This tropical green smoothie is healthy and transports you straight to summer. It's easy to make, and a great way to get in your greens with some spinach.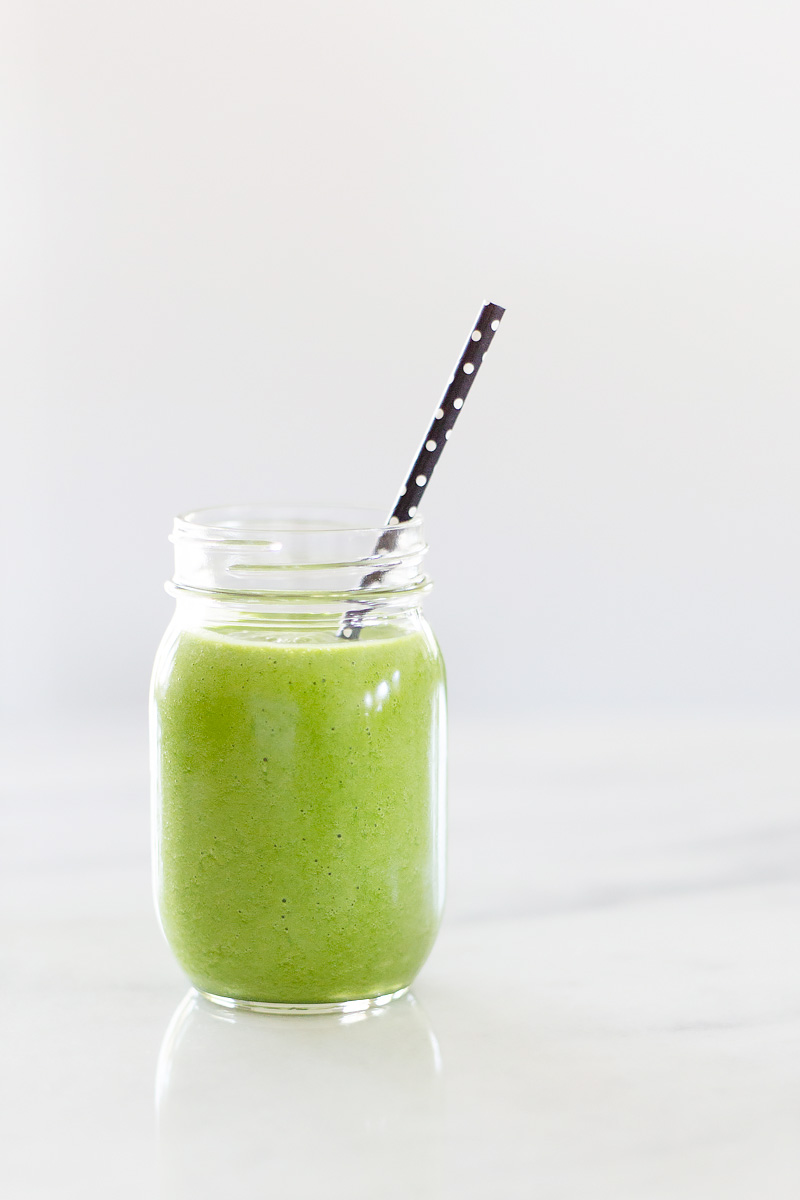 So you know how sometimes you KNOW you need to get in your greens, but you really don't feel like eating a salad? That's been me lately. I know I'm probably not getting enough nutrients and not eating enough veggies. So instead, we've been buying a lot of baby spinach. And I've been putting them into smoothies. I love smoothies. And it's easy to just throw in a bunch of spinach, and voila! A tropical green smoothie that tastes delicious.
For this tropical green smoothie, I paired spinach with pineapple and orange juice. If you want something slightly less sweet, you can sub out the orange juice for almond, milk, oat milk, or even just water. Both times I've had this smoothie in the past week has been in the afternoon, so it's been a nice dessert.
Ingredients needed:
Baby spinach leaves

- I love to grab a bunch of organic spinach at the store, so I always have it handy for smoothies like this and salads.

Frozen pineapple

- It's nice to keep frozen pineapple around! If you've cut up your own pineapple, pop it into a freezer-safe bag for use later! If you're using fresh pineapple, then you'll want to add ice to the smoothie to cool it down.

Orange juice - I love OJ with pulp, but you can use whatever you have around.

Substitutions:

You can use kale instead of spinach in the smoothie, if you prefer
I used orange juice, but almond or oat milk would be delicious here too!
If you'd like, you can also throw in a banana for some extra sweetness
How to make the smoothie:
Um, does this even need instructions? Throw the spinach, pineapple, and OJ into the smoothie and blend. I do find it blends easiest if I add the spinach, then the pineapple, then pour the orange juice over the top.
Also a game-changer? Getting a really good quality blender to make smoothies. We got this BlendTec blender a few years ago and it is worth every penny. We use it to make smoothies, frozen cocktails, blend soups, etc. It blends SO much better than the cheap $30 blender I was using before. Honestly, it's just one of those purchases that makes me happy.
I hope you enjoy the smoothie!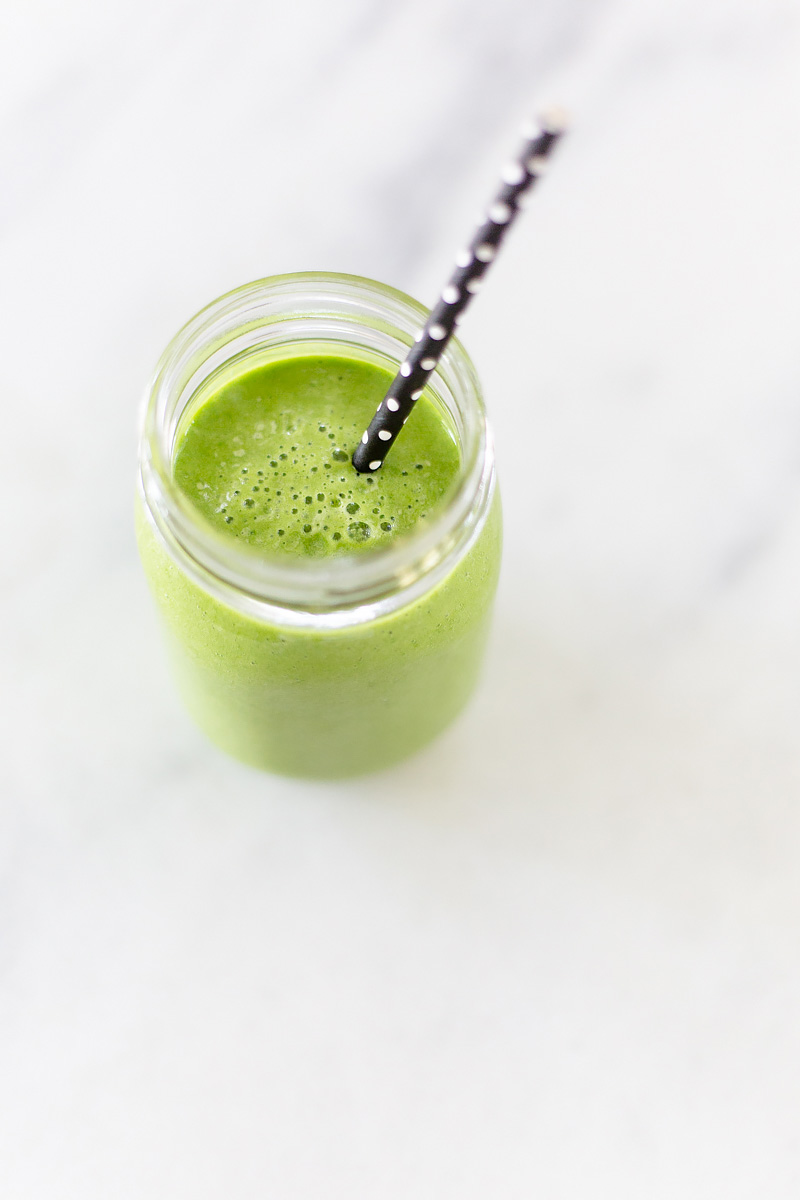 Looking for more smoothies? Check out our creamy green smoothie bowl (made with avocado!), this blueberry oatmeal smoothie, or our mixed berry smoothie bowl. Both are delicious!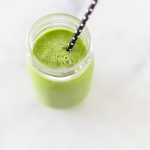 Print Recipe
Tropical Green Smoothie
This tropical green smoothie only uses three ingredients and is a delicious way to get in your greens!
Ingredients
2

cups

baby spinach, packed

1

cup

frozen pineapple

1

cup

orange juice
Instructions
Place all ingredients into a high-powered blender.

Blend until smooth, then pour into a glass.