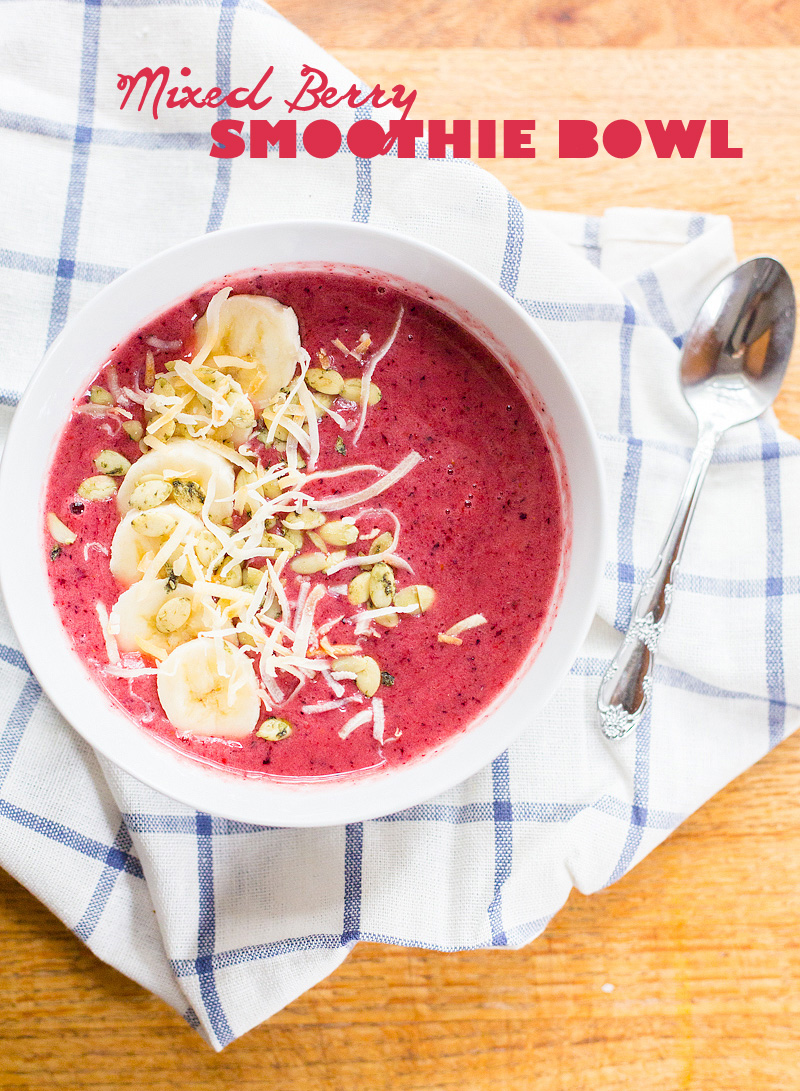 Happy Friday! I don't know about you, but I am so glad the weekend is almost here. I caught a cold last weekend, and I've spent most of this week feeling rotten. I'm feeling a lot better, and I'm excited to rest and relax this weekend and just enjoy not being sick!
I will say, when I'm sick, I do try to get as many vitamins as possible, hoping it will speed the cold along. And I absolutely adore smoothies for that purpose. Being able to pack those antioxidants and vitamin c in is perfect! Lately, I've been seeing more and more photos of smoothie bowls, and now that I've tried it? I'm sold. It's all the deliciousness of a smoothie with toppings!

Really, you can add anything to the top of your smoothie bowl. I checked what I had in my pantry, and so I topped this berry smoothie bowl with a banana, some sprouted pumpkin seeds (my new love!), and some coconut that I toasted. I'm excited to try out more variations, but I'll include the recipe of what I did for this one! Modify to your own tastes, and honestly, just throw some good stuff on top. Eat it up with a spoon and congratulate yourself on being healthy.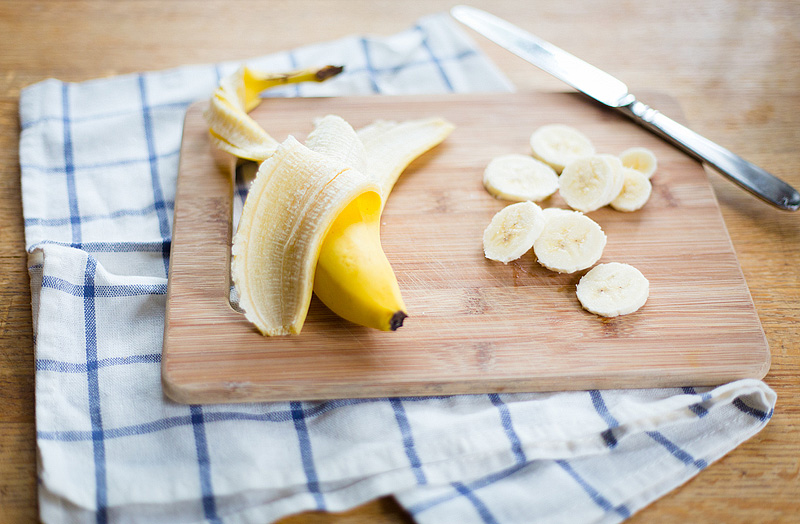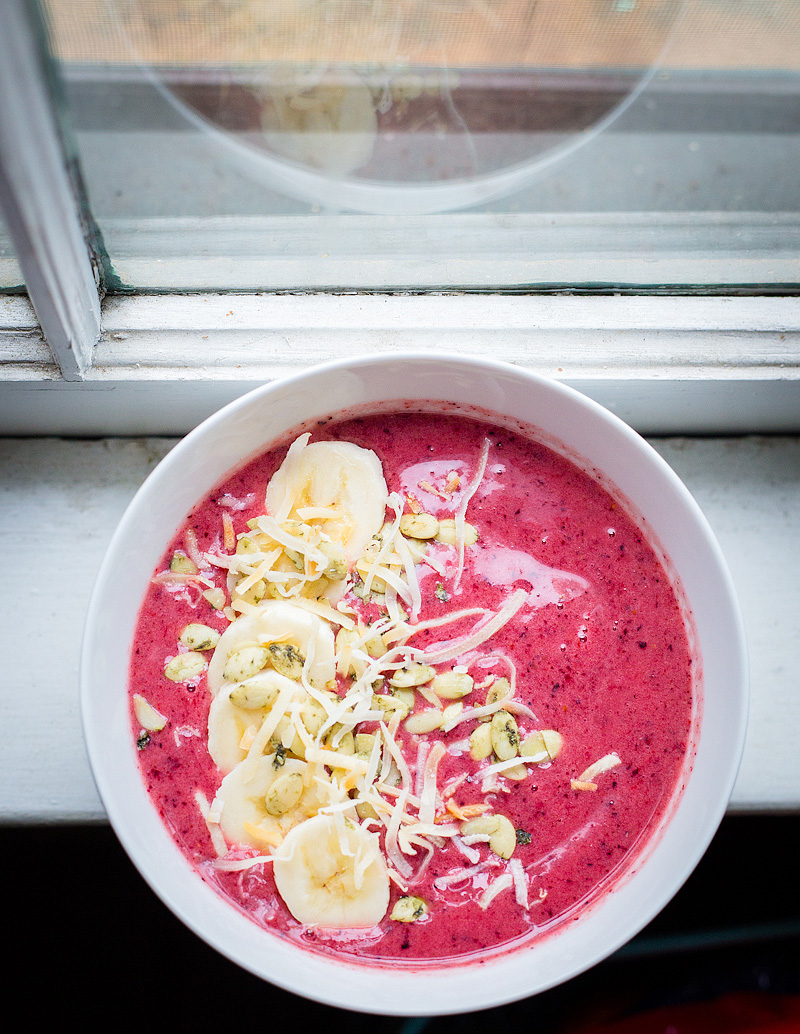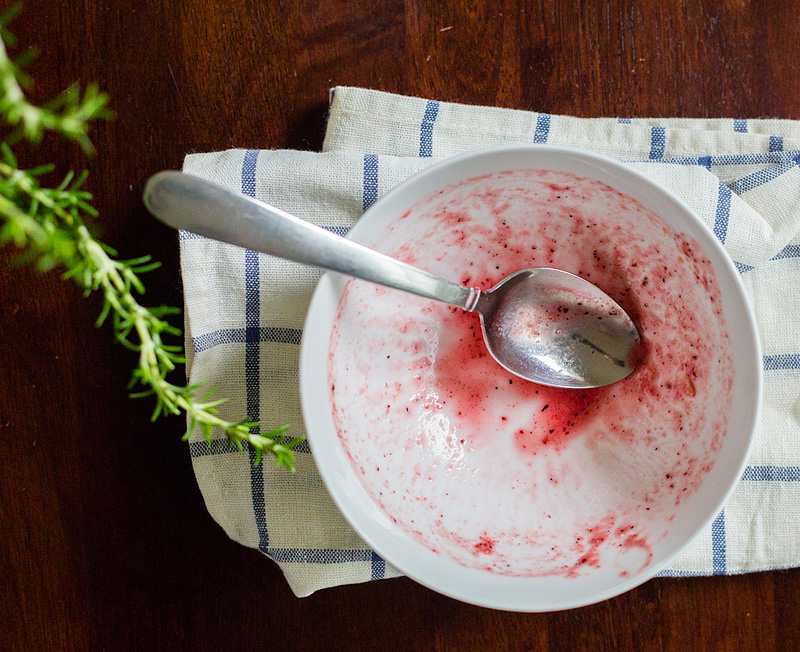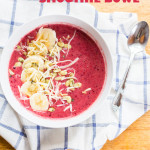 Print Recipe
Mixed Berry Smoothie Bowl
Ingredients
1

banana

3/4

cup

orange juice

1

cup

frozen berries

1/2

tbsp

shredded coconut

1/2

tbsp

sprouted pumpkin seeds
Instructions
Toast the shredded coconut lightly in a pan over low heat for about 5 minutes. Stir every minute or so.

When coconut is lightly toasted, remove from heat.

Cut 1/3 of the banana into slices. Set aside the rest of the banana for the smoothie.

In a blender, add the frozen berries, orange juice, and rest of the banana and blend until smooth.

Pour into a bowl and top with sliced banana, shredded coconut, and pumpkin seeds.

Eat with a spoon and enjoy!