Panda Express leftovers are perfect for reheating in the air fryer! Learn the tips and tricks and also what food not to reheat in your air fryer.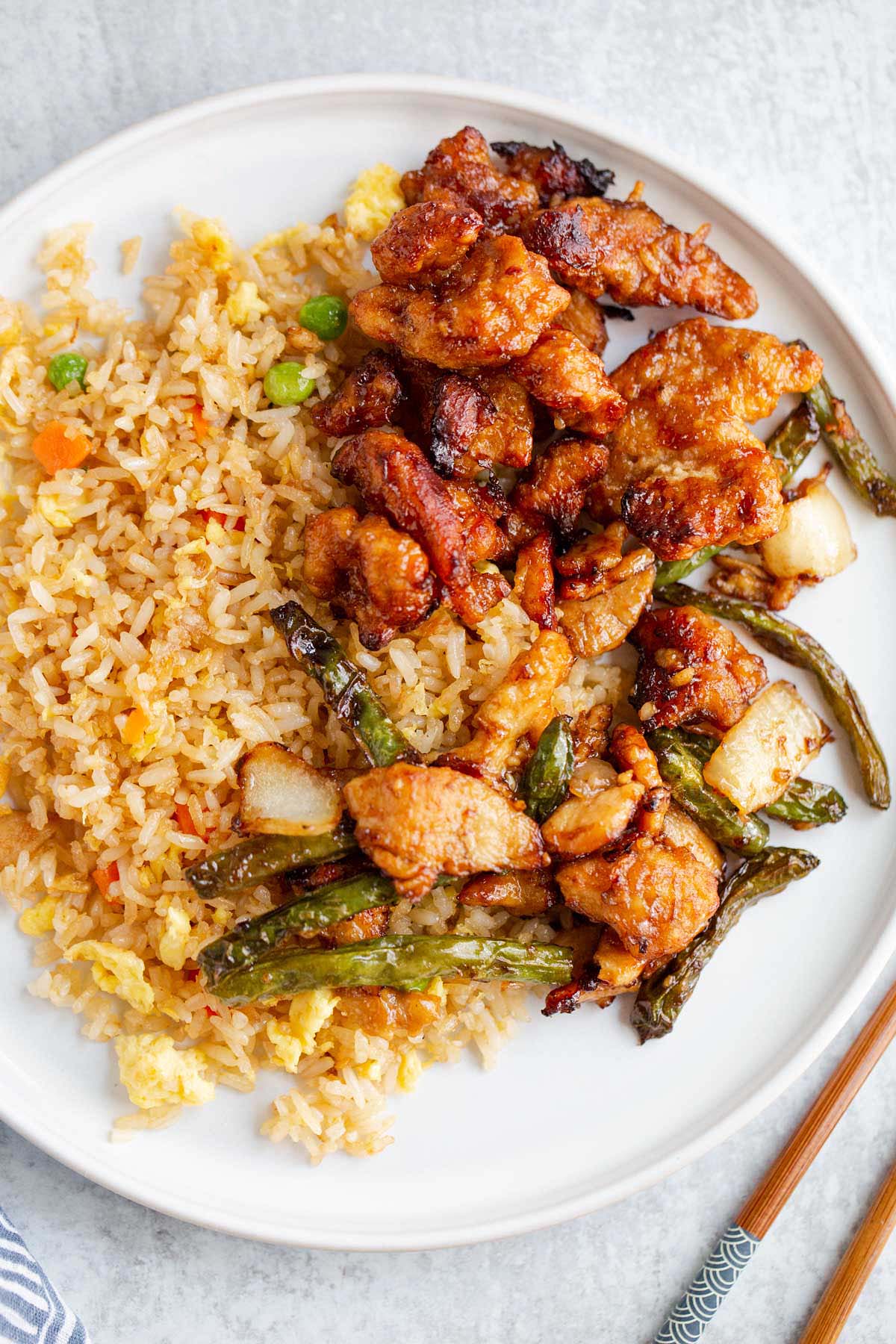 One of the things I love about Panda Express is that I always end up with leftovers. So it's like two meals in one!
And lately, I've been heating up my Panda Express leftovers in the air fryer. It's perfect and so much better than the microwave or oven.
The air fryer helps Panda Express leftovers stay crispy, which is so much tastier than the microwave.
And it's so much faster than heating them up in the oven! It only takes 3-5 minutes after preheating.
What is Panda Express?
Panda Express is a fast-casual American Chinese restaurant. They have different options for choosing a main and two side dishes.
When choosing your food, you walk through a line and can see the different options. You tell the servers what you want in your meal, and then pay once you reach the front of the line.
What types of leftovers reheat well in the air fryer?
I recommend reheating any of the crispy coated Panda Express dishes in the air fryer. And even the uncoated ones heat up well also.
Panda Express orange chicken is one of my favorites to reheat. The honey walnut shrimp, and honey sesame chicken are some of my other favorites.
However, I do not recommend reheating fried rice in the air fryer.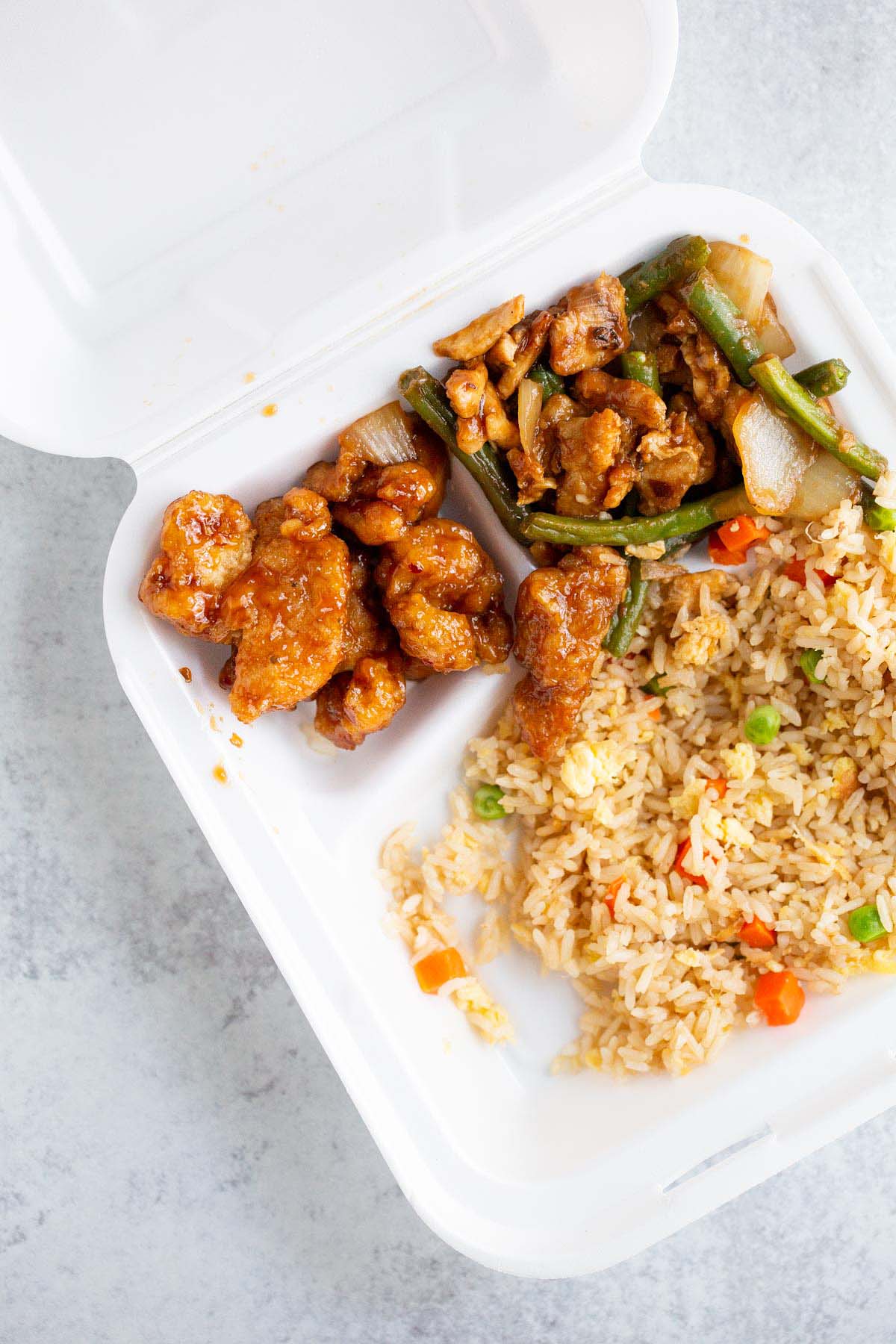 Why should you not put Panda Express rice into the air fryer?
If you try to put rice in the air fryer, in a lot of cases it may blow around in the air fryer and into the heating element.
Even if that doesn't happen, the rice will crisp up and get overly dried out in the air fryer.
How to reheat Panda Express leftovers in the air fryer
Preheat the air fryer for 5 minutes.
Add your Panda Express leftovers to the air fryer basket.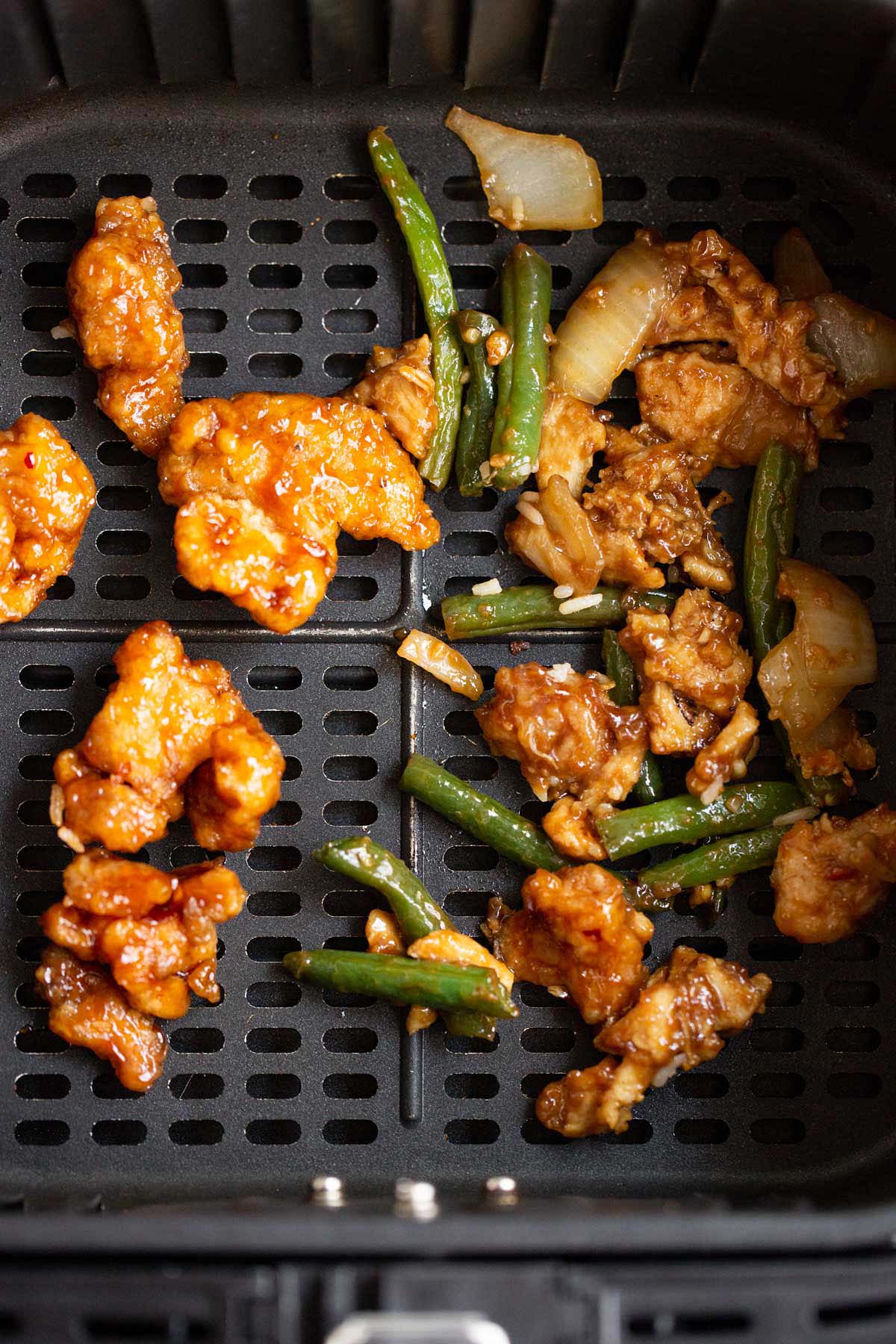 Cook at 350 degrees F for 3-5 minutes, or until leftovers are hot and to desired crispness (if trying to obtain crispness).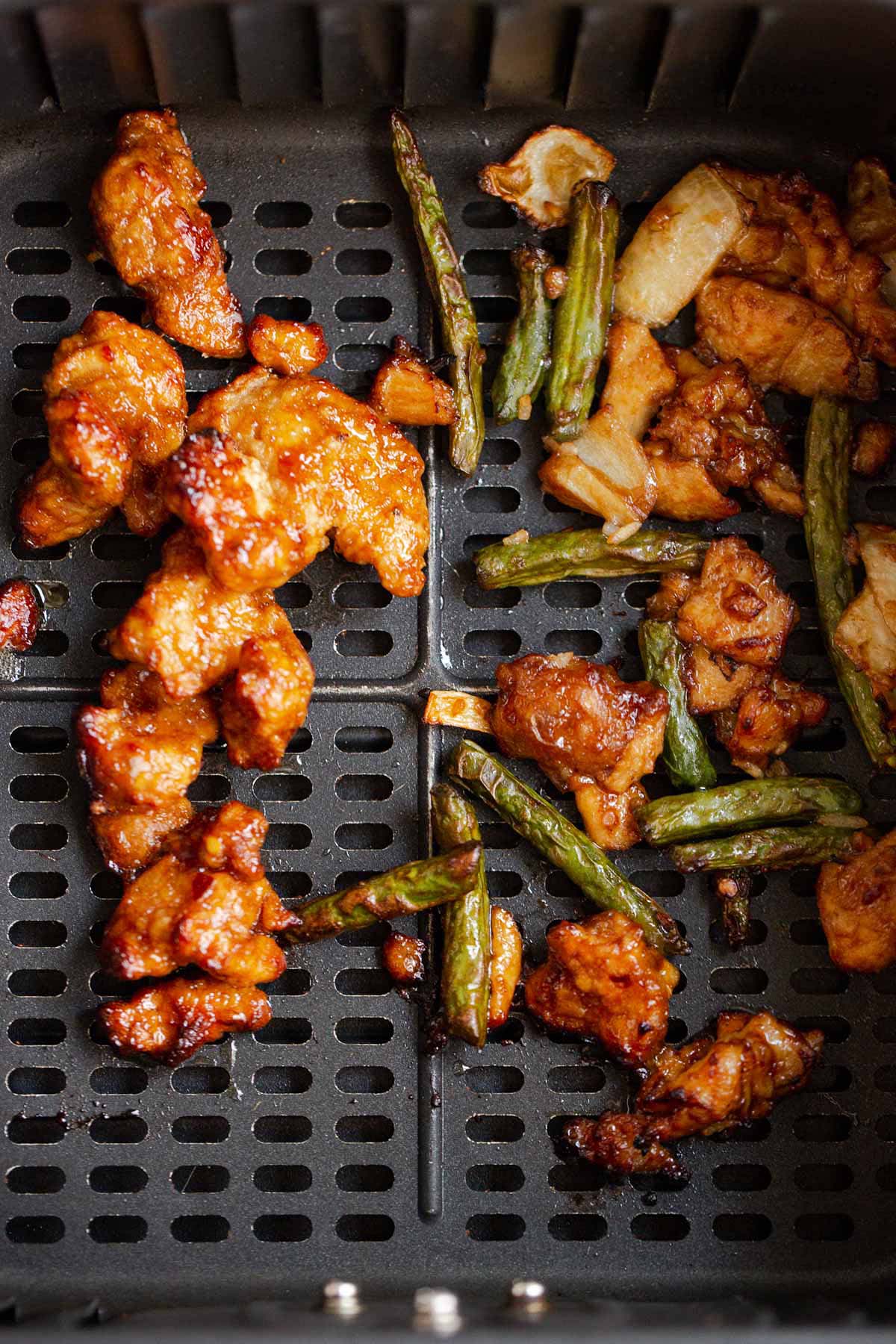 Plate and enjoy!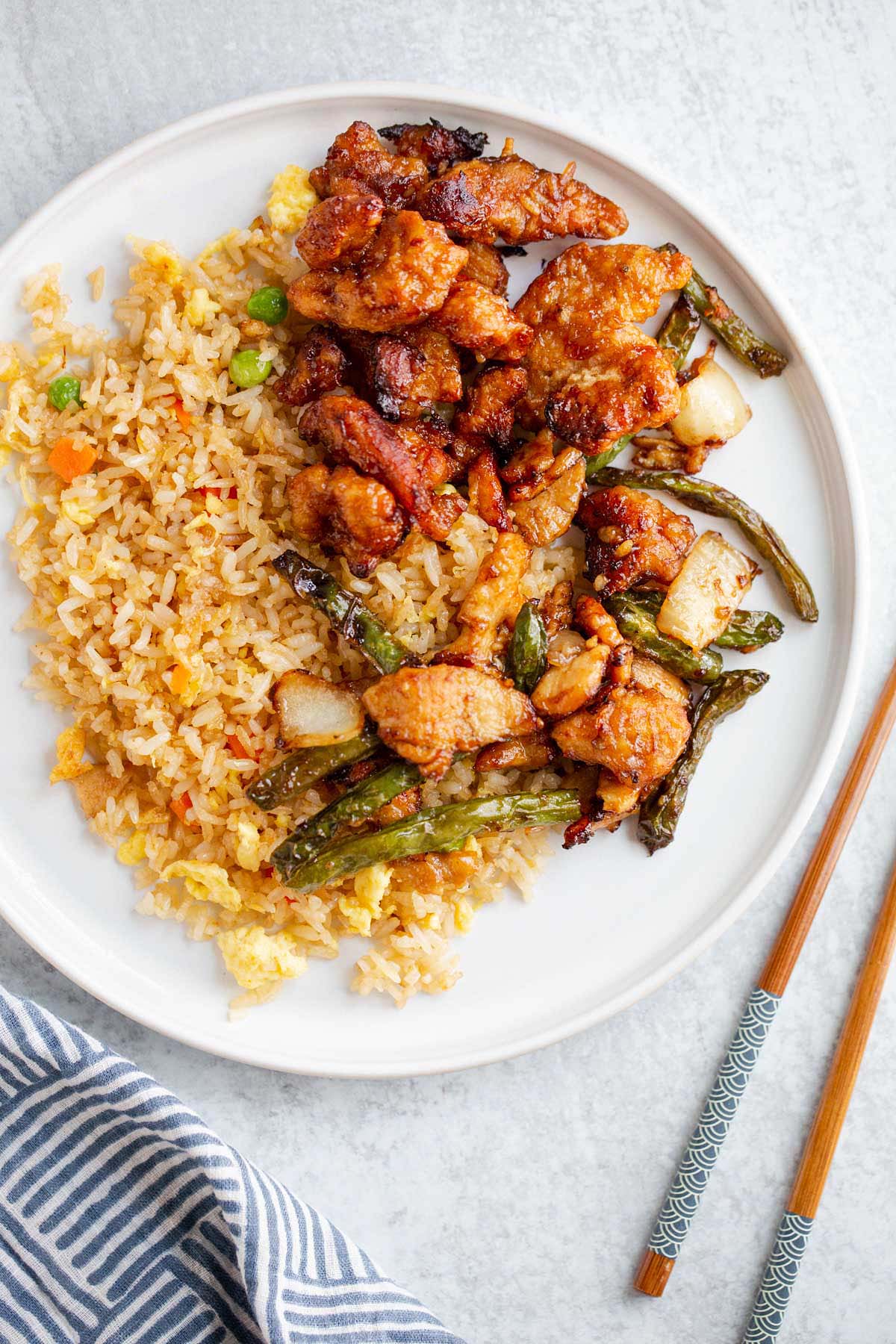 More recipes to enjoy