While I love traveling to other cities when I get time off and exploring new places, sometimes that just isn't in the cards. So instead, this past week I took a staycation. It was everything I dreamed it could be. It's so nice to take time to enjoy your city and to also just relax.
I spent a lot of my time just reading books at my house. I enjoyed this slightly cooler weather. (Hello 80-degree temps)! I visited a new-to-me coffee shop and enjoyed a delicious chai. I went on a few long dogwalks. I drank wine. I went to IKEA on a weekday to avoid the crowds. I made a brief trip to my hometown. I finally experienced the best BBQ.

And now I feel refreshed.
We also worked on some new recipes for the blog. This is one I've been wanting to do for awhile. I love tomatoes and basil together, and it just seemed right to serve them over polenta topped by a fried egg with a creamy yolk. Yum.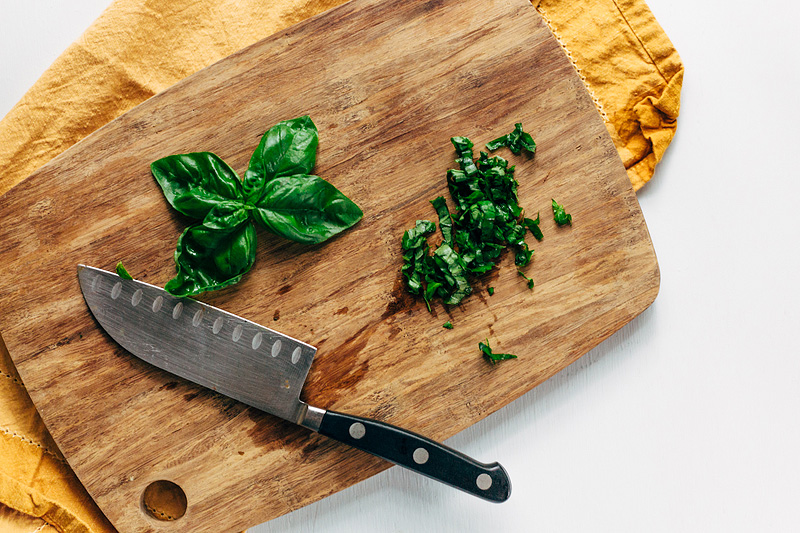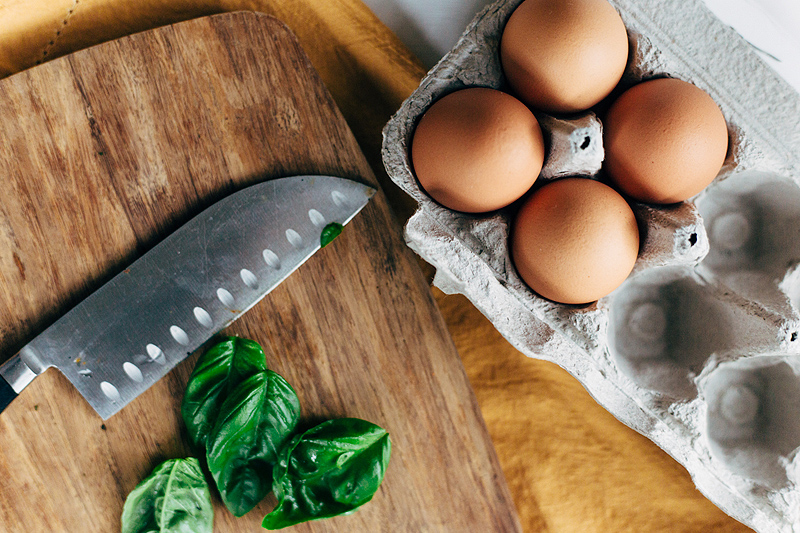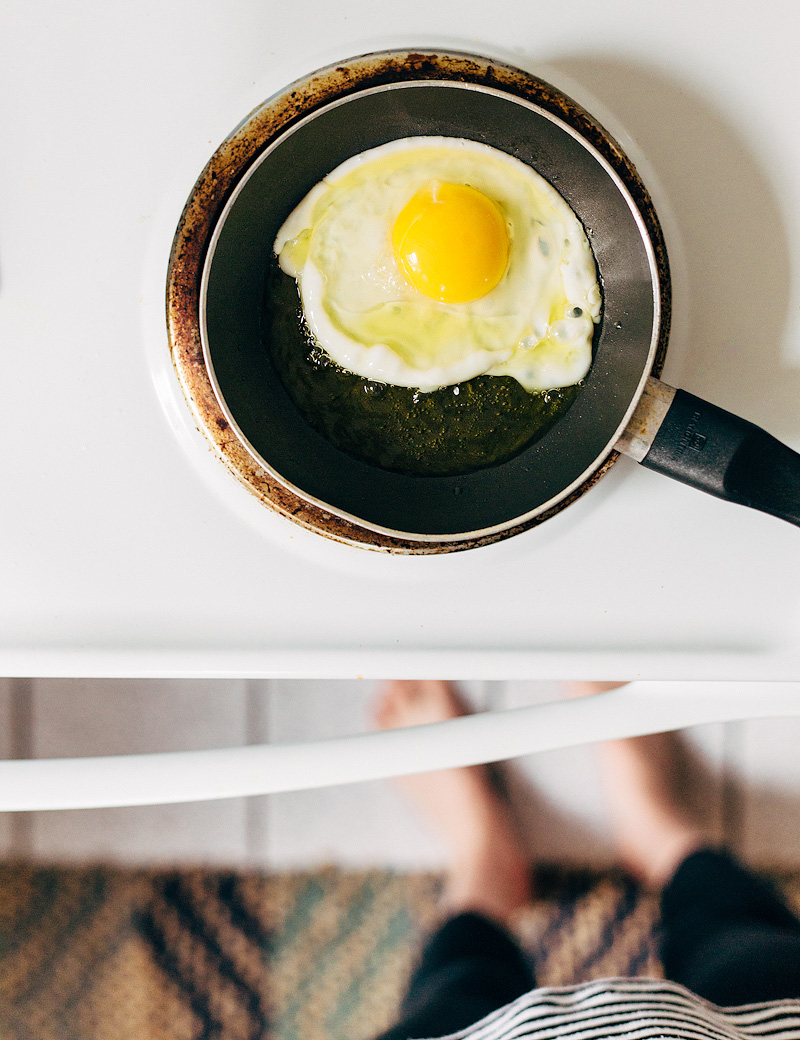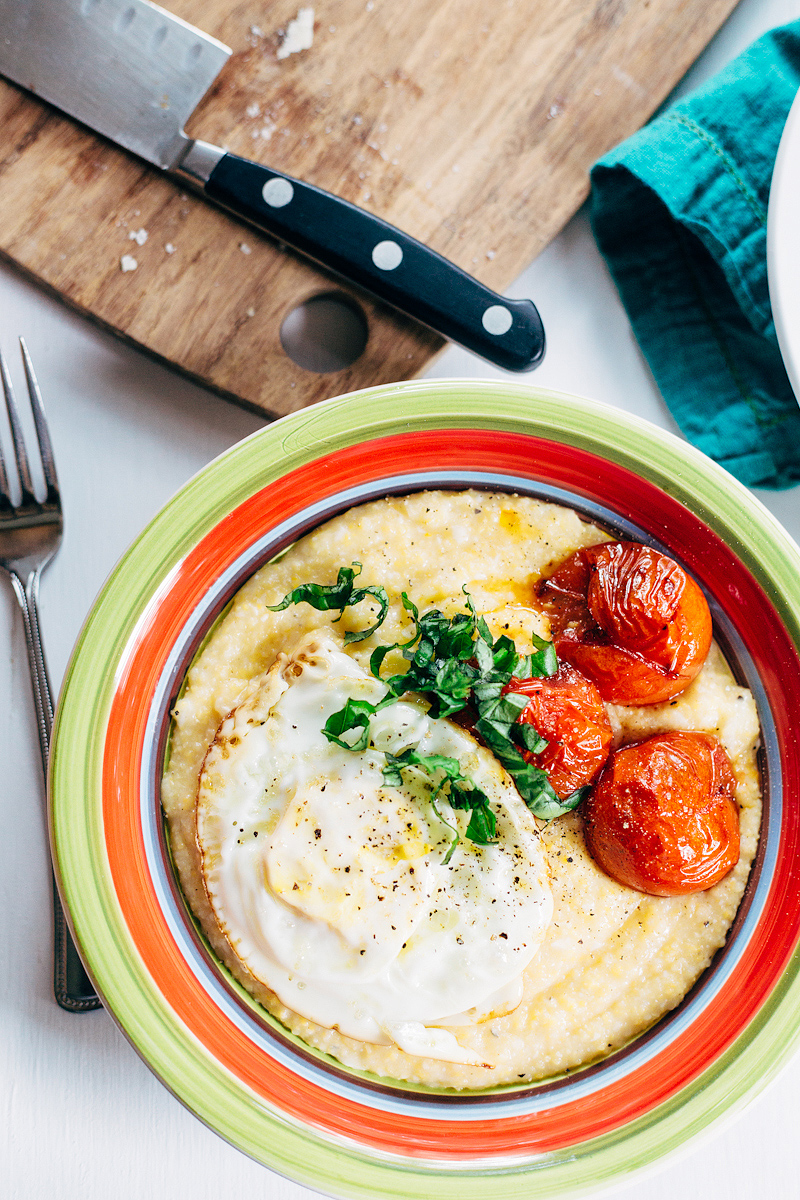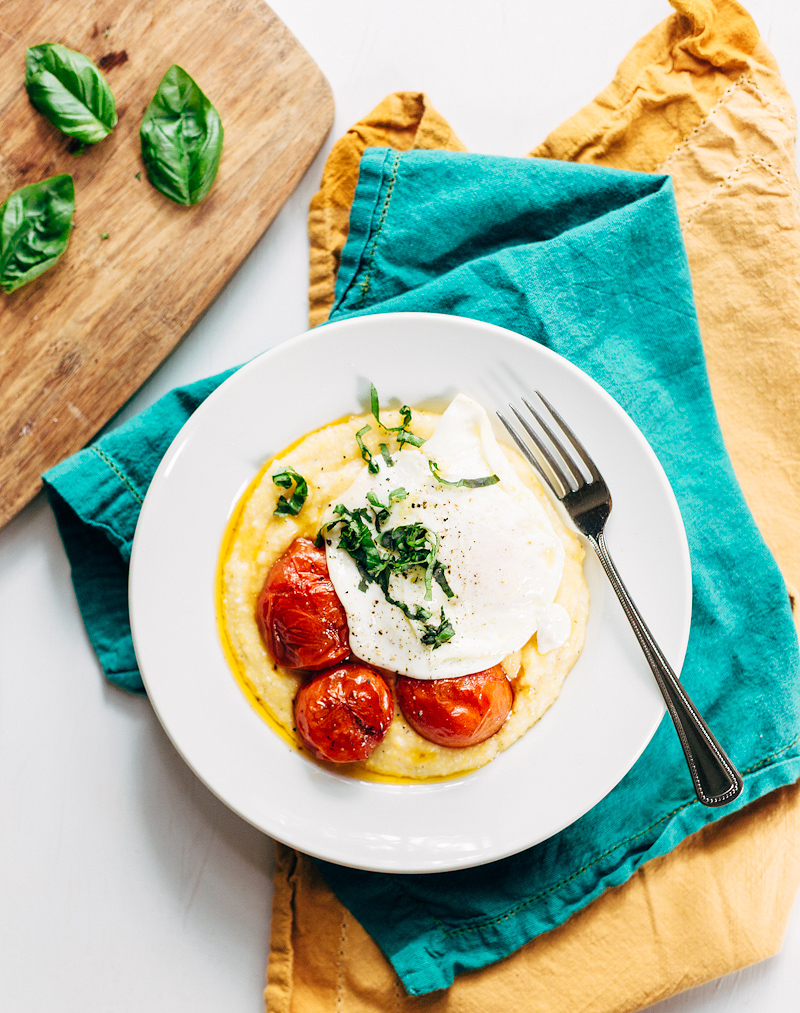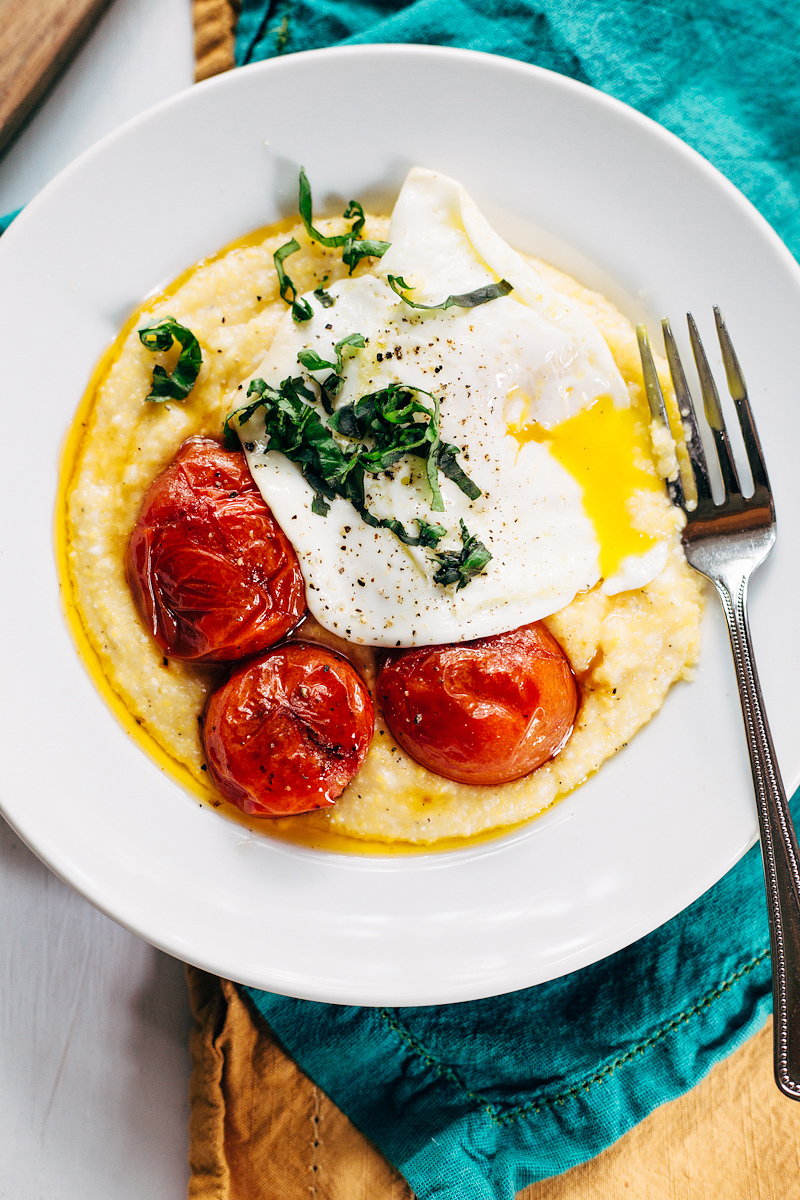 Print Recipe
Cheesy Polenta with Roasted Tomatoes
Ingredients
1

cup

dry polenta or cornmeal

3

cups

chicken stock

2

Tbsp

butter

1/2

cup

grated Parmesan cheese

1/4

cup

grated sharp cheddar cheese

2

Tbsp

olive oil

6

roma or campari tomatoes

2

eggs

2

Tbsp

fresh basil, sliced

salt and pepper
Instructions
In a large pot, add the chicken stock and bring to a boil. One boiling, whisk in the polenta and turn to low heat. Continually stir polenta for 25-30 minutes until thick (a spoon can almost stand up without being held).

Once polenta is done, add the butter and cheeses and stir to combine.

While polenta is cooking, add heat 1 Tbsp oil in a skillet and heat over medium heat. Add tomatoes and cook until softened and blistered.

Into another skillet, add another Tbsp oil and heat over medium-high heat. Crack two eggs into the skillet and fry until done. (Depending on the size of your skillet, you may need to do one at a time).

Divide polenta between two bowls. Add three tomatoes to each bowl and one fried egg. Top with basil, salt and pepper.