Guys, it's getting a little cozy outside. As I'm typing this, my windows are open and a strong breeze is blowing. I feel like putting on some fuzzy socks. Oh, and it's like 75 degrees out.
I know that seems like summer for a lot of you, but here in Austin, that means fall weather is here! This is SUCH a nice break from the 90-something degree days. And I know in a few days it will be so hot again, but for now, I'm going to pretend like fall is here to stay and I'm gonna eat all the fall foods I can. Starting with sweet potatoes.

Sweet potatoes are kinda like candy, right? I mean, they have the word "sweet" right there in the name.
Okay, maybe not.
But when you caramelize them up and roast them in the oven, it does bring out their sweet flavor. I think of it like a healthy treat. And I probably eat them WAY too much this time of year. I've been cooking them up for at least the last month to bring in my lunch to work. Sometimes I'll bake them and mash them up with some chicken and spices. But this week, I've been using coconut oil to roast them up and give them a nice flavor.
These are good as a side for lunch or dinner, or served on top of one of those quinoa/grain bowls that are all the rage now.  And they are SO easy to make. I love easy recipes!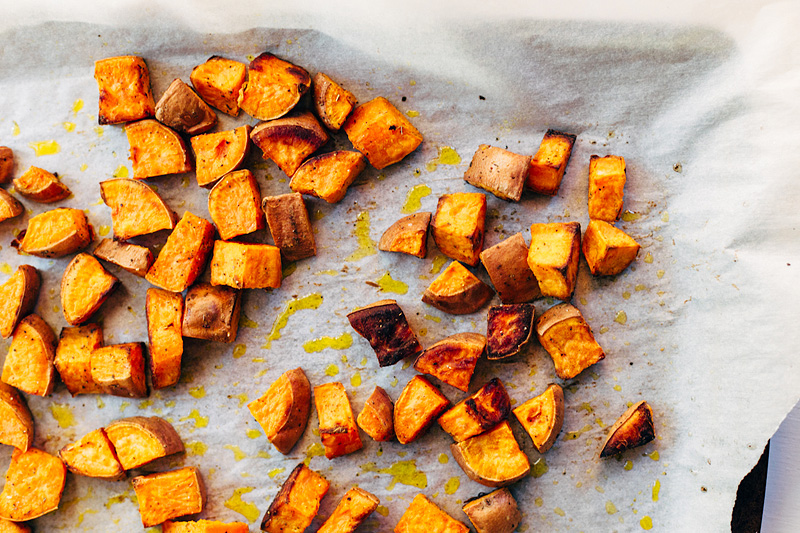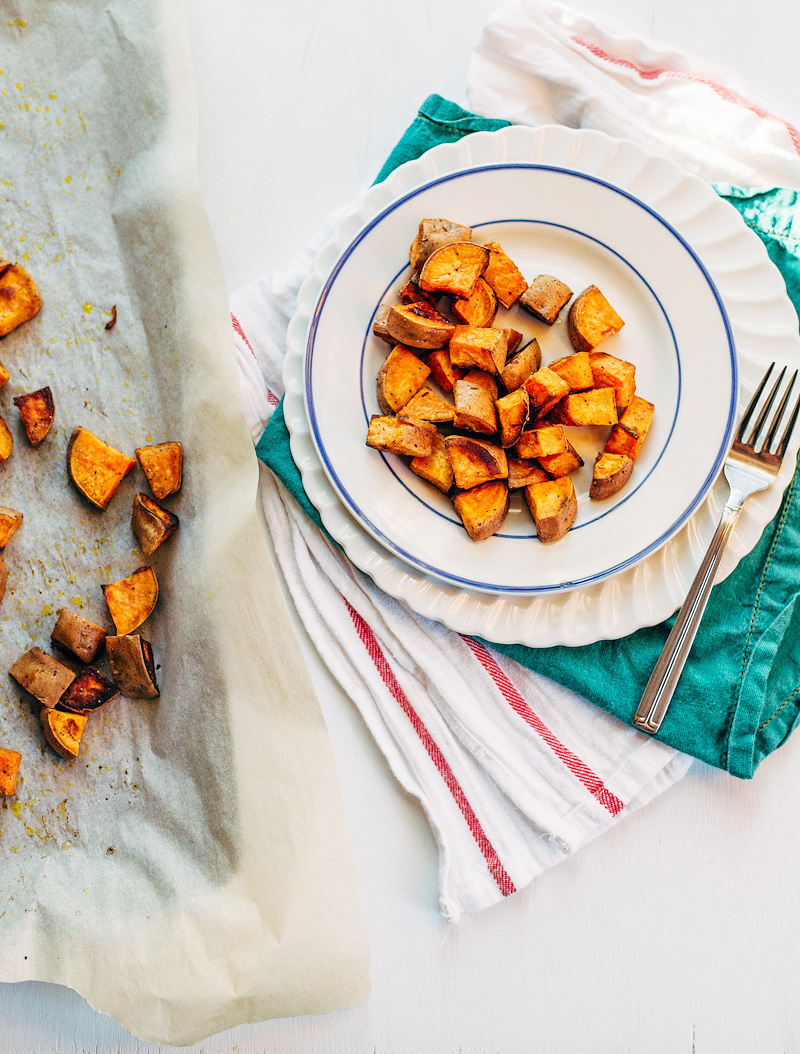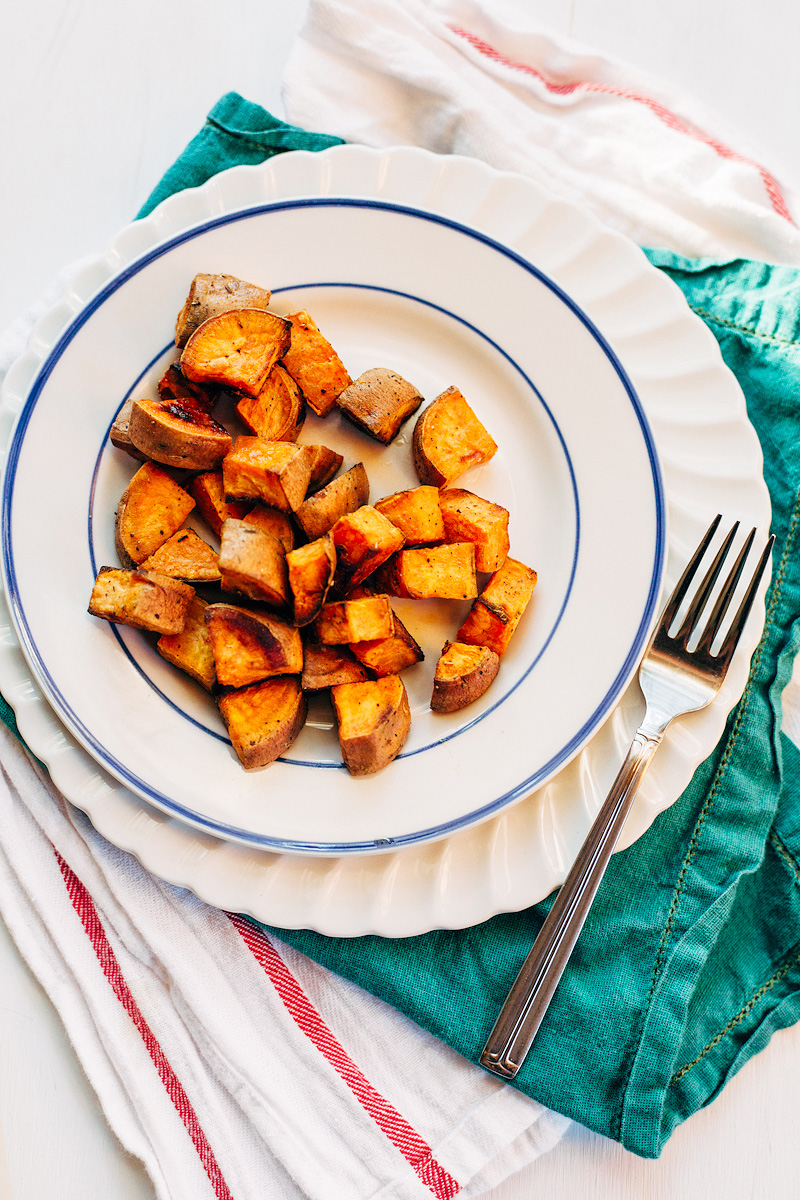 Print Recipe
Coconut Oil Roasted Sweet Potatoes
Ingredients
2

large sweet potatoes

2

tbsp

coconut oil

1/4

tsp

sage

1/8

tsp

pepper

1/8

tsp

salt
Instructions
Preheat oven to 400 degrees F.

Cut sweet potatoes into medium cubes and put into a bowl.

Heat the coconut oil (if solid) until it is liquid. Pour coconut oil over the potatoes and stir. Add the sage, salt, and pepper and stir to combine.

Spread the mixture onto a parchment-lined baking sheet.

After 25 minutes, remove from oven and stir. Then continue cooking for an additional 15 minutes.