This homemade simple syrup recipe can be used in cocktails, lemonades, iced tea, and mocktails. Use it to easily sweeten any beverage!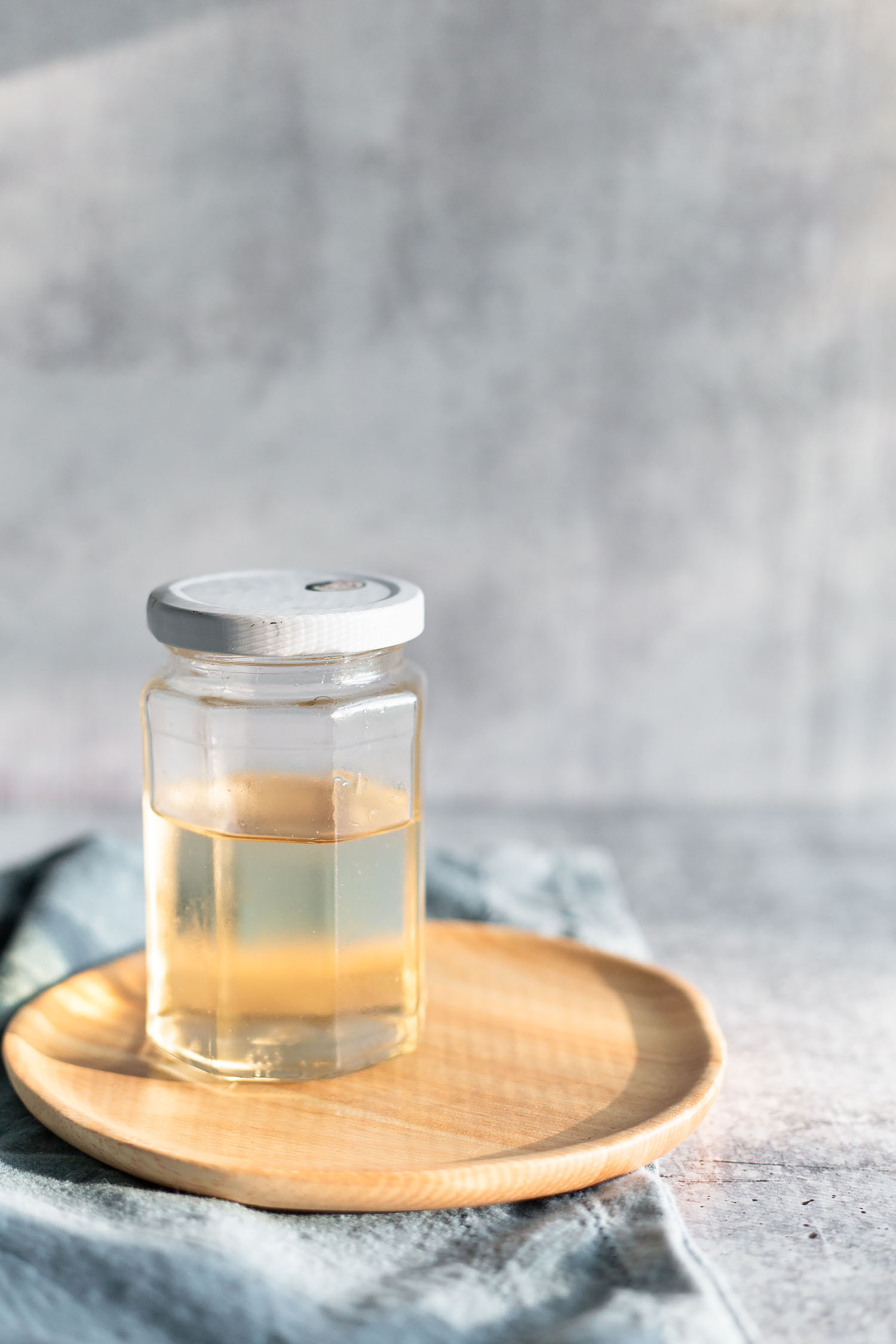 So recently we discovered you can buy simple syrup at the grocery store. For EIGHT DOLLARS. Why. Why. Why would anyone do that?
The only thing we could figure out is that they must not know how easy it is to make at home.

So we're here to show you how to make this easy simple syrup recipe at home. So you don't ever feel you have to spend eight dollars. Even though you COULD spend eight dollars at Walmart, Target, or your grocery store. Please don't do that. Make this easy recipe at home and save money.
How to store simple syrup
We like to store simple syrup in glass jars we have laying around. We save our glass jam jars, clean them really well, and then save those jars to store things like simple syrup!
Does simple syrup need to be refrigerated?
Yes! This keeps it lasting and keeps it from getting moldy. Store in an airtight container in your refrigerator.
How long does simple syrup last?
Simple syrup will last up to one month in the refrigerator. But keep an eye on it and discard if it shows any signs of mold.
How to use
Simple syrup can be used in so many ways! We typically use it in cocktails, but it can also be used for sweetening teas, lemonades, and mocktails. Here's a few recipes we've used it in:
Simple syrup variations
There are so many ways you can customize simple syrup! Add fruit, ginger, herbs, etc. Just remember to strain before storing! We make a rosemary honey simple syrup we use in our bee's knees cocktail. Here's some more ideas:
Raspberry simple syrup
Blackberry simple syrup
Thyme simple syrup
Lavender simple syrup
Rosemary simple syrup
Strawberry rhubarb simple syrup
How to make it at home
Simple syrup is ridiculously easy to make at home. Honestly, my toddler could probably do it. She'd love stirring it, if we would let her near the stove.
Just take equal parts water and sugar and combine in a small pot on the stove.
Heat over a low heat, stirring occasionally until dissolved. Then remove from the heat, let cool, and then store in a glass jar in the refrigerator.
If you're adding herbs, add those as you remove from the heat and let sit in the syrup while cooling. Discard before storing.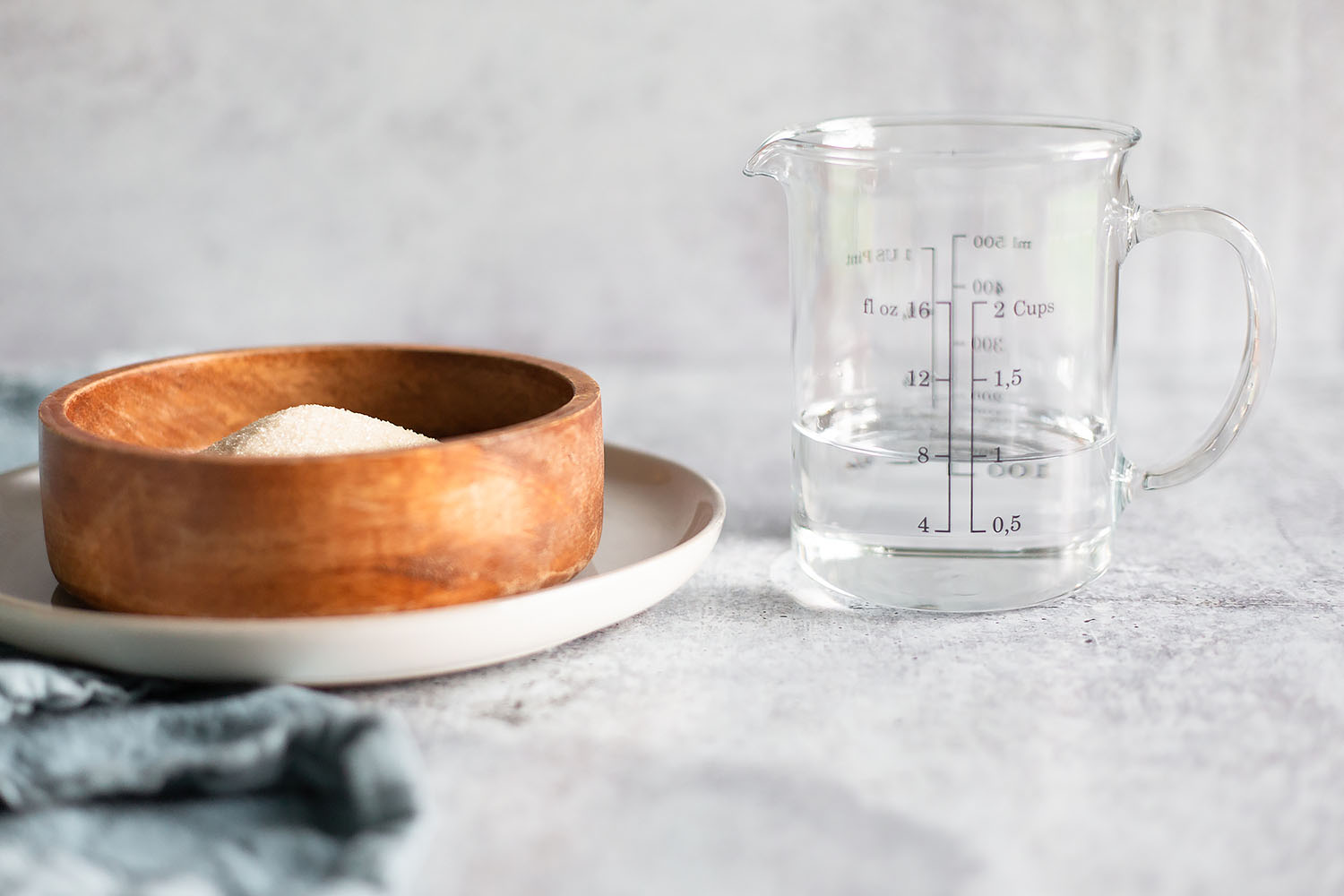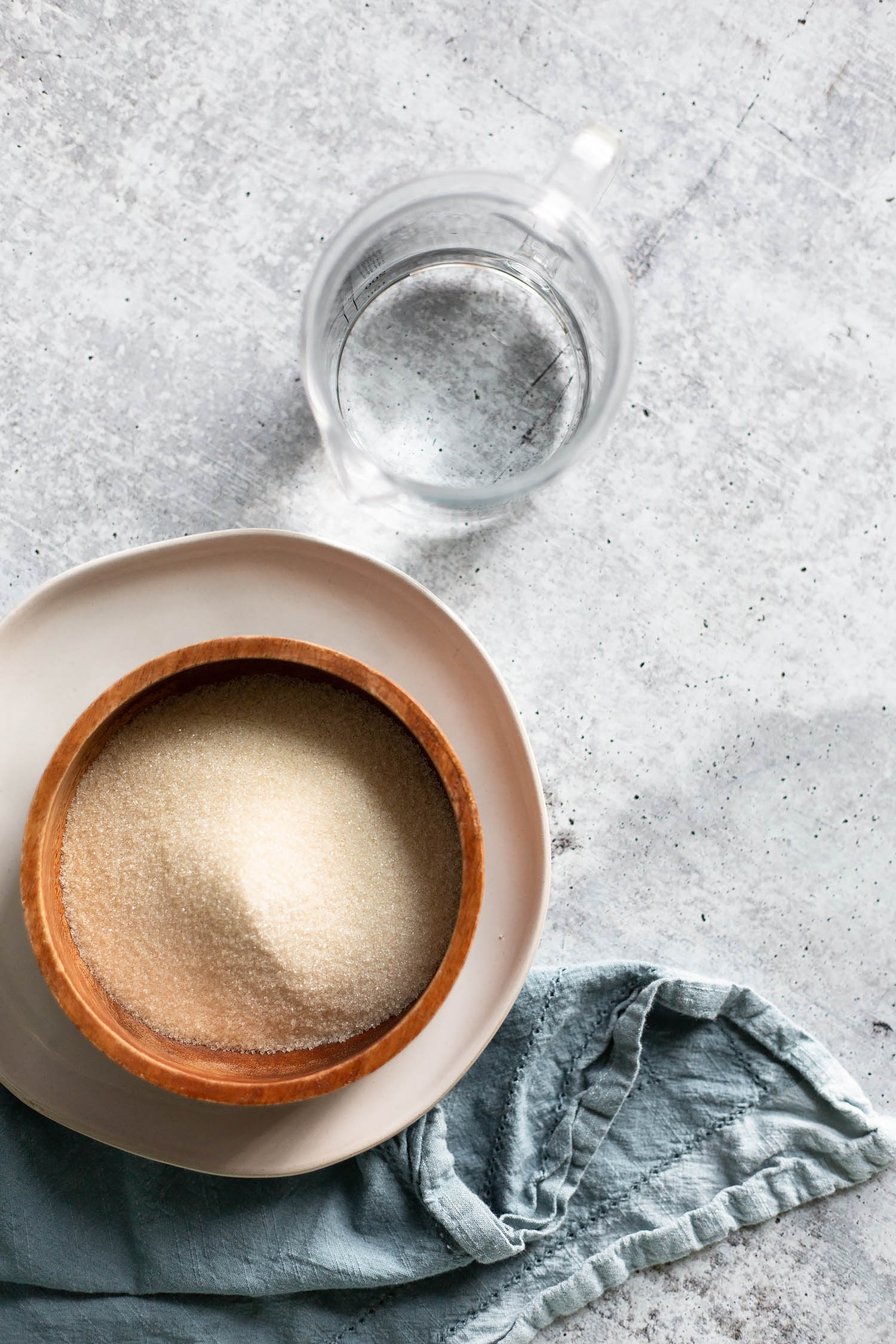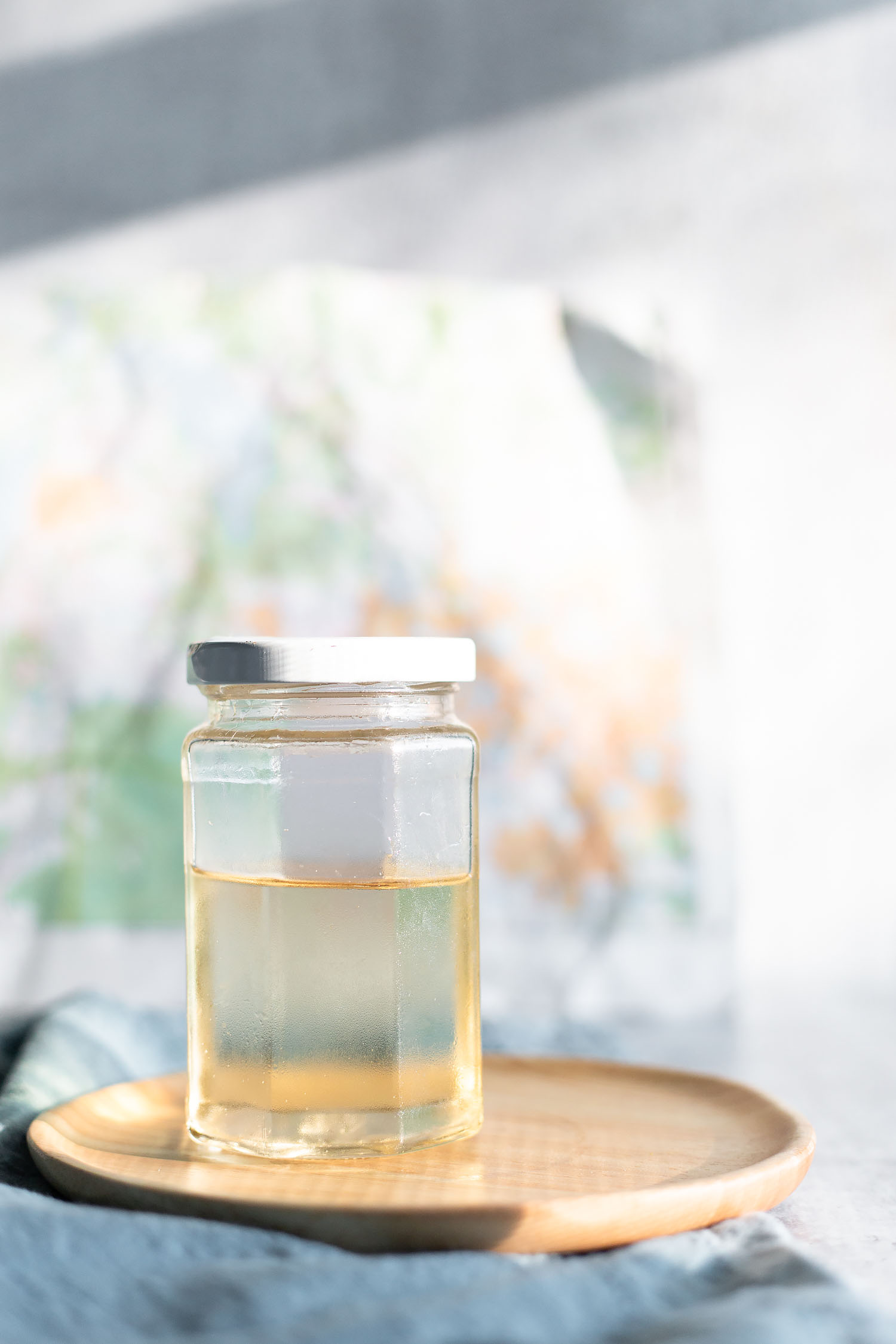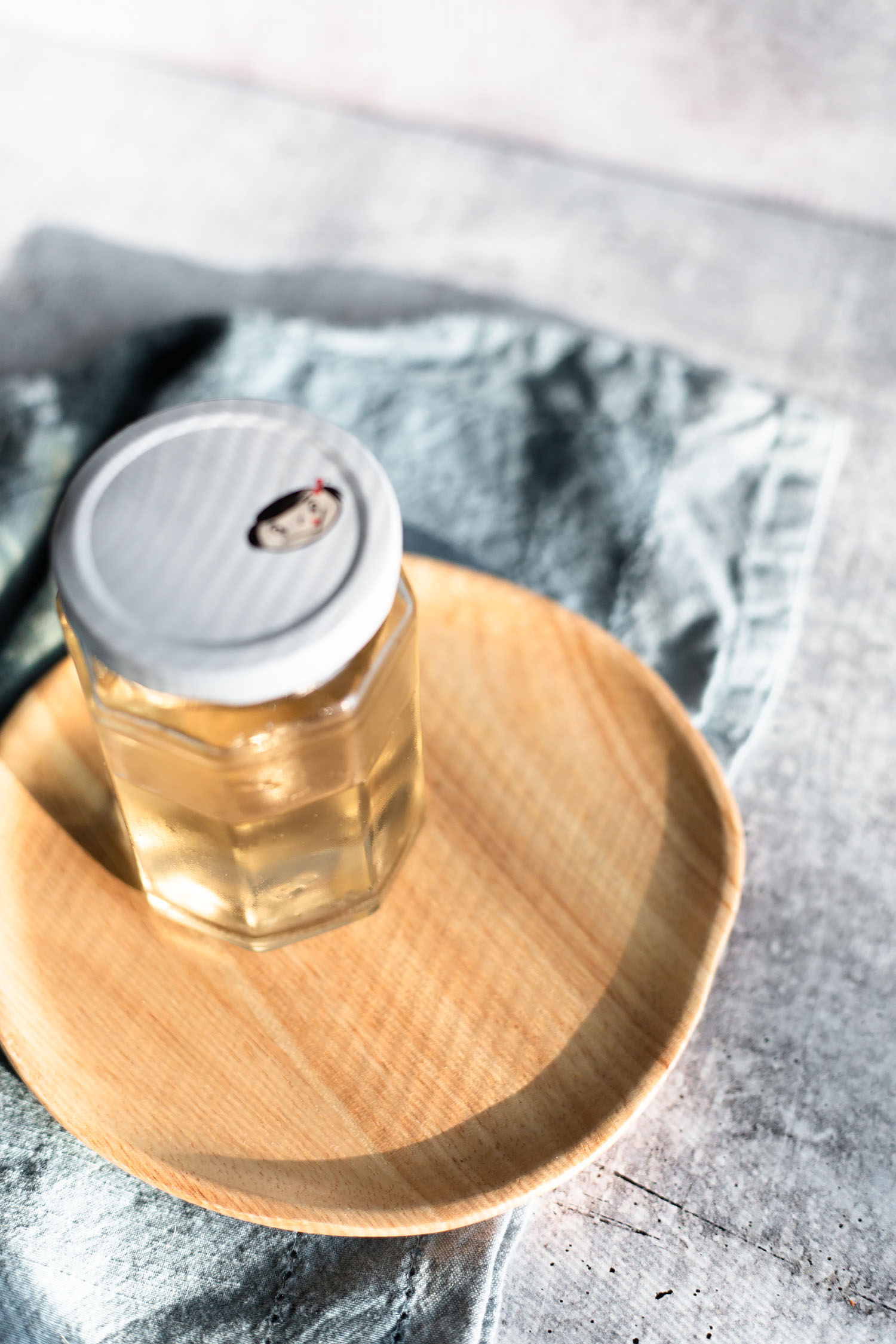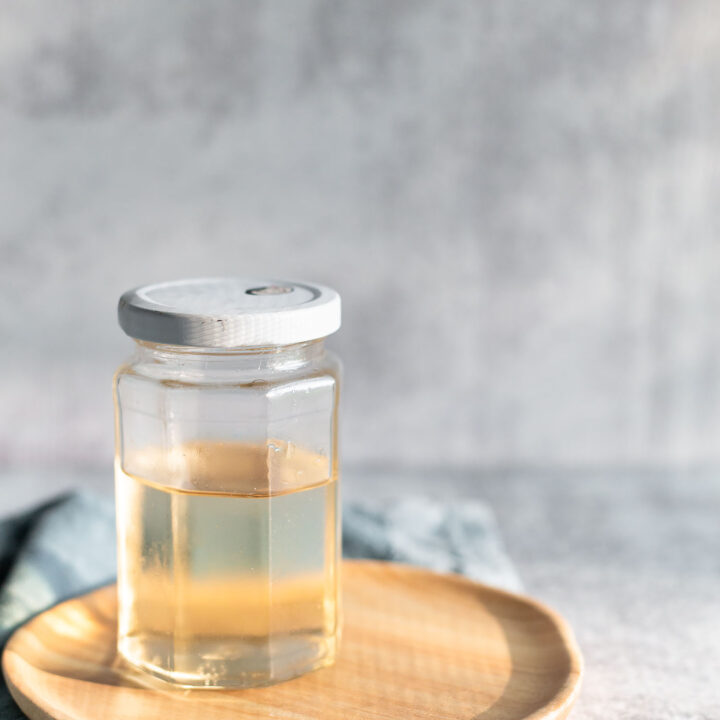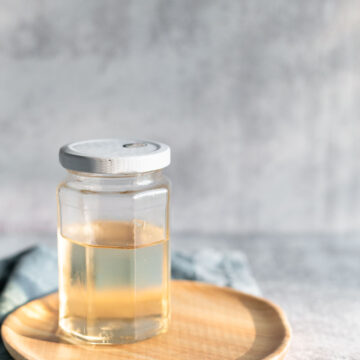 Simple Syrup Recipe
This easy simple syrup recipe will save you from spending way too much money at the store. You can use it in cocktails, lemonade, iced tea, and mocktails.
Instructions
Take the sugar and water and combine in a pot. Place on the stove, and heat over low heat, stirring occasionally.

Once sugar is dissolved, turn off and remove from heat. Let sit until cool, and then store in a glass jar in the refrigerator.
Tried this recipe?
Tag @foodbanjo on Instagram and share your photos!