This rosemary honey syrup is the perfect addition to cocktails like the Bee's Knees, mocktails, or lemonade or tea. It's delicious and adds immediate flavor to drinks!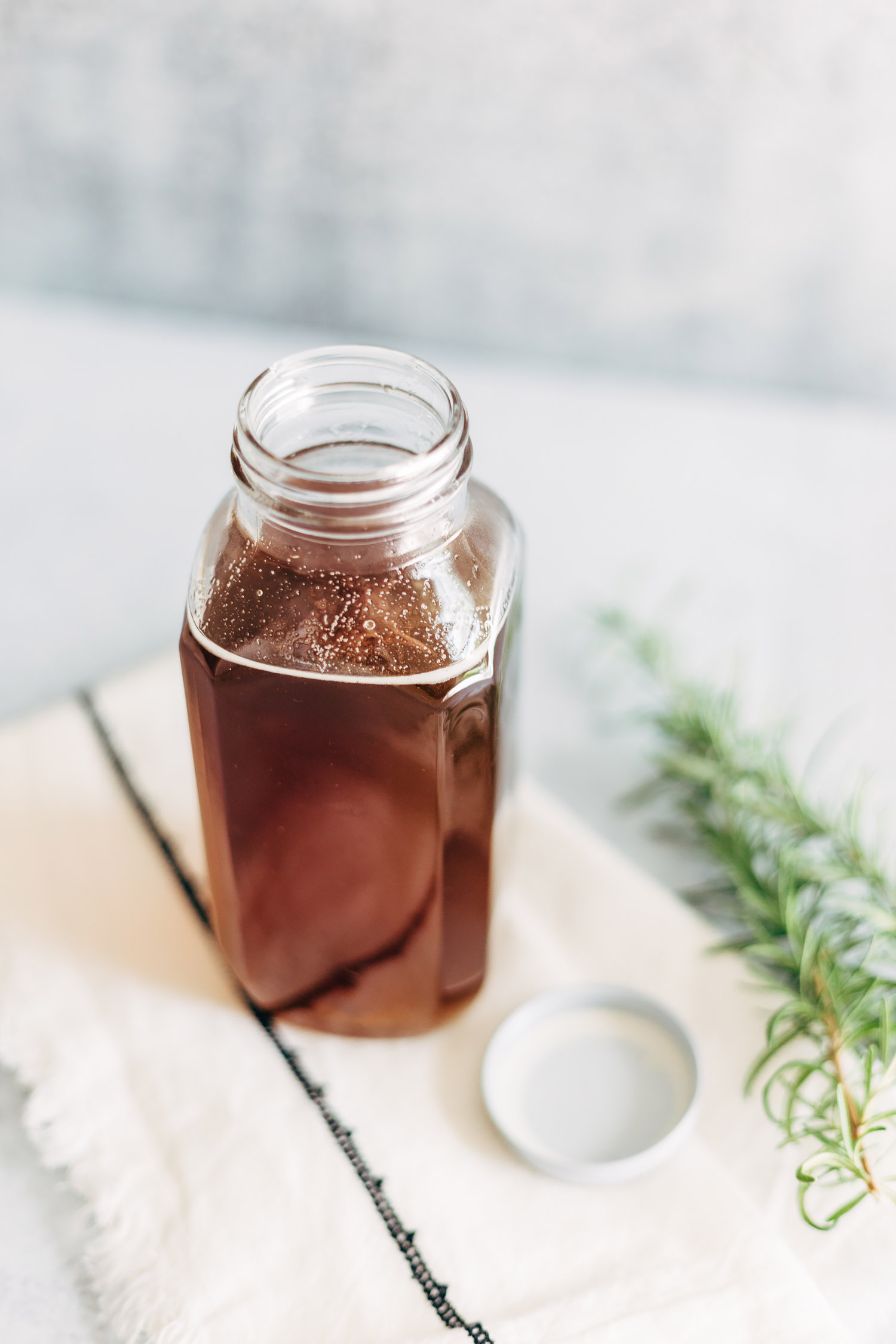 Simple syrups are such a great way to flavor cocktails and drinks. There is the typical simple syrup which is just sugar dissolved into water, but I love to make more unique syrups! This rosemary honey syrup was born out of wanting to include it in a Bee's Knees cocktail. Normally a Bee's Knees just uses a honey syrup, but we decided to add rosemary to impart some additional depth of flavor.

And we've never turned back. Now anytime we make a honey syrup, we always add a rosemary sprig for that additional flavor.
Using fresh rosemary is key here. You don't want to use dried rosemary and have to strain it out. And it just doesn't have the same impact as fresh sprigs.
Where to find fresh rosemary
Rosemary is so easy to find in many places. In our neighborhood, there are a lot of people who have bushes of it in their front yards. In our old neighborhood, there was a house a few down from us that had a bush in their front yard, right by the sidewalk. So anytime we needed rosemary, we'd walk by that house with a pair of scissors and cut a few sprigs.
Now that we have our own house, we have a rosemary bush we planted in our backyard. (Bonus: they are said to repel mosquitos. I don't know if that's true, but I'll take it.)
If you don't have access to a rosemary bush, you can get fresh rosemary in the produce section of your grocery store alongside the other herbs.
Ingredients needed for the rosemary honey syrup
Honey
Water
Sprig of rosemary
How to use the simple syrup
Our favorite way to use the rosemary honey syrup is in these Bee's Knees cocktails. They are lemony and refreshing, and that rosemary in the simple syrup just adds an extra depth of flavor.
You can also use an ounce or two and pair with a squeeze of lemon and sparkling water for a non-alcoholic take on a Bee's Knees. This will give you a sparkling Bee's Knees mocktail.
Additionally, this simple syrup would be delicious mixed into lemonade or iced tea!
How long does the syrup last for?
The rosemary honey simple syrup will last in the refrigerator for at least one month.
How to make the rosemary honey syrup
First, grab a sprig of rosemary. Either from your garden or the grocery store.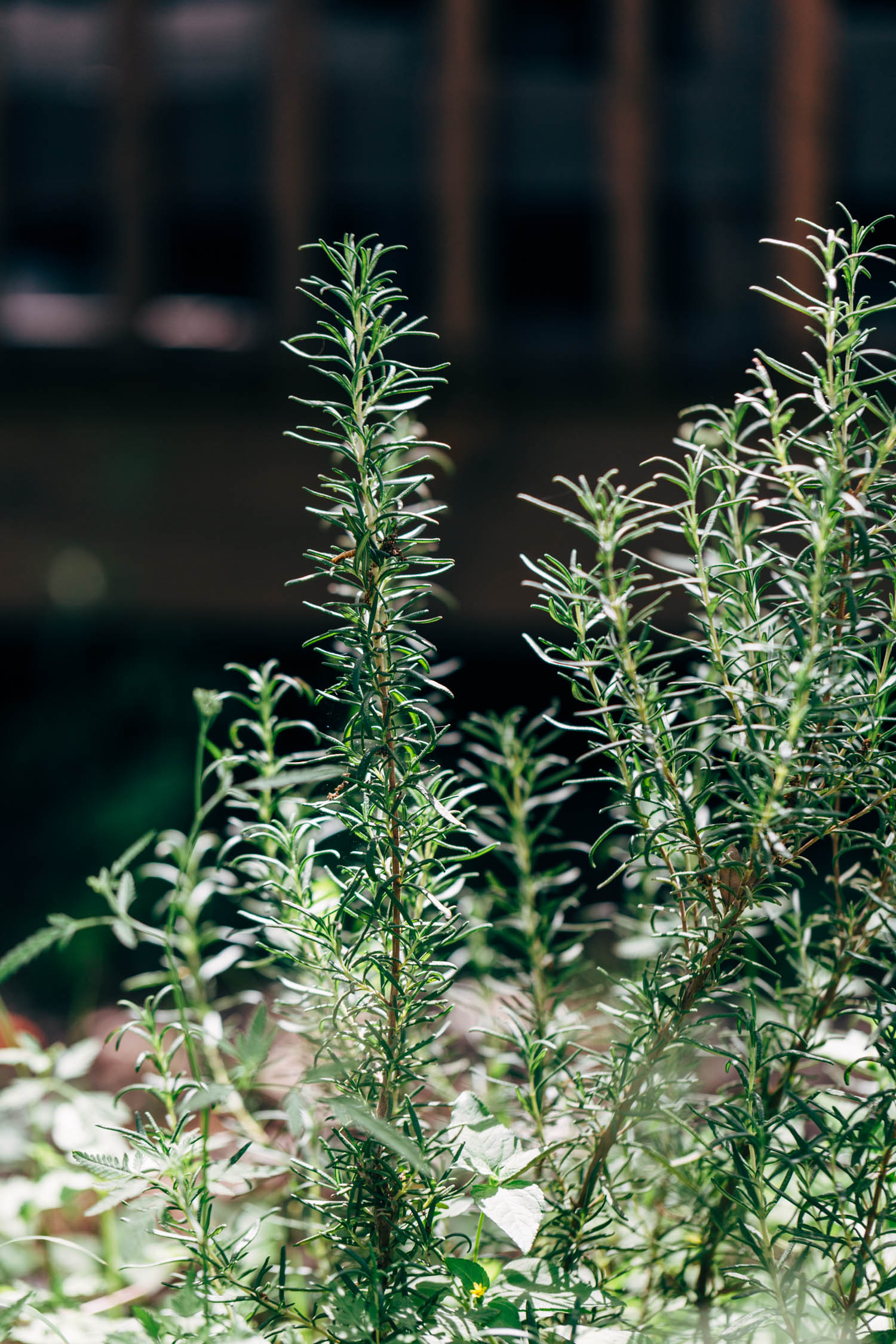 Next, in a small saucepan heat the honey and water over medium heat, stirring occasionally until honey is dissolved.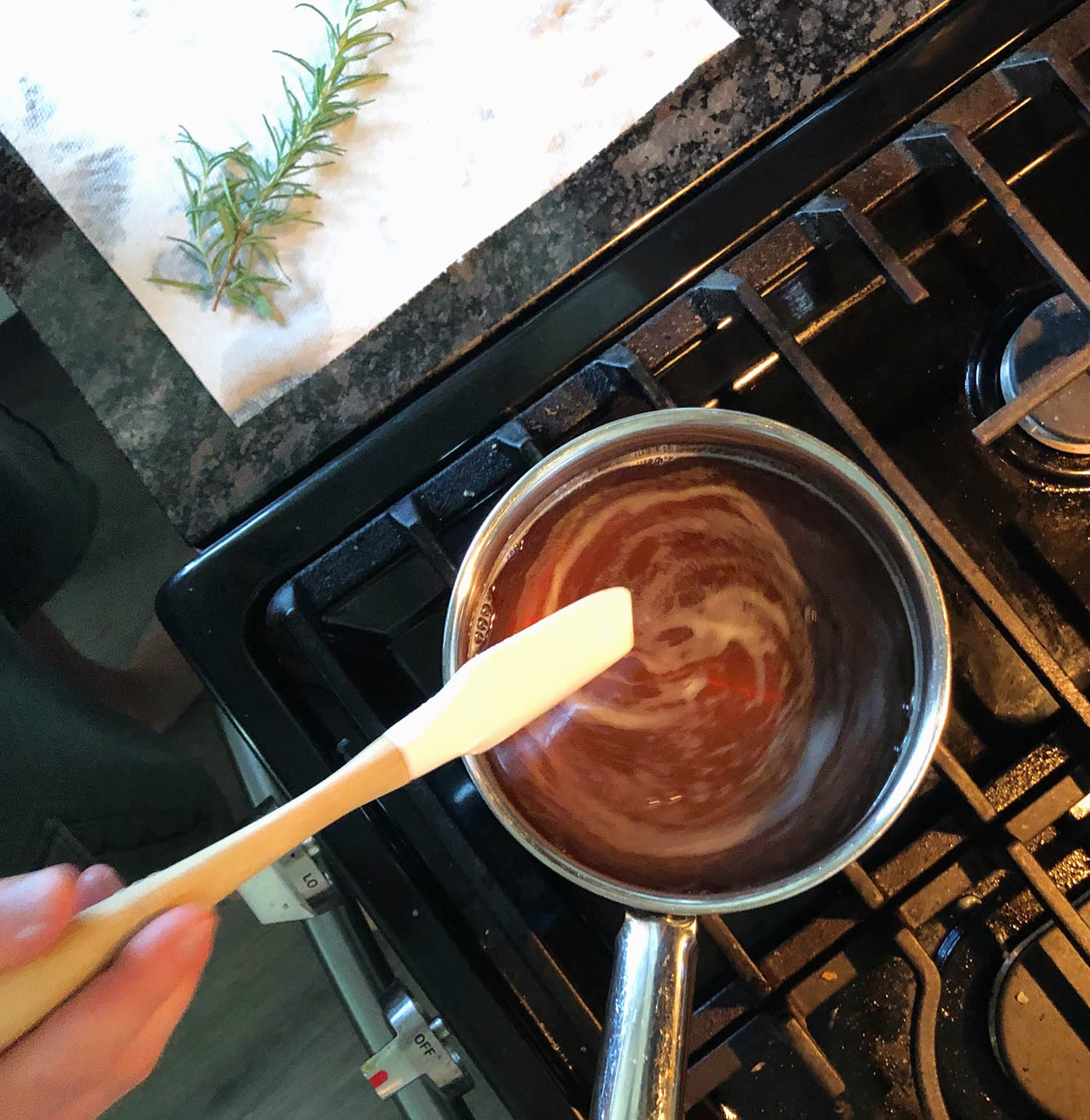 Turn off the heat, add the rosemary sprig and steep for 20 minutes, covered.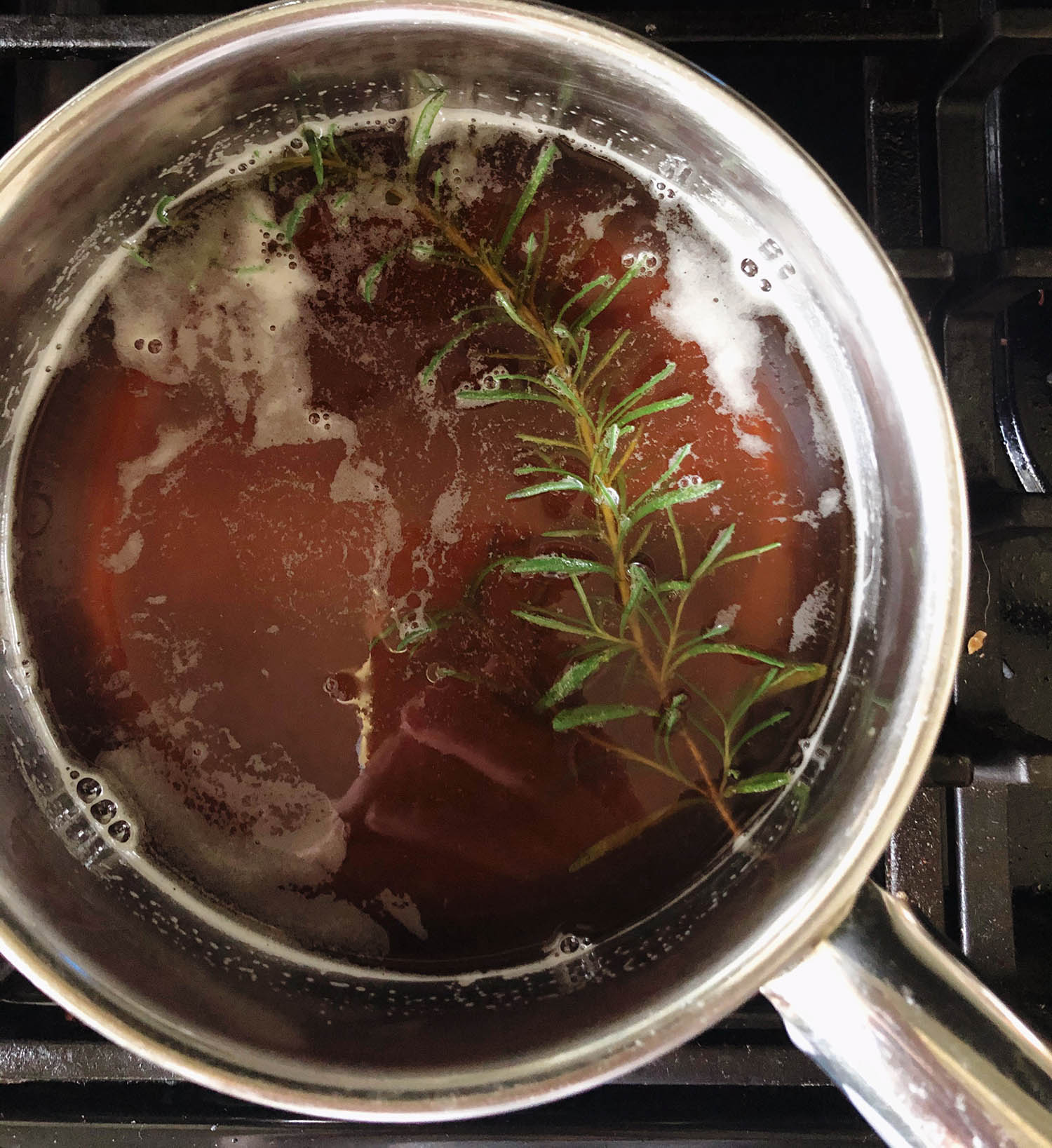 Remove the rosemary sprig and strain into a glass jar. Keep in the refrigerator for one month.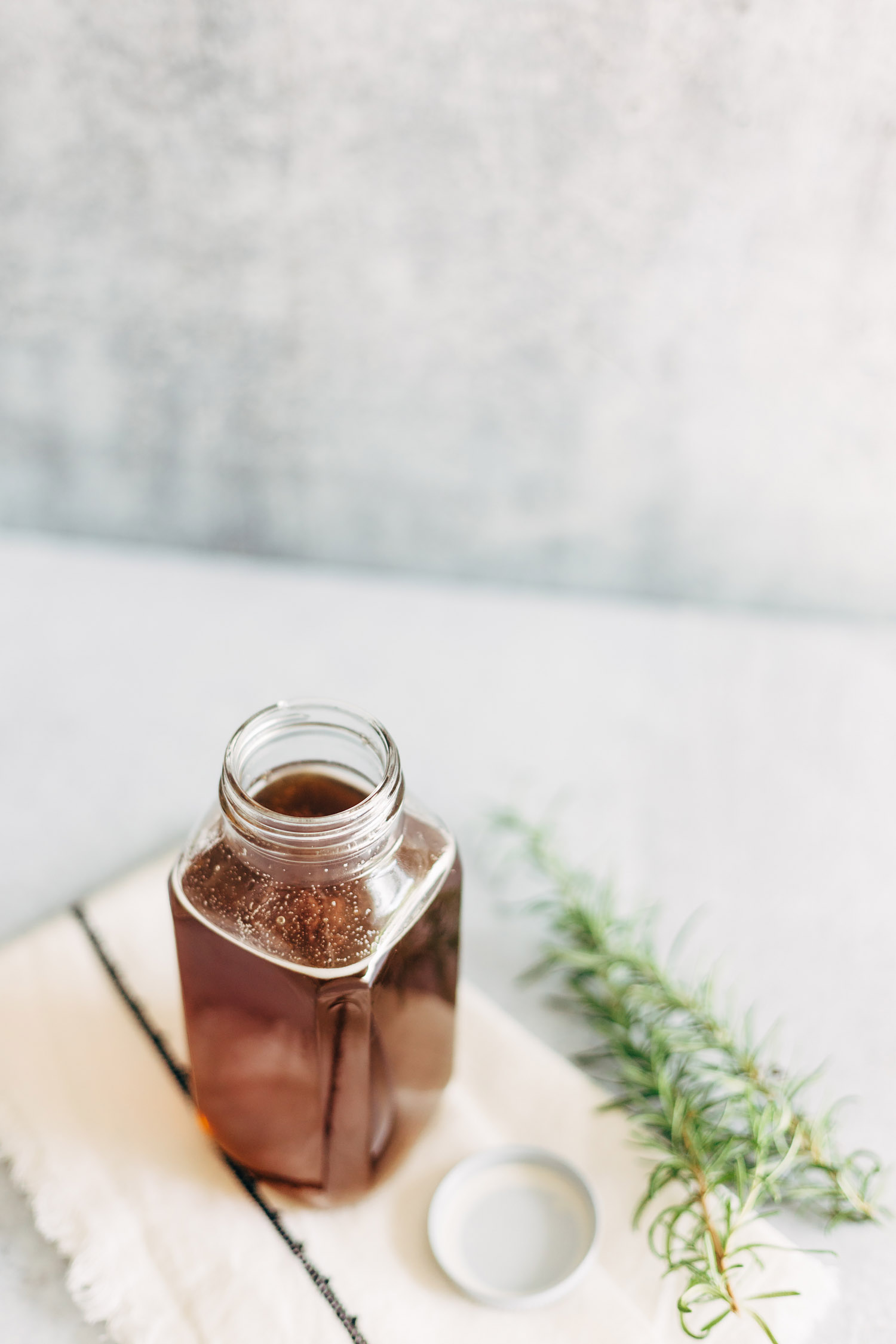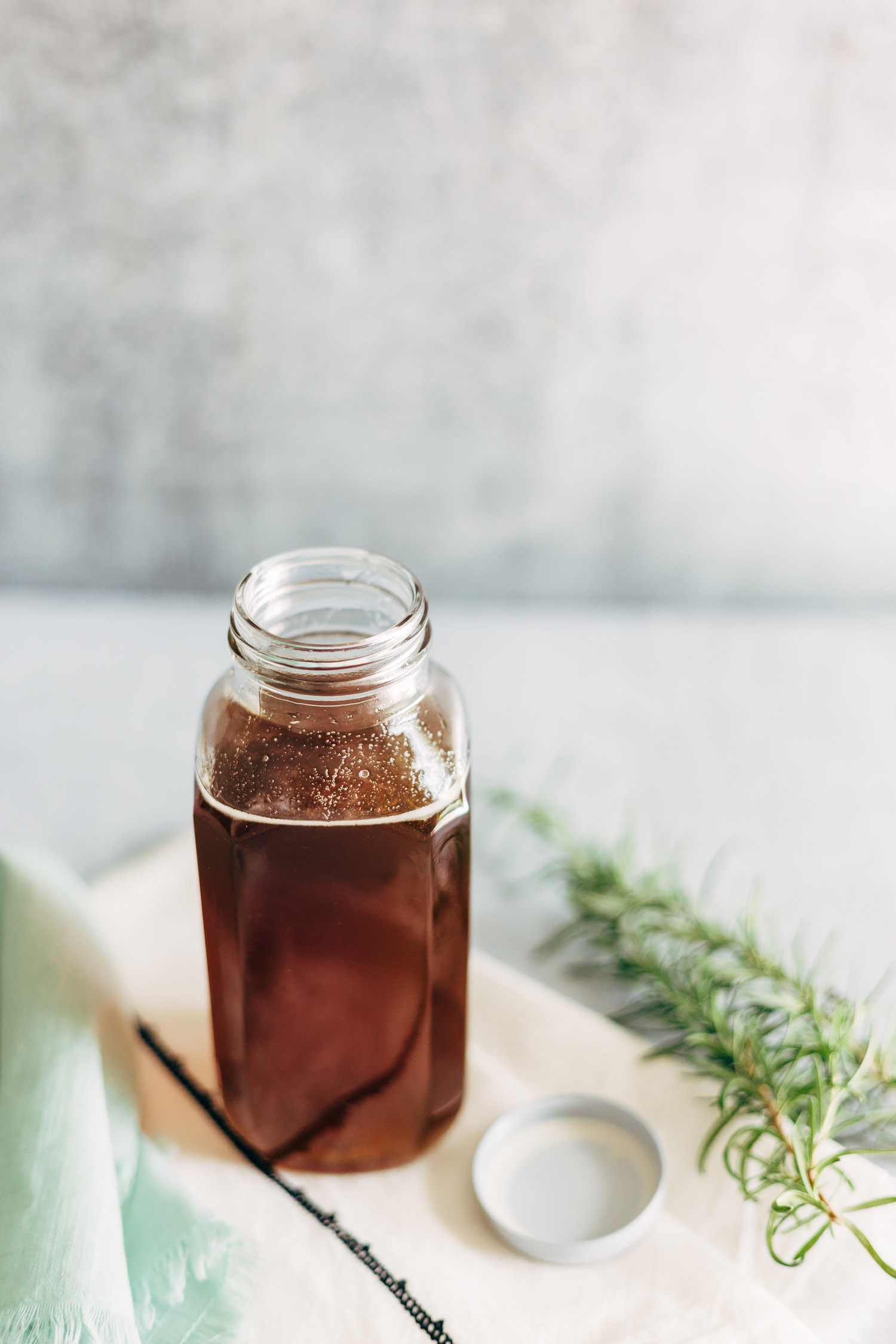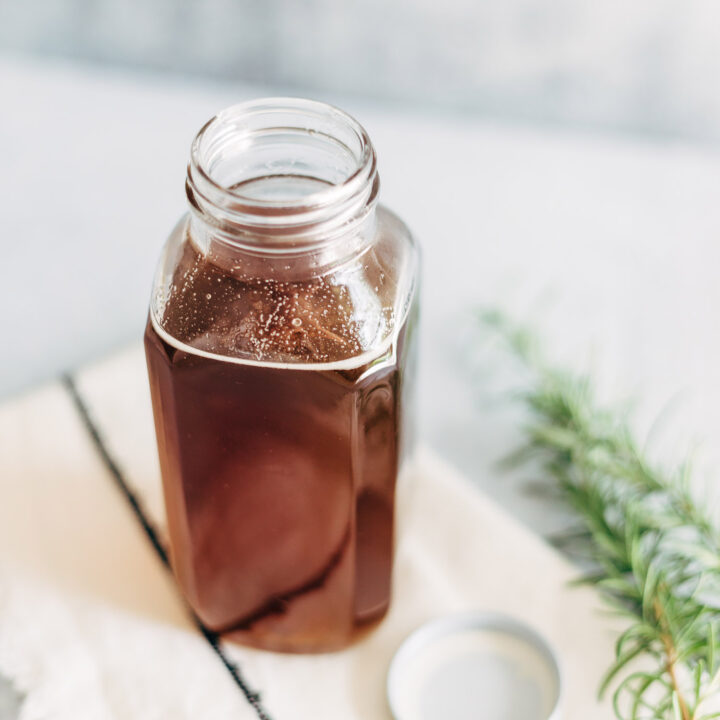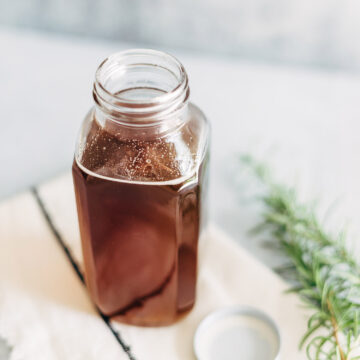 Rosemary Honey Syrup
This rosemary honey syrup is perfect for use in cocktails or to liven up lemonades and mocktails!
Ingredients
1

cup

honey

1

cup

water

1

rosemary sprig
Instructions
Into a small saucepan, add one cup of honey and one cup of water.

Heat over medium heat, stirring occasionally until honey dissolves.

Turn off the heat and add one sprig of rosemary.

Cover and let steep for 20 minutes.

Remove and discard the rosemary. Strain honey syrup into a glass jar and store in the fridge.
Notes
Syrup will keep in the refrigerator for at least one month.
Tried this recipe?
Tag @foodbanjo on Instagram and share your photos!