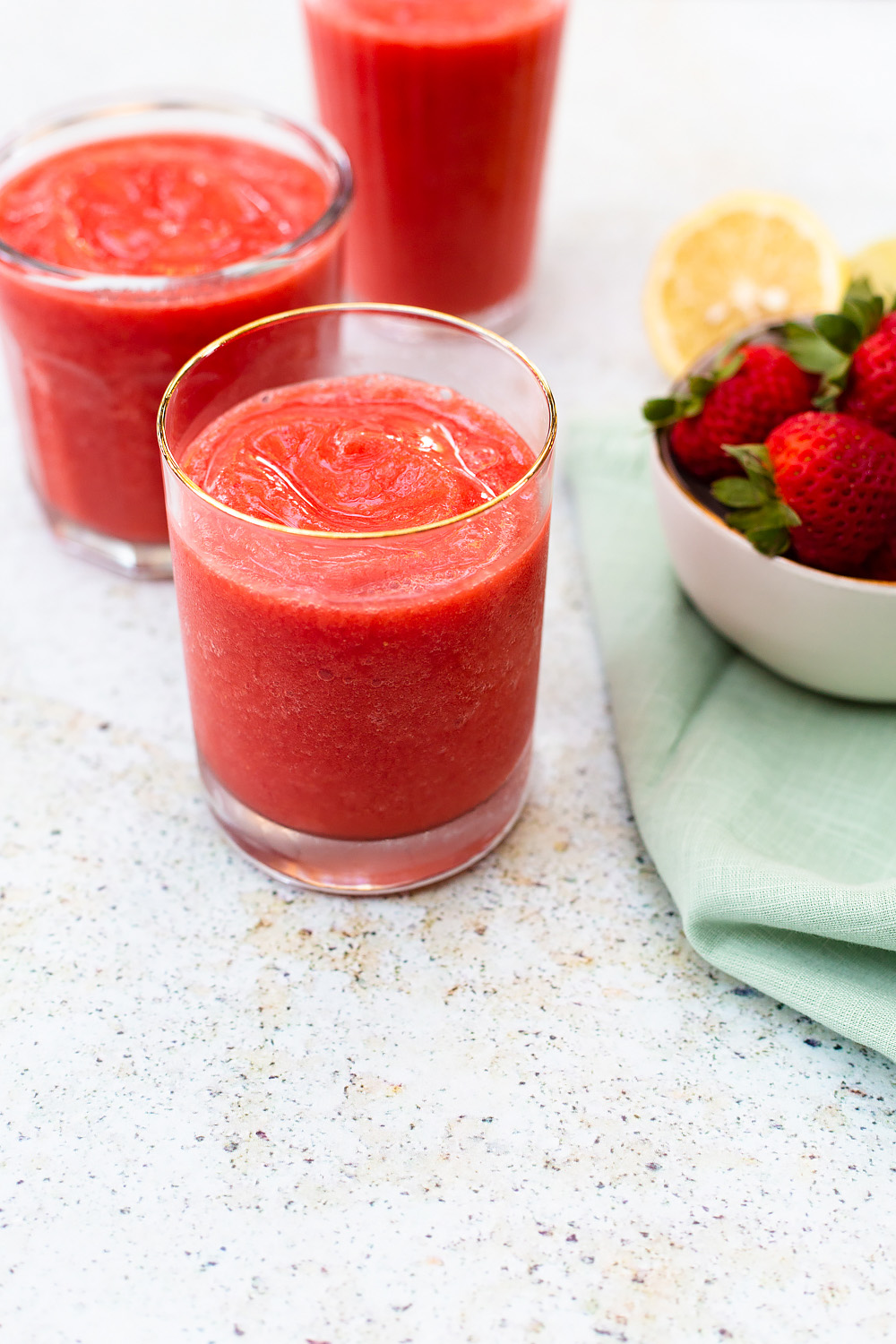 Is this turning into a drinks blog? Maybe… though we don't mean it to be. It's just been so fun to come up with so many refreshing drinks recipes this summer! The other day, Josh came home with a carton of strawberries specifically to try to make a delicious strawberry slush. Once I heard that, I was so excited.
We did make one mistake though. We made them before our one-year old went to bed. And so of course, she wanted to try some. And she LOVED it. I don't blame her. She kept wanting more and more.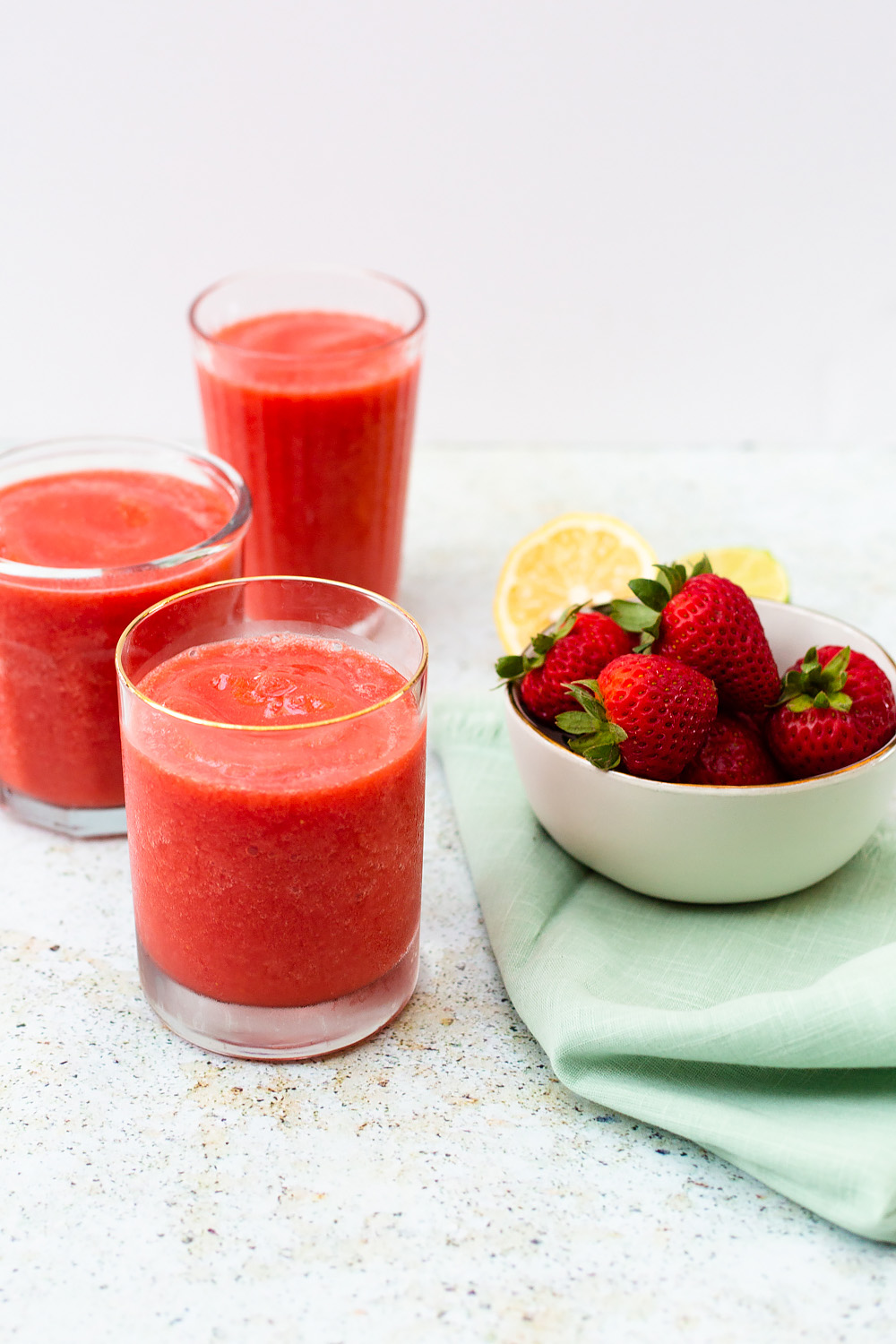 The next time Josh made the strawberry slushies, it was just for us. No sharing needed. Though this recipe does make 3-4 servings… that just meant Josh and I got two servings of strawberry slush each. No complaints here.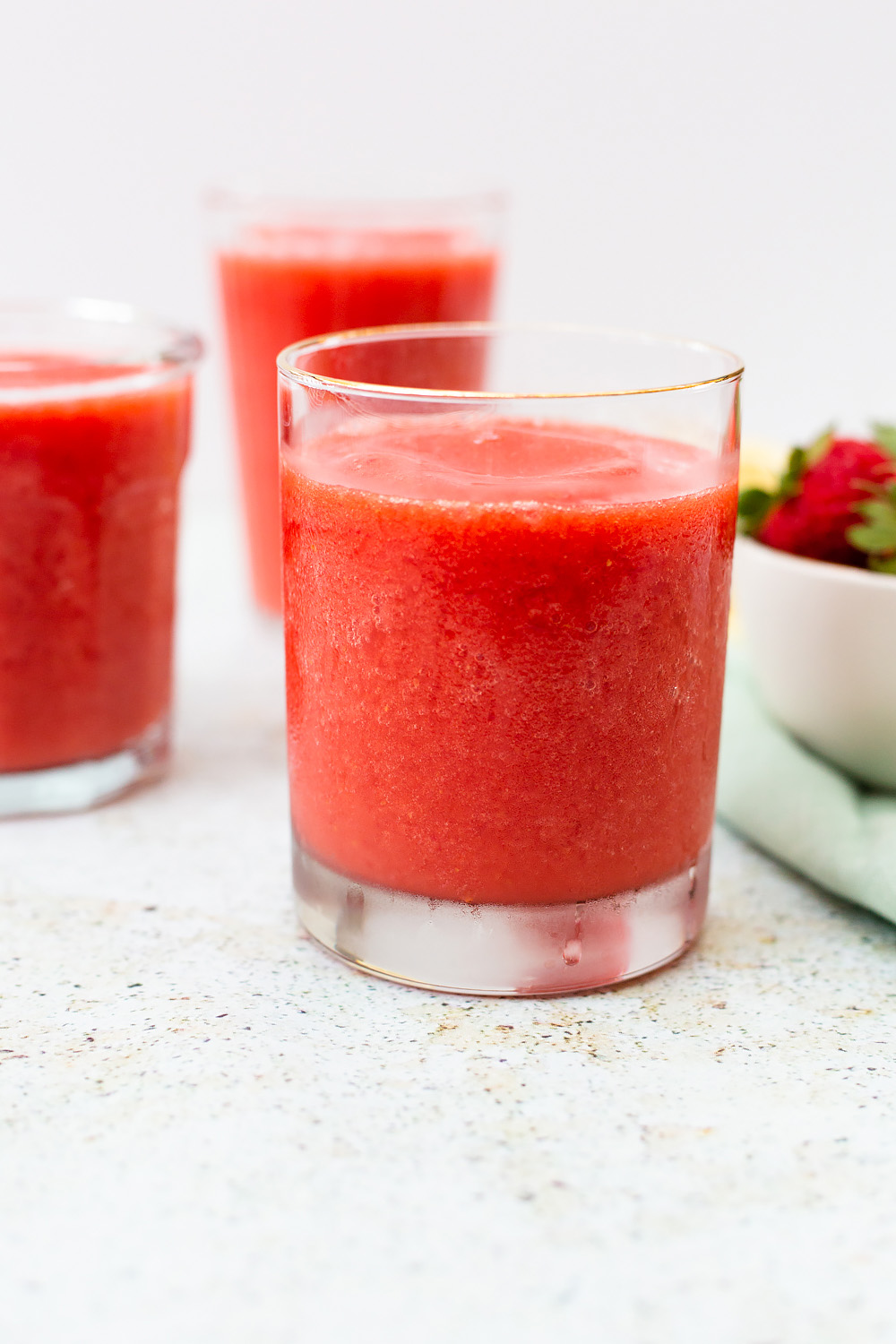 And really, this recipe could not be easier. Blend up a few ingredients, toss ice in the blender, blend some more, and then pour into glasses!
Thank goodness strawberry season is still here for awhile, because I'll be requesting these strawberry slushies several more times before the summer is over.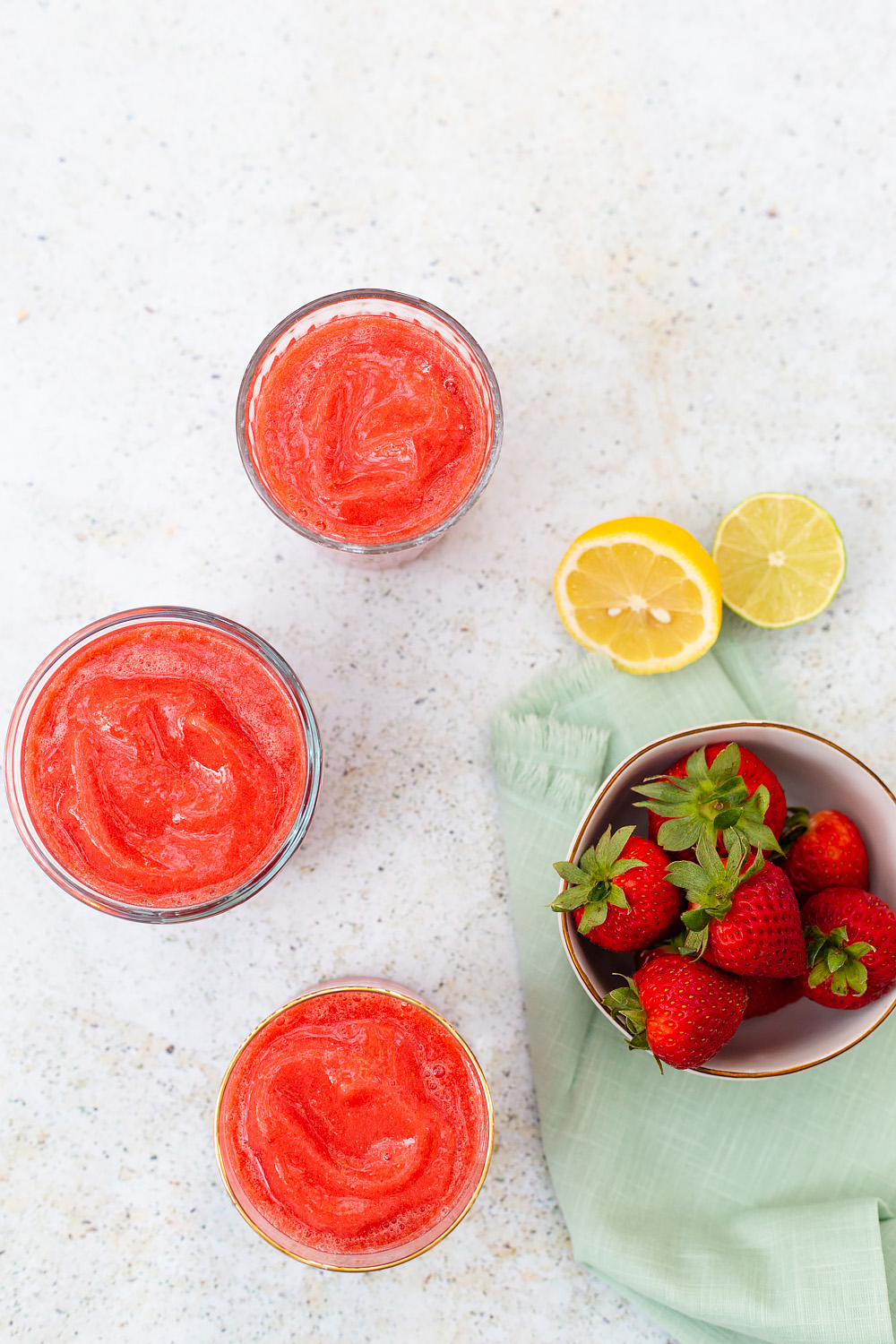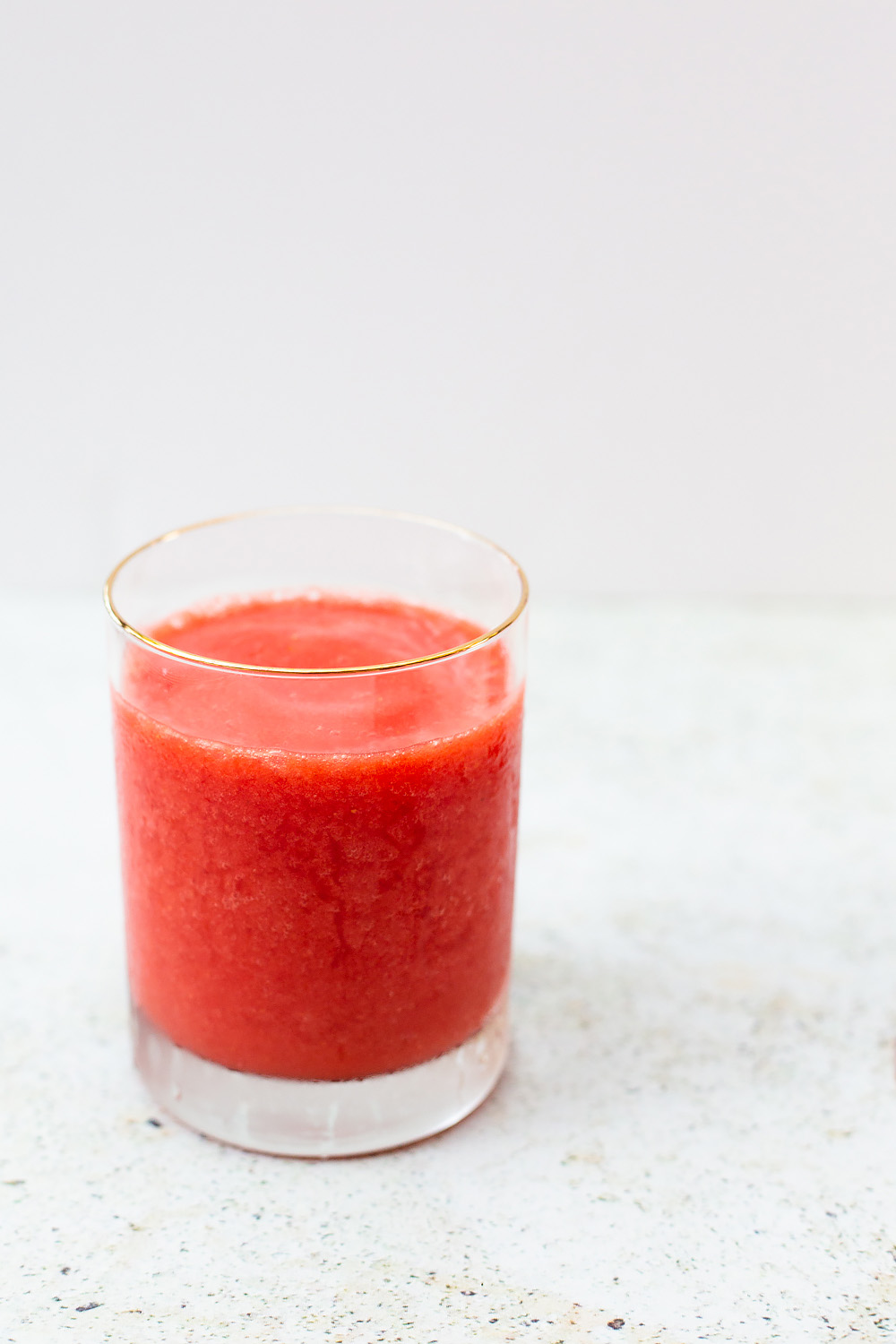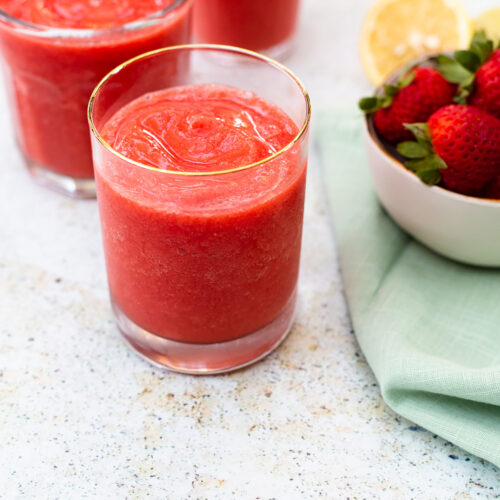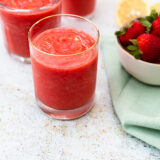 Print Recipe
Strawberry Slush
Ingredients
1

lb

strawberries

stems removed

¼

cup

agave nectar

½

lemon (juice)

½

lime (juice)

3

cups

ice
Instructions
Add the strawberries, agave nectar, lemon juice, and lime juice to a blender. Blend together until well combined.

Add the ice. Pulse until smooth. (Don't overdo it or it may melt).

Pour into 3-4 glasses. Serve and enjoy!