Brunch out is great. But sometimes it just doesn't work out. But you still want brunch, even if you can't go to a restaurant. Luckily, these 20 recipes make it easy to have brunch at home!
Bananas Foster French Toast - Decadent and delicious. If you're used to treating yourself at brunch, MAKE THIS NOW. It's easy to make at home and so so good. Can be made with a splash of rum or without.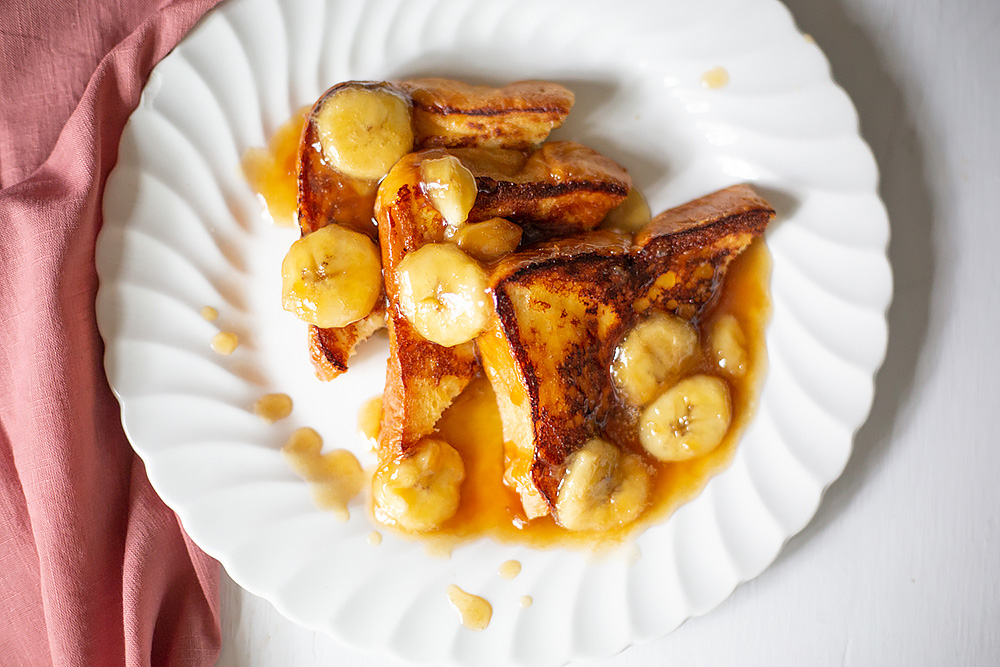 Raspberry Dutch Baby - This is one of those brunch items that looks impressive, but is so easy to make. And it can be made with frozen fruit! I always have frozen raspberries on hand for just this occasion, but you can substitute it out with fresh or frozen fruit you have on hand.
Lemon Dutch Baby - Want a more lemony dutch baby pancake that puffs up? Make this lemon one and top with fresh fruit!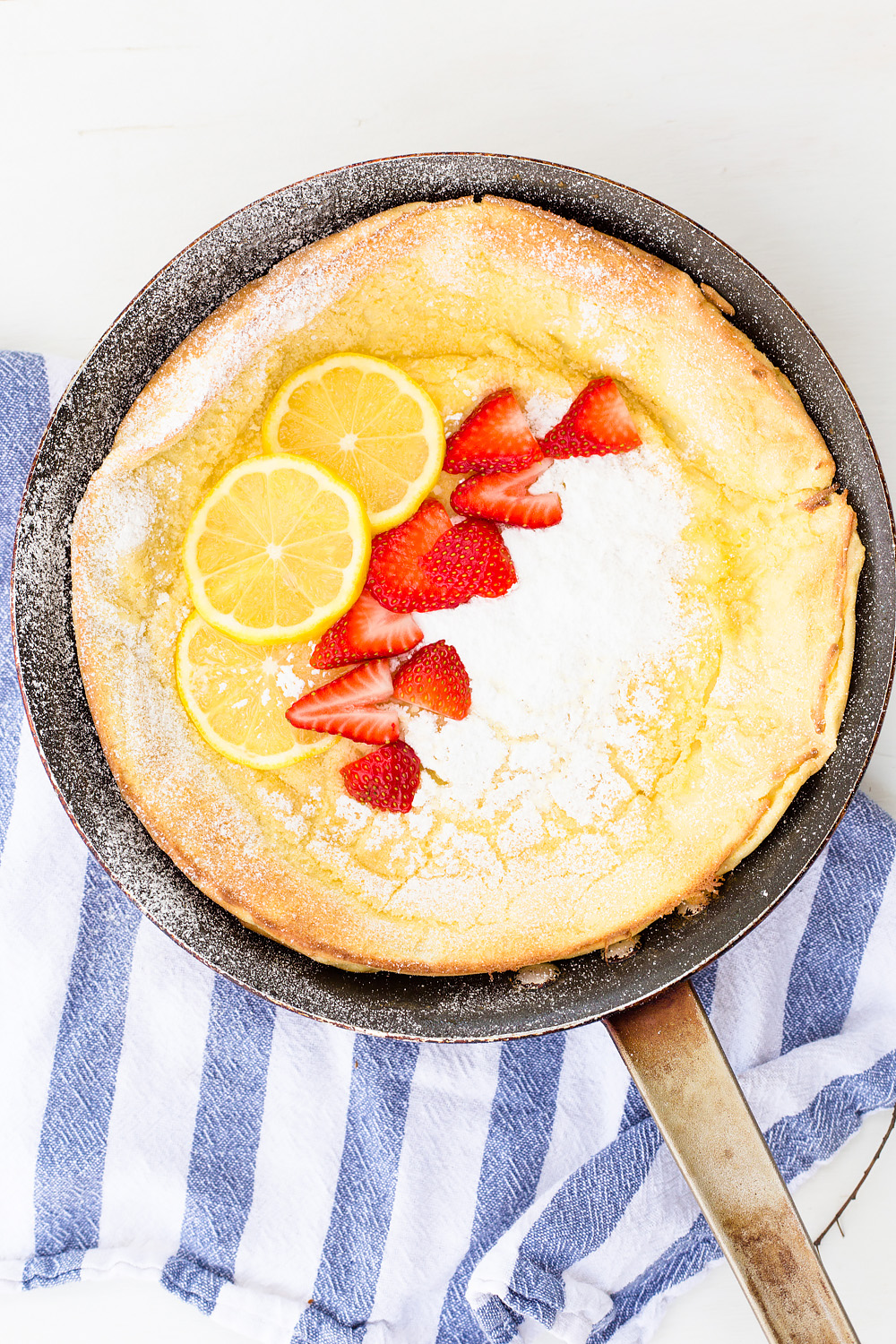 Migas Tacos - I'm from Texas, and migas tacos are a staple here. Make this homemade version when you can't go out and get ones from an authentic taco joint.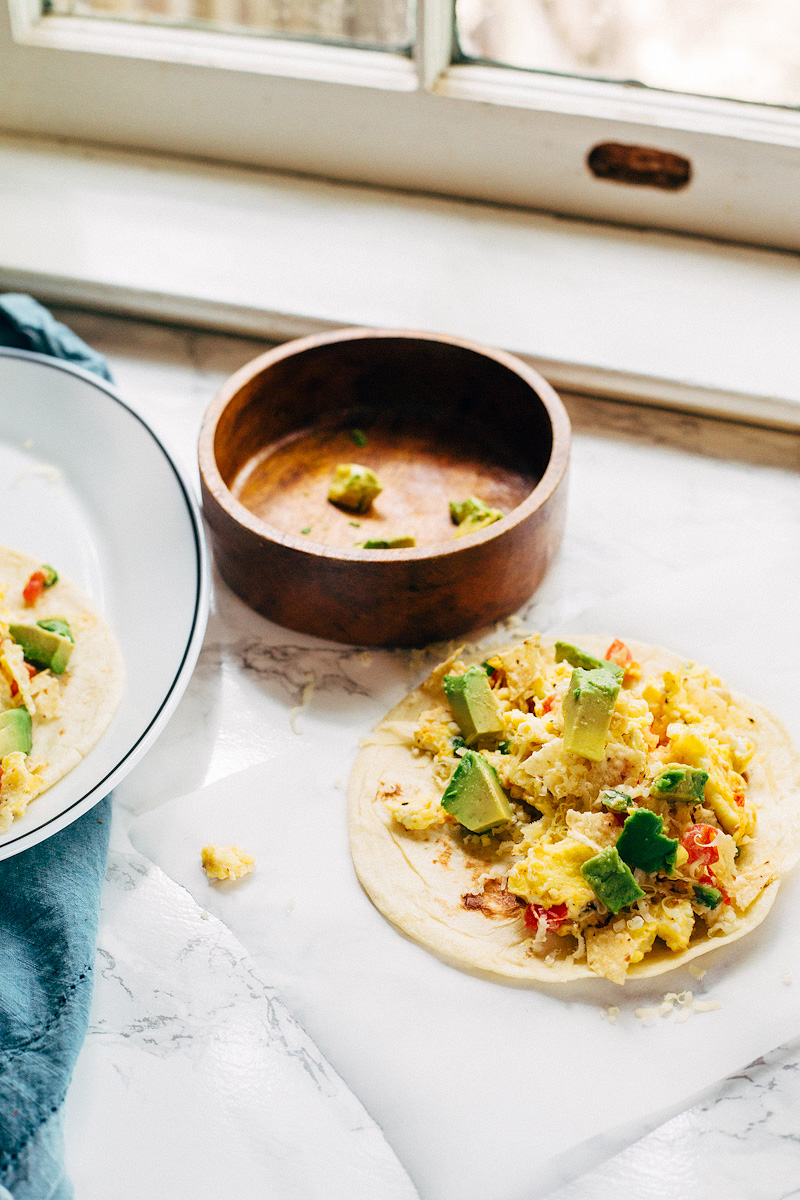 Polenta Bowl with Tomatoes and an Egg - I love the creaminess of polenta. And I love when it's fancied up with tomatoes and a fried egg. So good, especially when you're craving a more savory breakfast!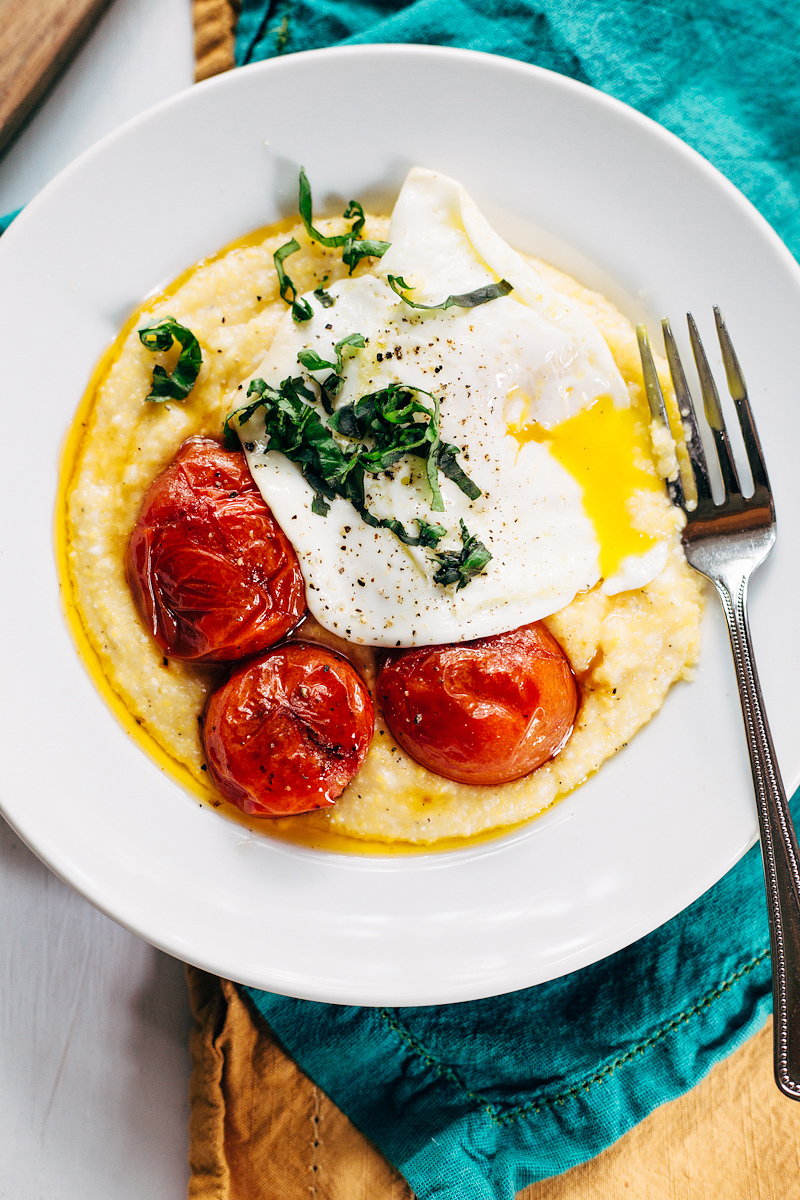 Scrambled Eggs - Looking for a quick and easy scrambled egg recipe? Try this one! If you don't have green onions on hand, leave them out. Or replace with something like chives or parsley.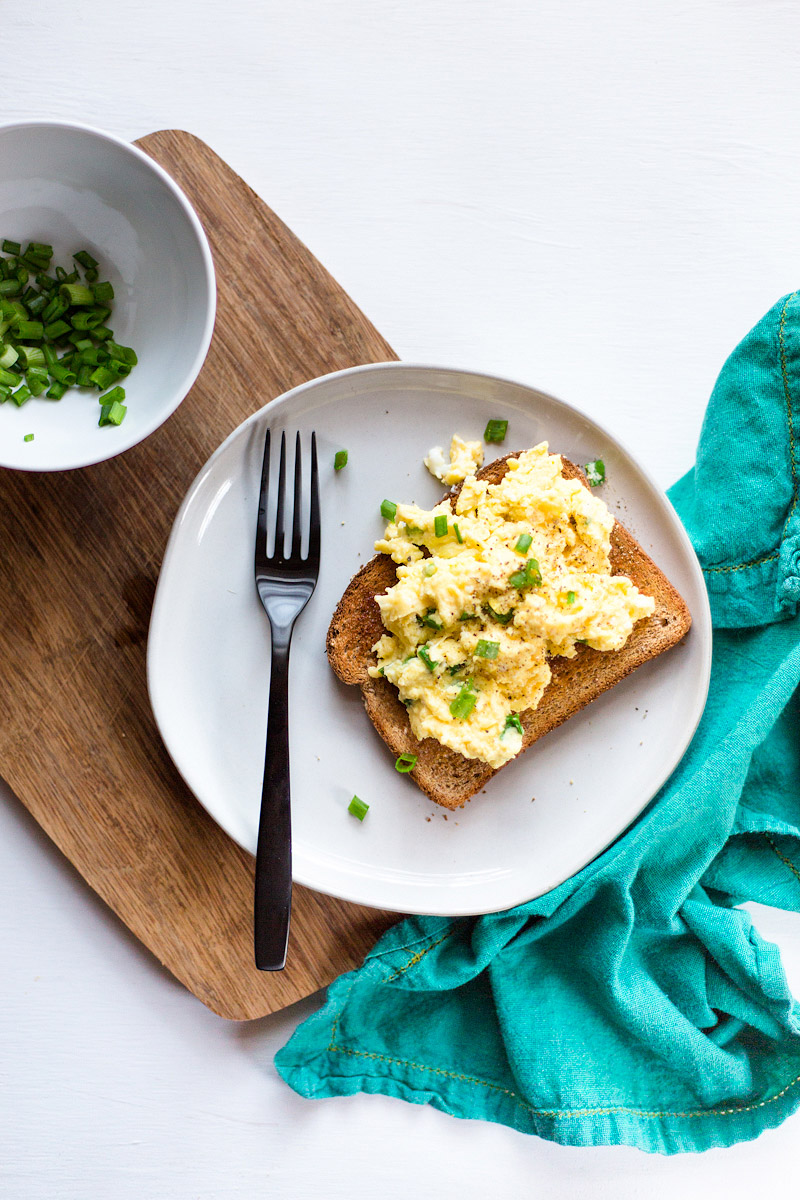 Breakfast Quesadilla - Really the staples you need for this are tortillas, eggs, and cheese. Otherwise you can customize to your tastes!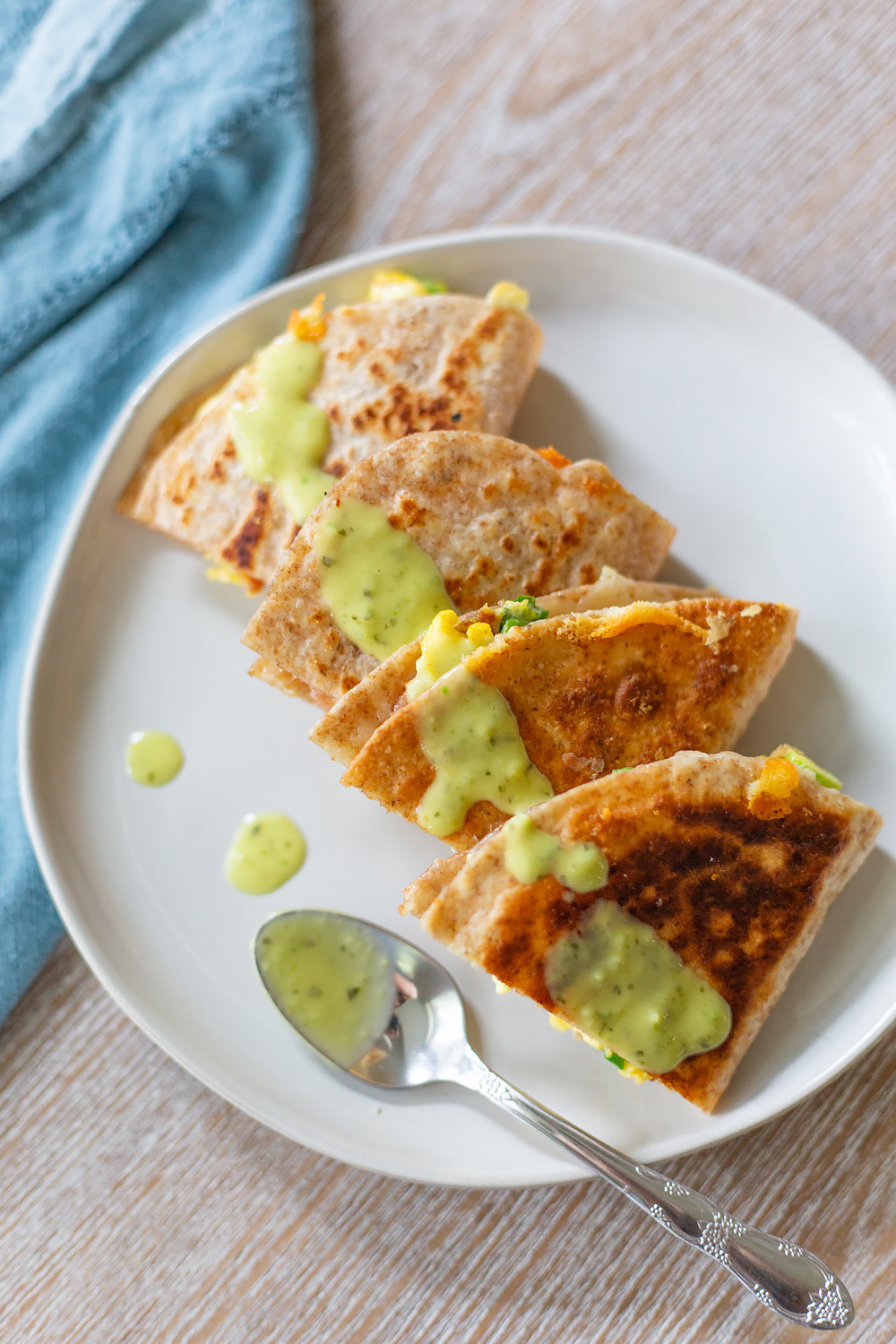 Quiche with Bacon and Peas - Use refrigerated or frozen pie crust to make this a super-easy meal! This recipe uses bacon and peas, but if you don't have those, you can throw in whatever ingredients you have around your house!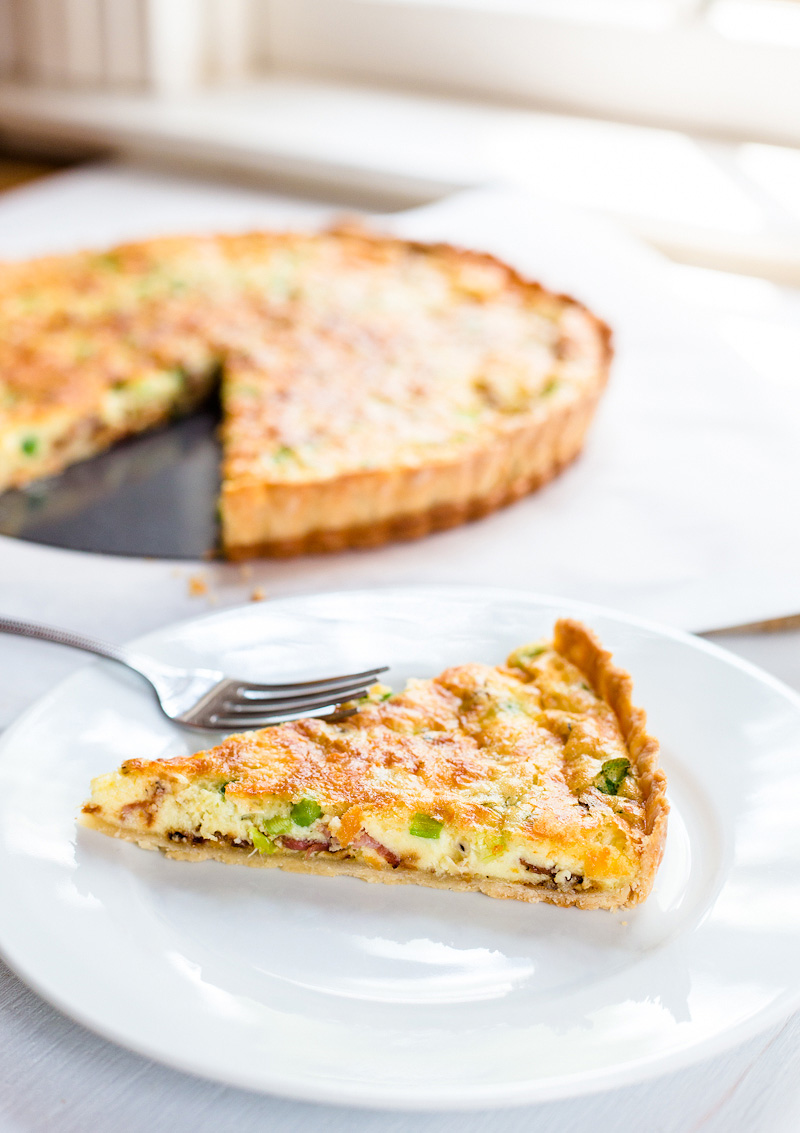 Biscuit Donuts - Get your biscuit craving satisfied. Easiest donuts ever. All you need is a can of biscuits and some oil for frying them in. Toss them in cinnamon sugar, powdered sugar, or a homemade glaze.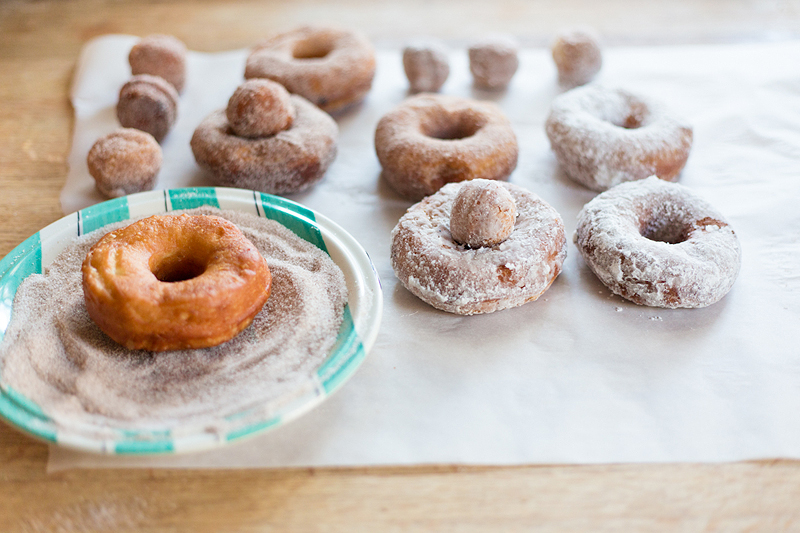 Homemade Pecan Granola - Sure, it's easy to buy homemade granola at the store. But it's more fun to make your own!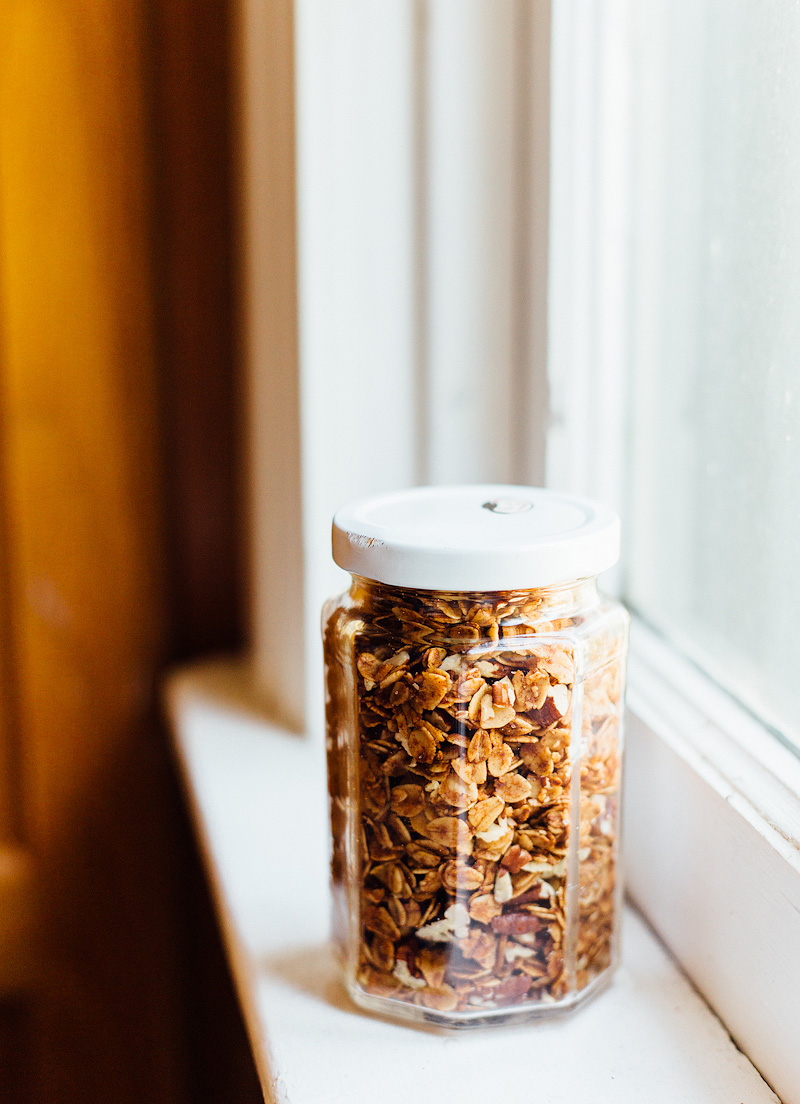 Broiled Grapefruit with Brown Sugar and Vanilla - Fresh fruit always feels fancy at brunch. Fresh fruit broiled in the oven with sugar is even fancier.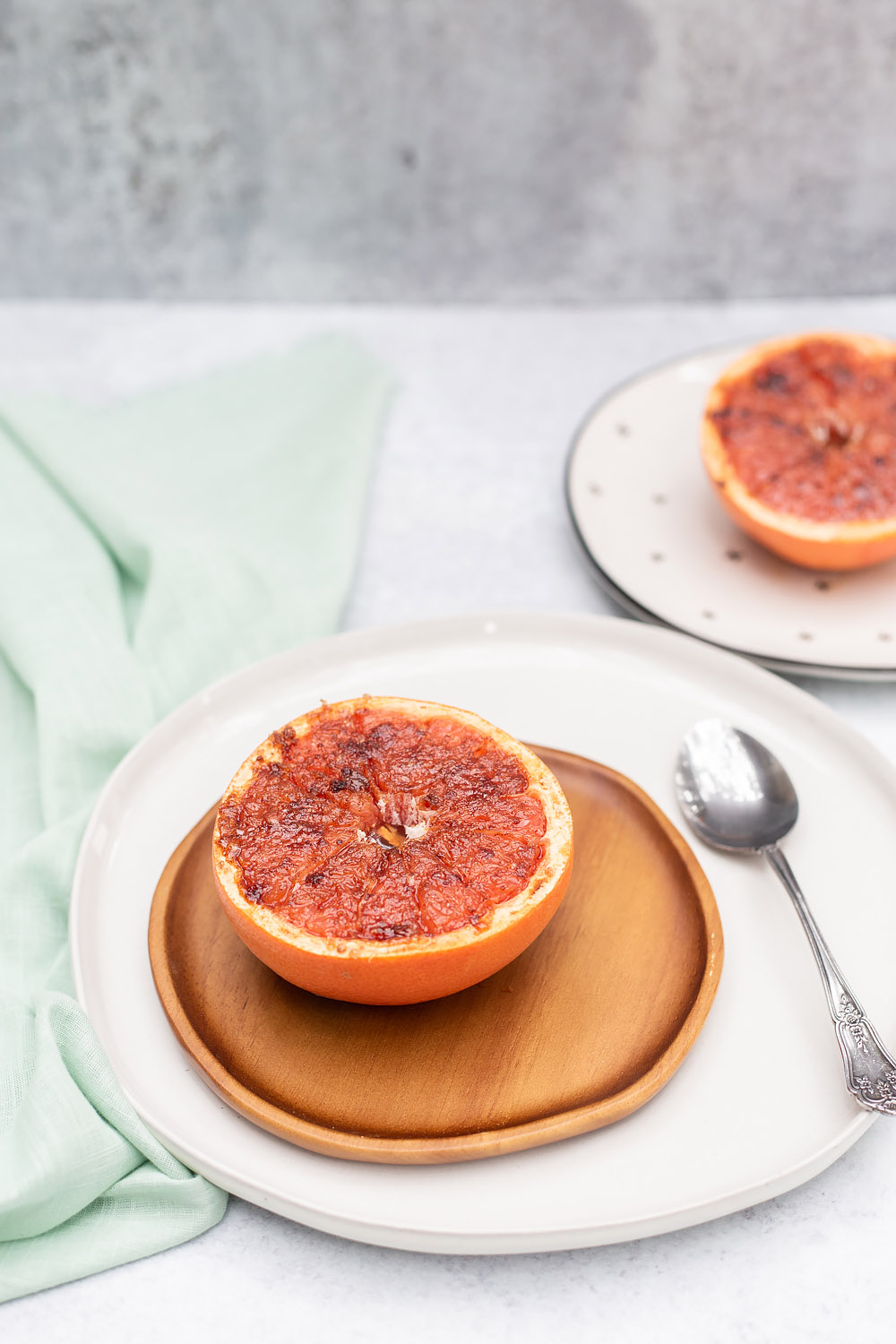 Breakfast Tostada - A savory breakfast is so delicious! This breakfast tostada is easy to make, and you can throw whatever ingredients you have around your house on top!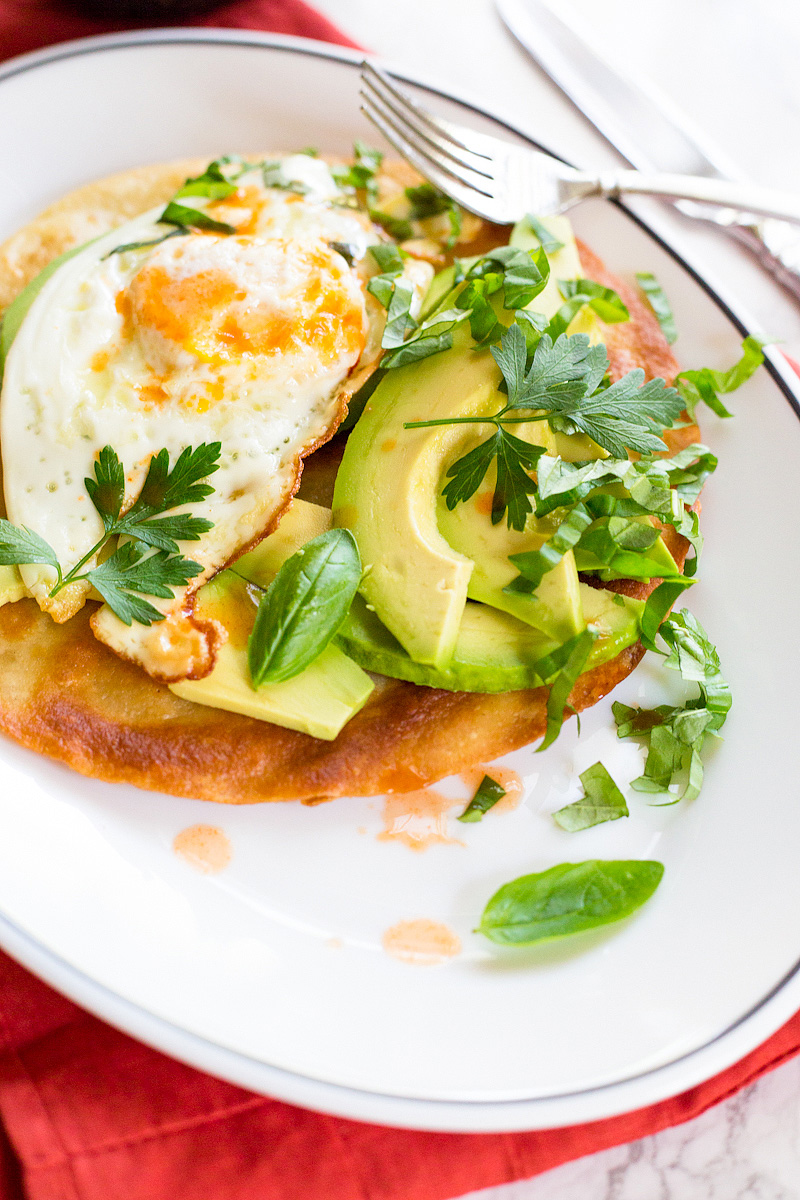 Monkey Bread - This recipe requires canned biscuits, but if you can get your hands on some, your whole family will thank you. This is a decadent, but easy breakfast.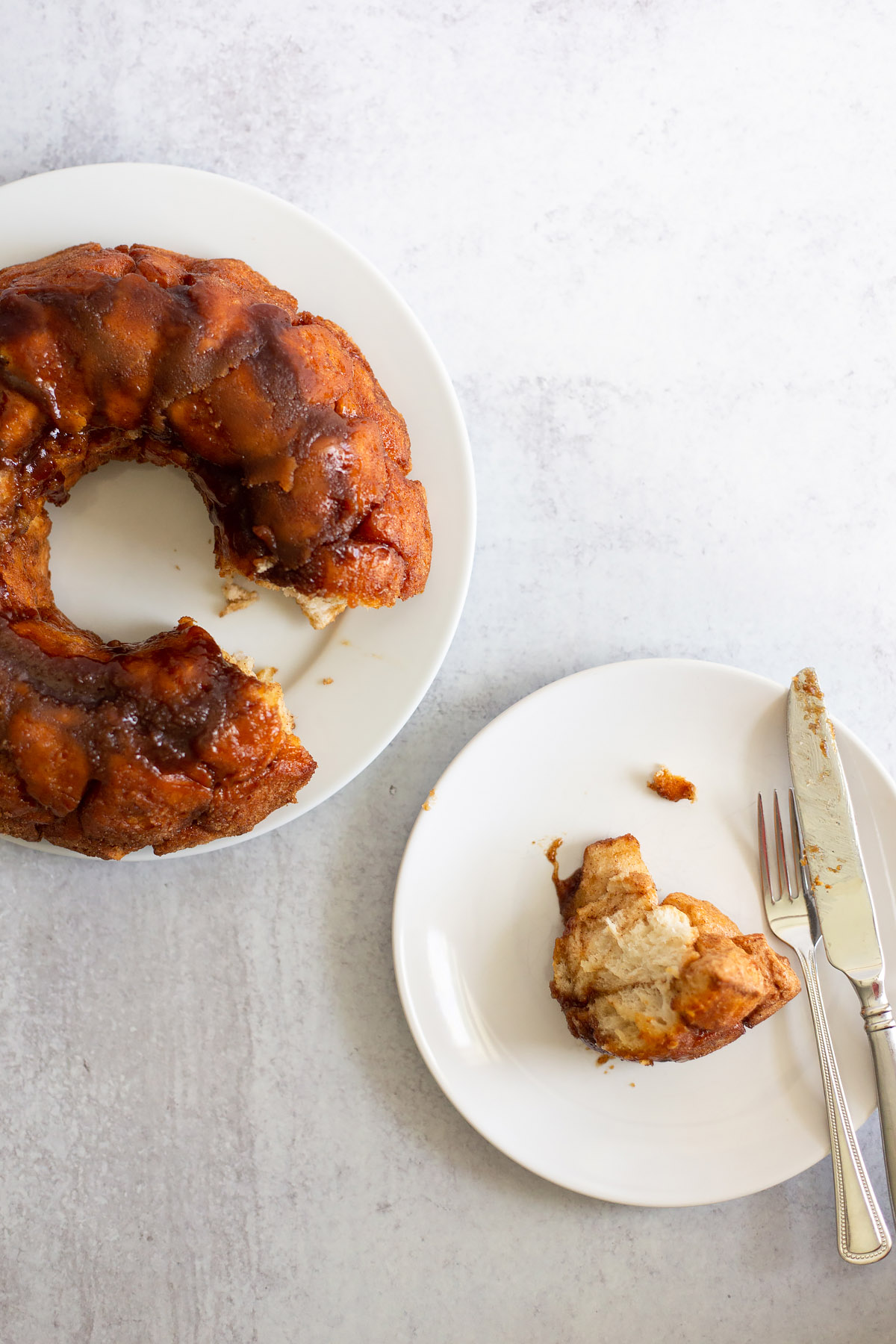 Granola Bowl - Do you have granola, yogurt, and fruit? Then you can make this granola bowl and save SO much money when you're not paying $10 for the equivalent at brunch out.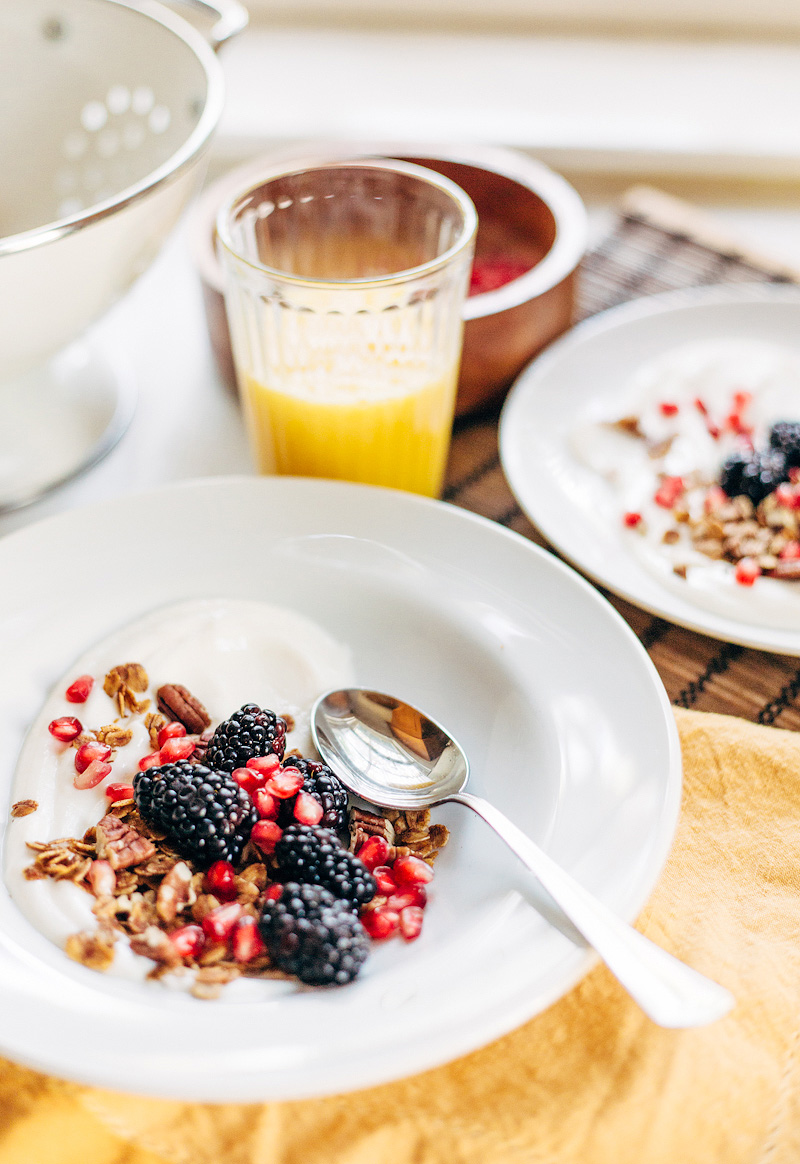 Sweet Potato Breakfast Bowl - Looking for something that has some veggies? This sweet potato breakfast bowl is sweet, but has the healthy goodness of sweet potatoes.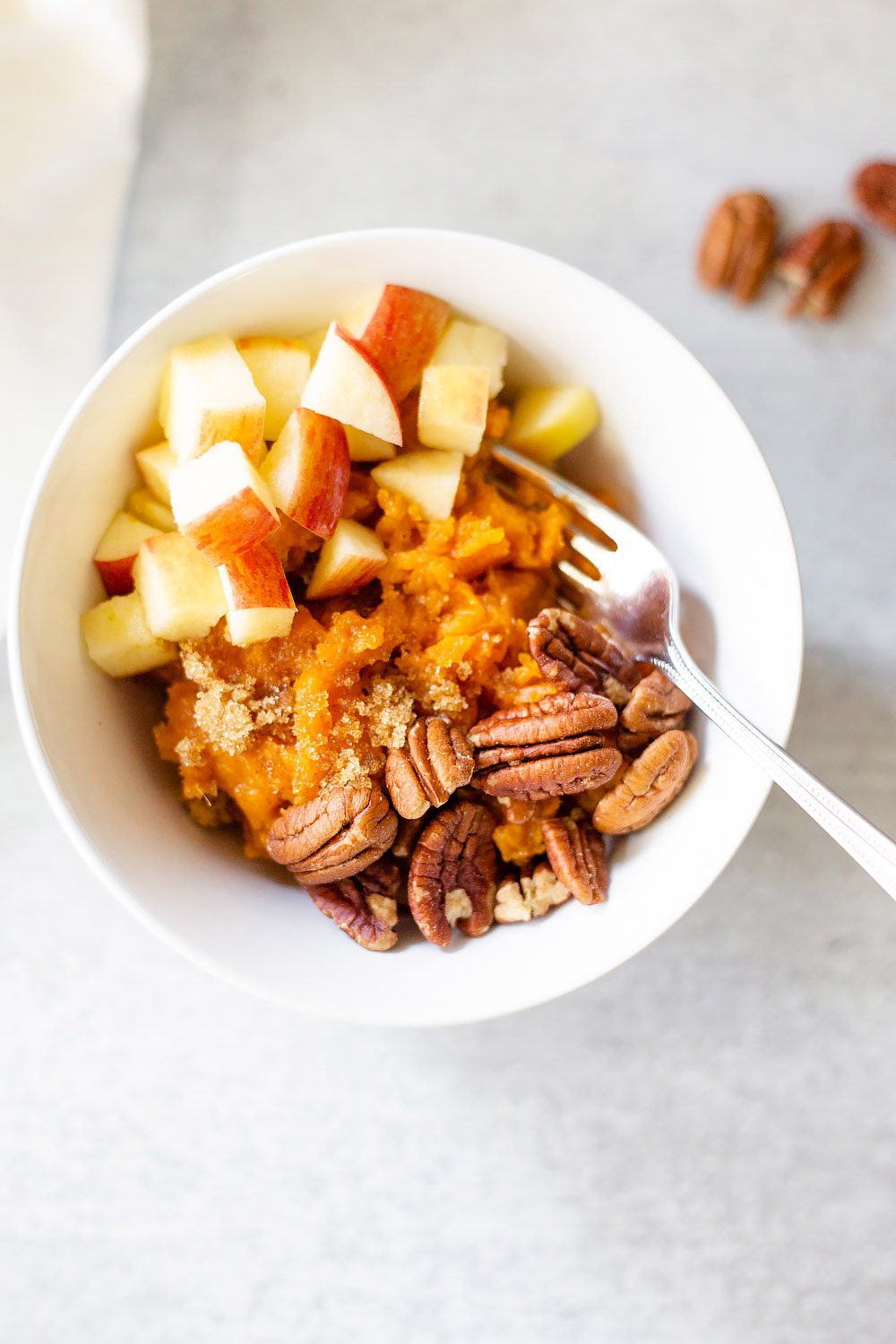 Homemade Cappuccino - Are you used to getting fancy coffees out, but now you can't go out any longer? Make cappuccinos at home! Once you start doing this, you'll feel silly paying $5 for them at your favorite coffee shop.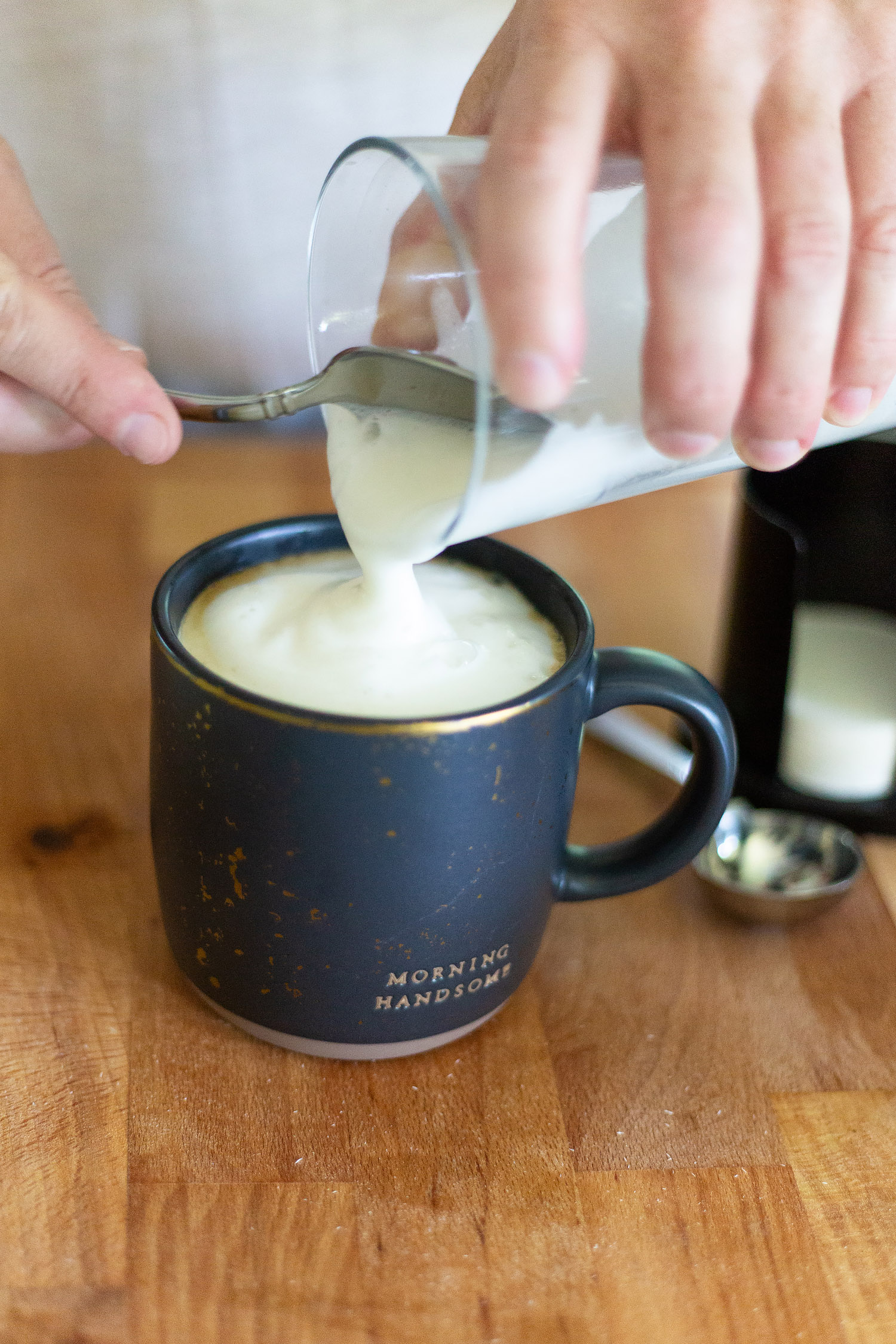 Peach Bellini Mocktail - Don't want alcohol but want a brunch drink? This peach bellini mocktail is made with frozen peaches and is so bubbly and good!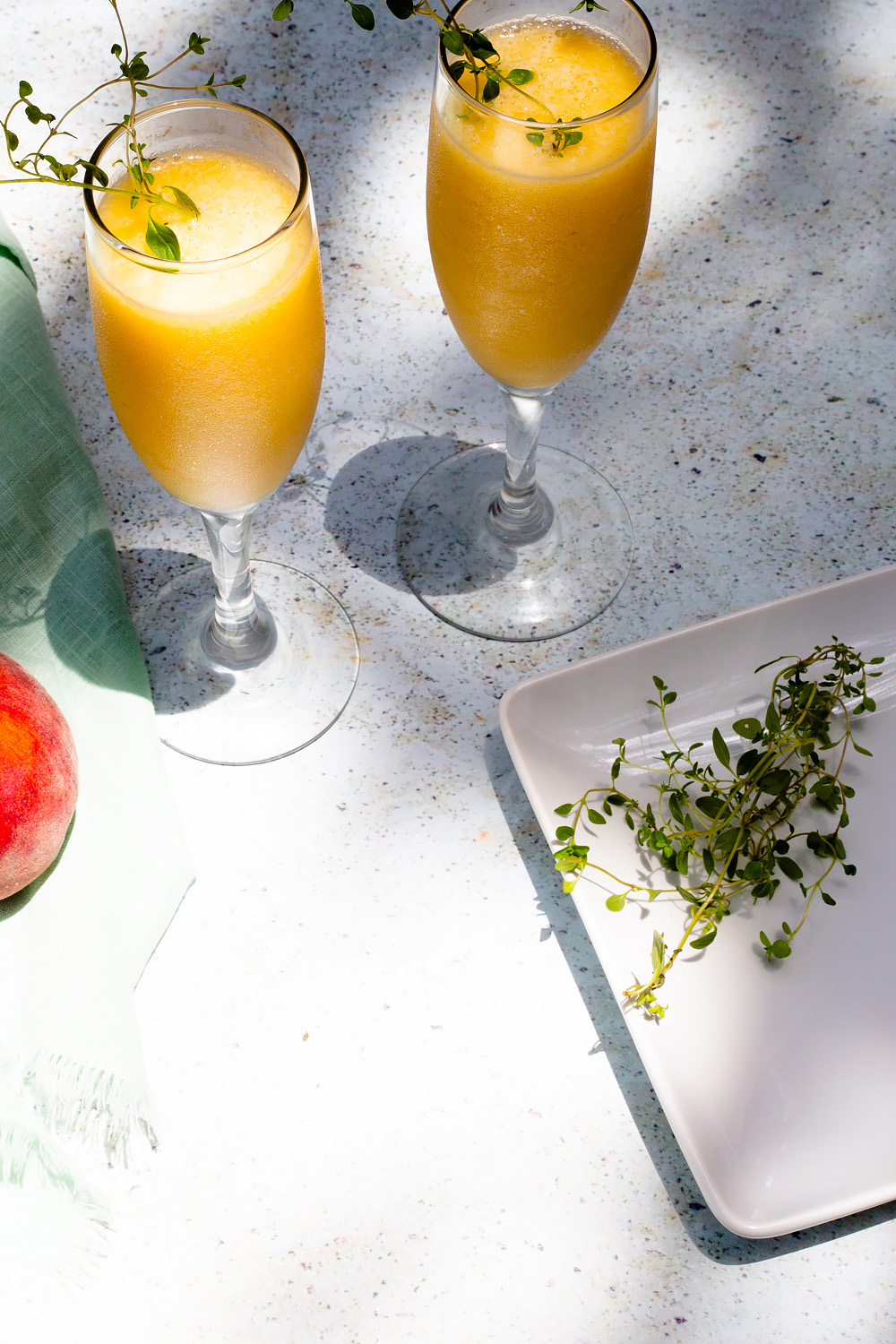 Creamy Green Smoothie Bowl - Looking for a healthy breakfast option? This creamy green smoothie bowl uses spinach and avocado.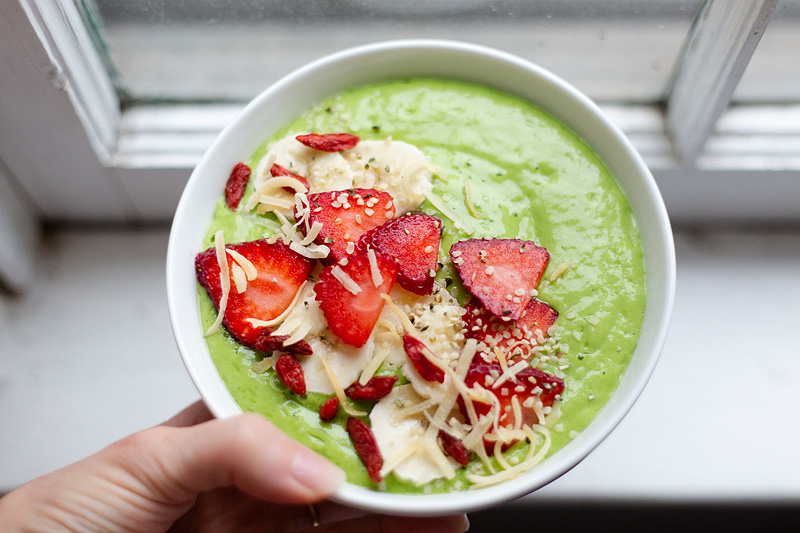 Mixed Berry Smoothie Bowl - Rather have a berry smoothie bowl? Check out this delicious recipe!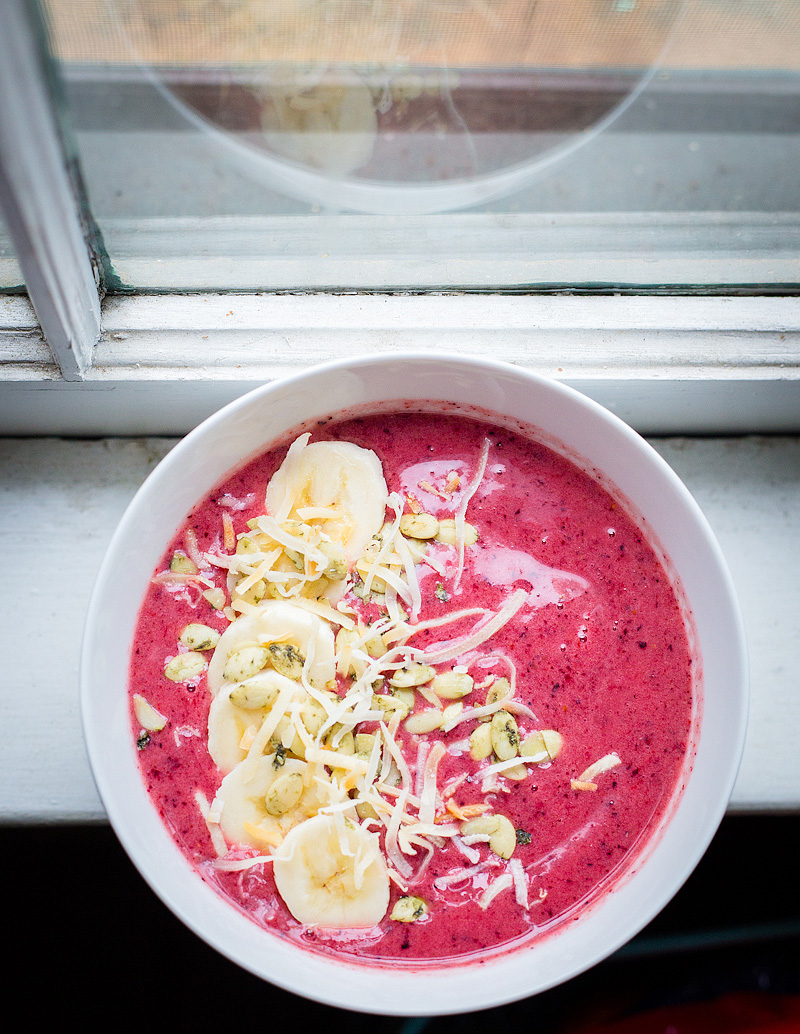 Croissant French Toast - Croissant French Toast is flaky and so easy to make. We love topping ours with strawberries and whipped cream, but the possibilities are endless!