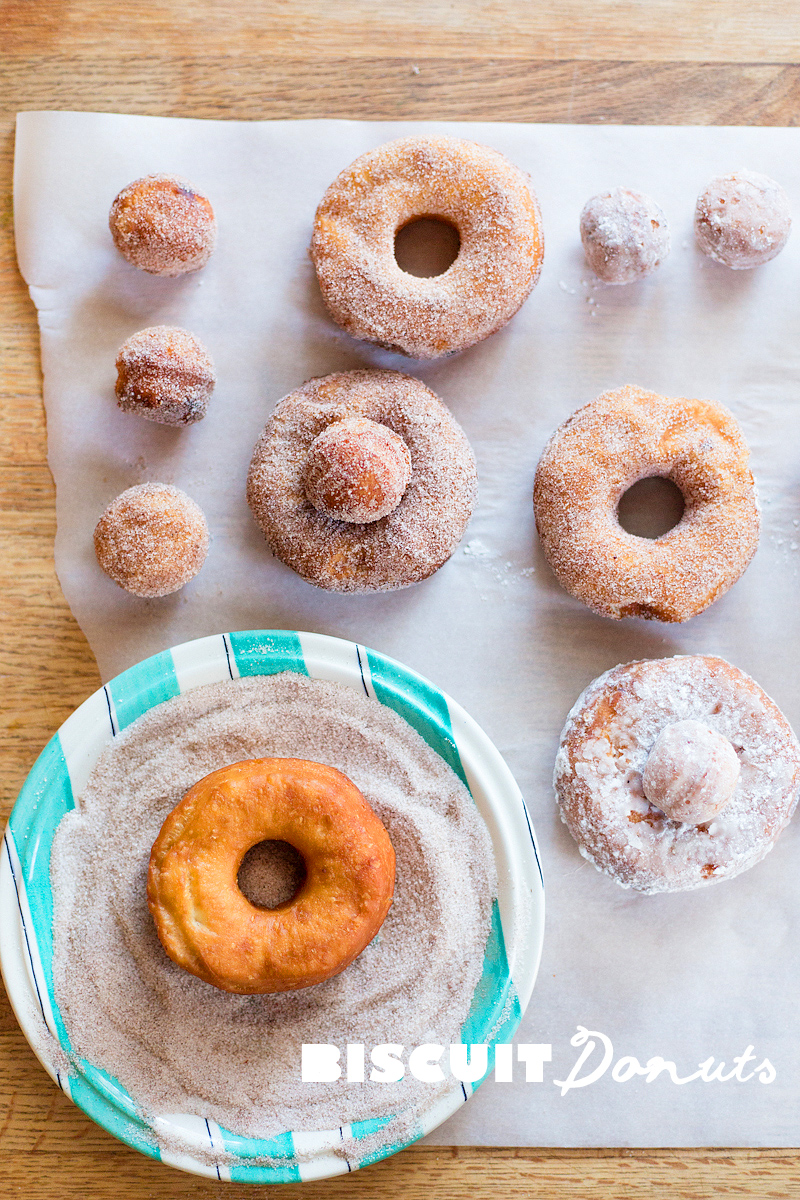 When we were little and would stay at my grandma's house, so often we would have these delicious biscuit donuts for breakfast. It makes sense. These are SO easy to make, and most of the time she would also be in the process of making a Sunday lunch for over 10 people.
Every time I make these, I think back to my grandma's house and eating them. Food like this that nudges happy childhood memories to the surface is great (even if it's not the most healthy thing to eat)!

Growing up, we would eat these tossed in powdered sugar, but to mix things up, I also made a cinnamon sugar coating. Having the combination of the two was perfect.
For this recipe, I recommend finding biscuits that are NOT flaky or butter lovers of any sort. Plain homestyle or buttermilk biscuits work best to make these donuts. I also like the Grands biscuits for their size, but a smaller size works perfectly well too!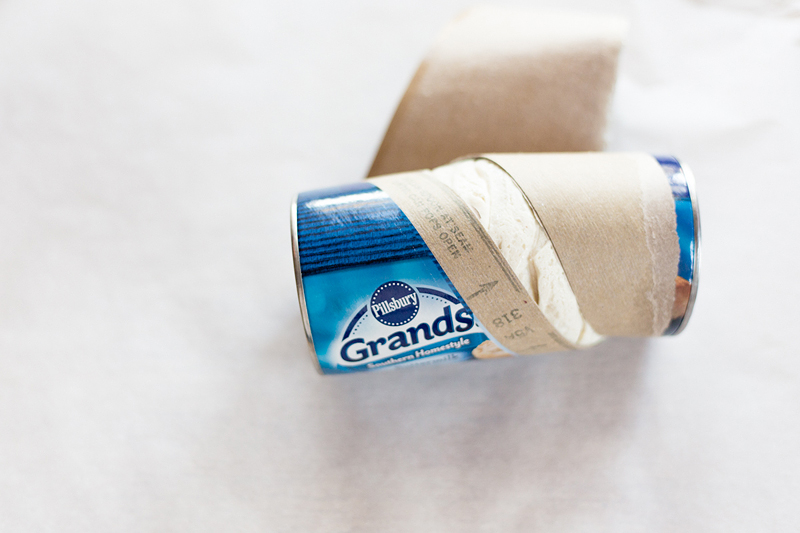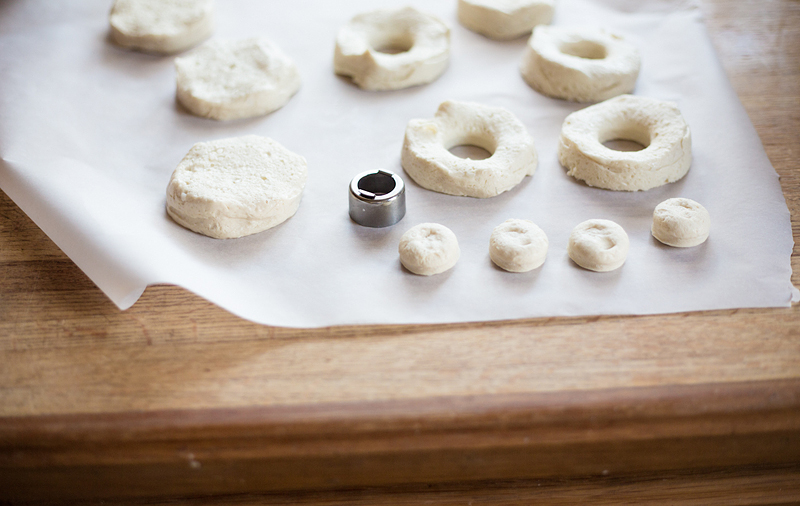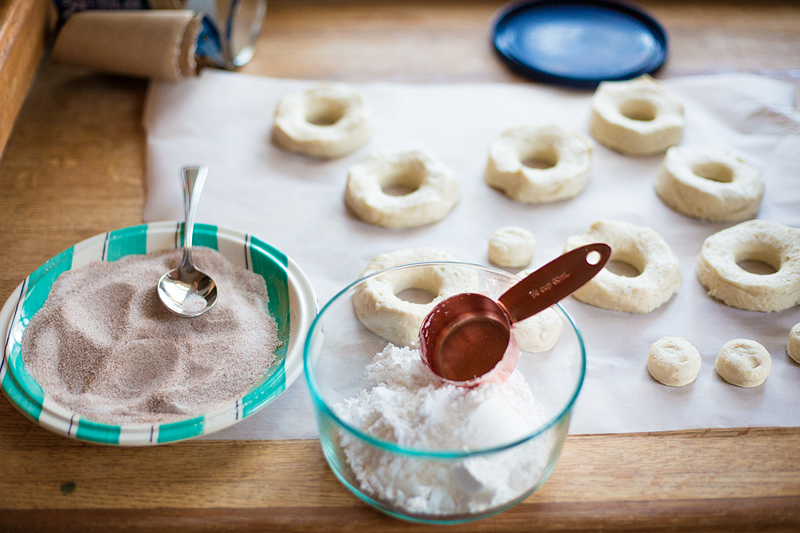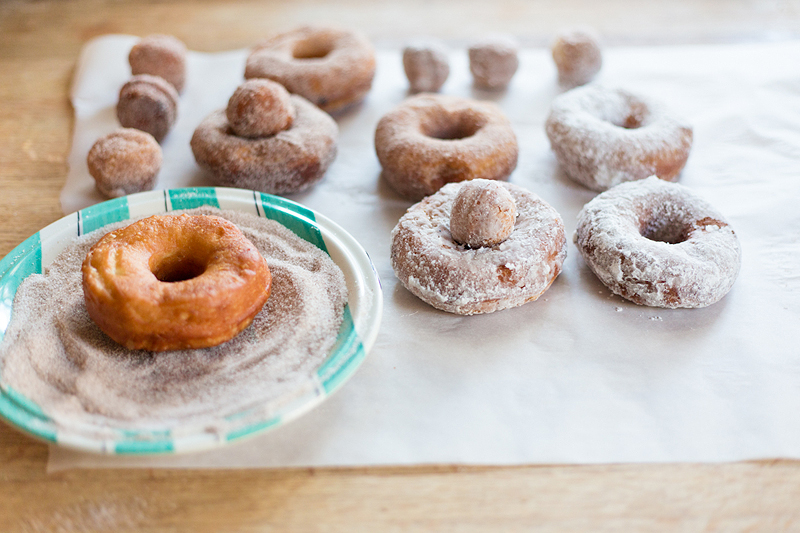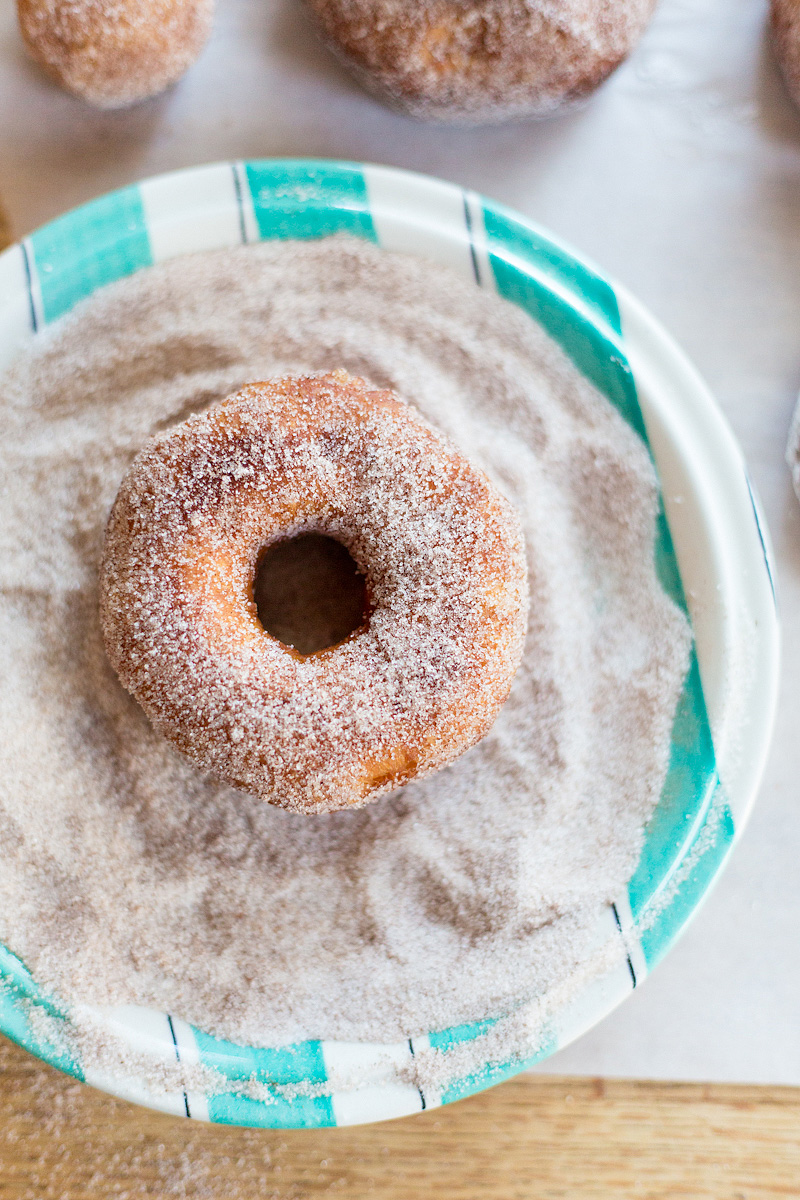 Print Recipe
Biscuit Donuts
Ingredients
1

Roll of Biscuits

Homestyle or Buttermilk work best

1 1/2

cups

canola oil

for frying

1

cup

powdered sugar

1/4

cup

granulated sugar

2

tsp

cinnamon
Instructions
Start heating the oil to a temperature between medium and medium-high in a medium pot. Make sure that the oil covers the bottom of the pan with about 1-2 inches of oil.

Open the can of biscuits. Watch out for that "pop!"

Separate the biscuits onto a flat surface, like a cutting board.

Using a donut hole cutter (or appropriately-sized syrup cap), punch a hole into the center of each biscuit.

Place the powdered sugar into a bowl that has a lid (tupperware works great!)

Mix the granulated sugar and cinnamon into a separate bowl or plate so that donuts can be dipped on each side.

Test the oil by placing one of the donut holes into the oil. If the hole does not start cooking right away, increase the temperature of the stove to medium-high.

Once the oil starts cooking the donuts quickly, start placing them in for about a 30 seconds to a minute per side, until browned and cooked.

As donuts come out of the oil, dry onto paper towels briefly before either shaking in the powdered sugar or covering with the cinnamon-sugar mixture.

Plate and enjoy! Best served fresh.