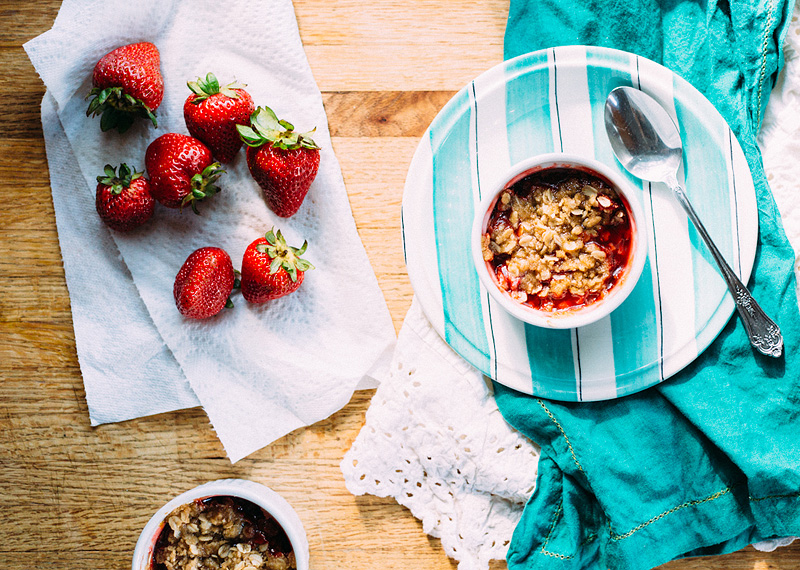 There is a problem with desserts. When you make one, you have to finish it! This is a problem when it's just two of you. Though we've definitely been guilty of eating an entire batch of cookies or an entire cake by ourselves, it's probably best when we make a small serving that just feeds two. That's why I love this dessert. Perfectly sized for two.

And now let's talk berries! I love fresh berries. So often I prefer them in their raw form — just wash and eat. That combination of sweetness and tartness most berries have is mouth-watering. But, now and then, I like to cook those little gems up in something. And one of the easiest things? A crumble.
This recipe uses strawberries, but one of the great things about crumbles is that you can use any kind of berries! Even frozen berries. I typically do that when I'm making one in the winter. But in summer, when berries are plentiful and cheap, fresh wins every time.
Protip for the recipe below: definitely make sure your butter is softened (but not melted) before you try to mix it in with the brown sugar and the oats. It will combine much easier if it is at room temperature!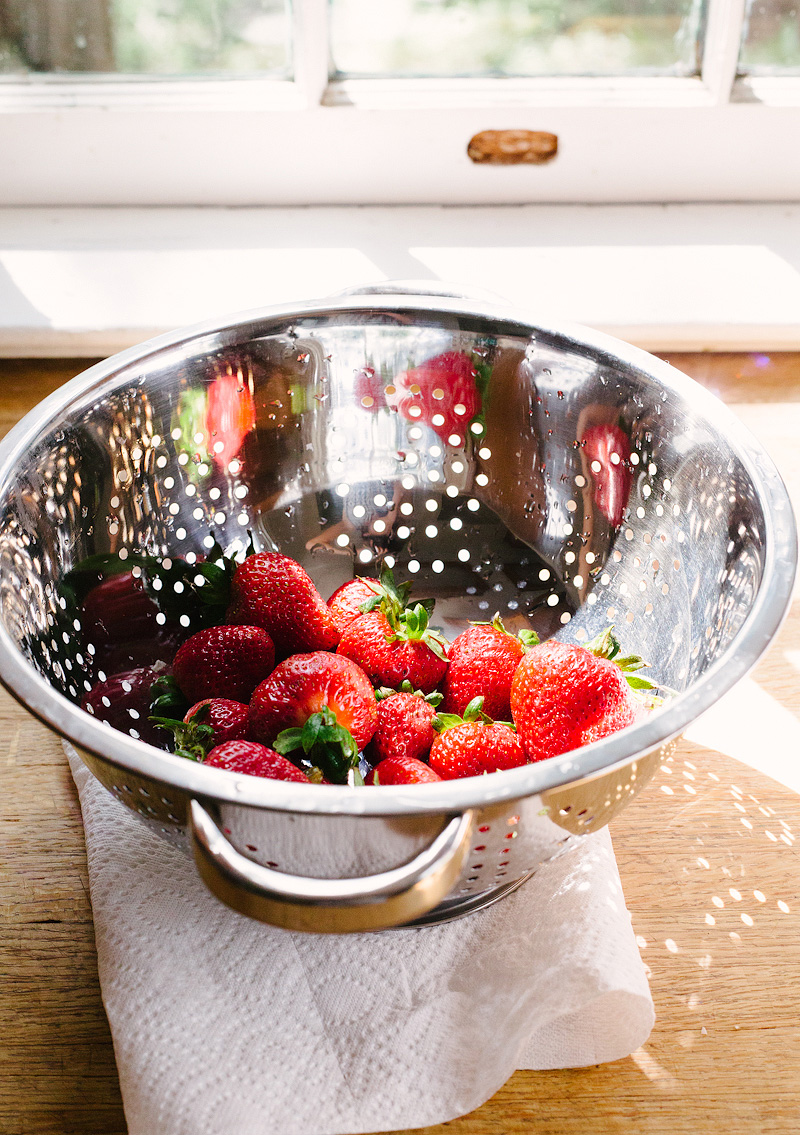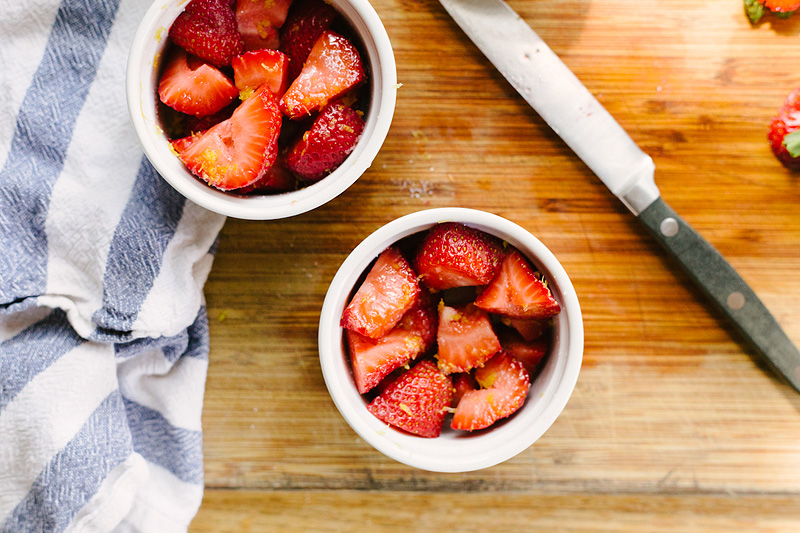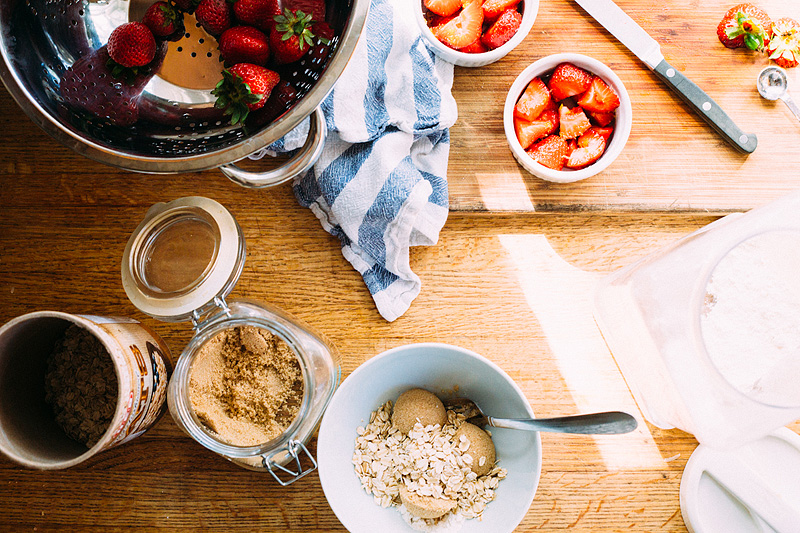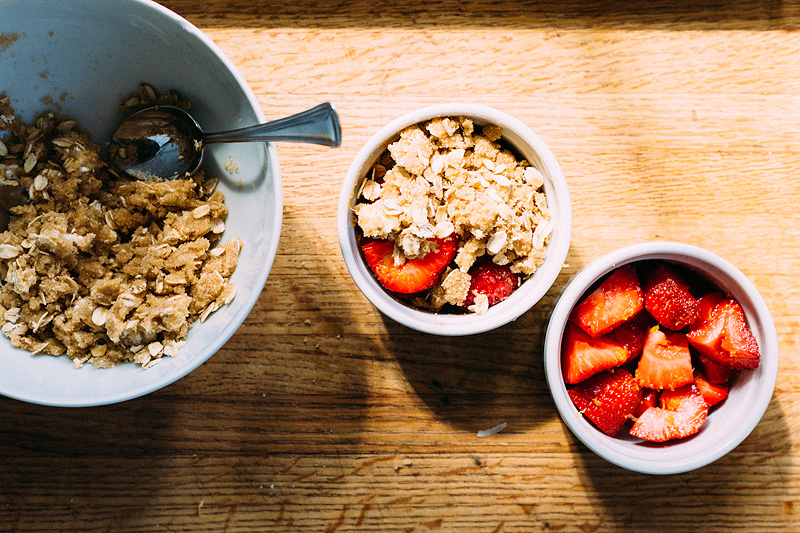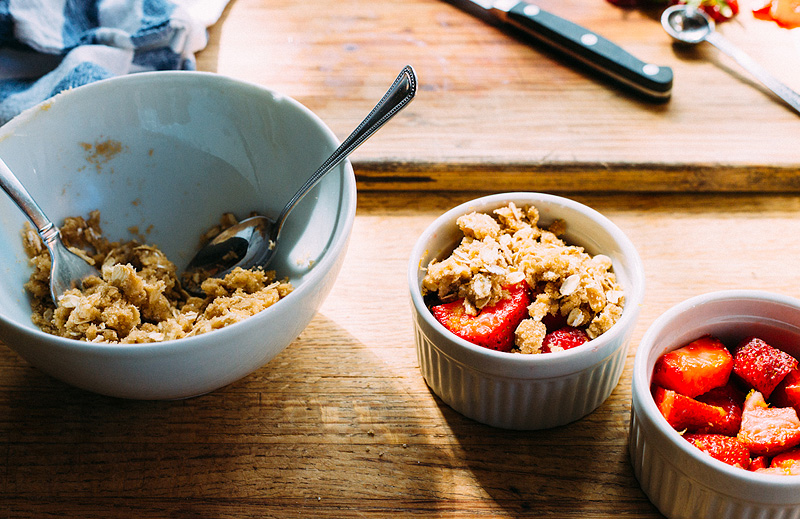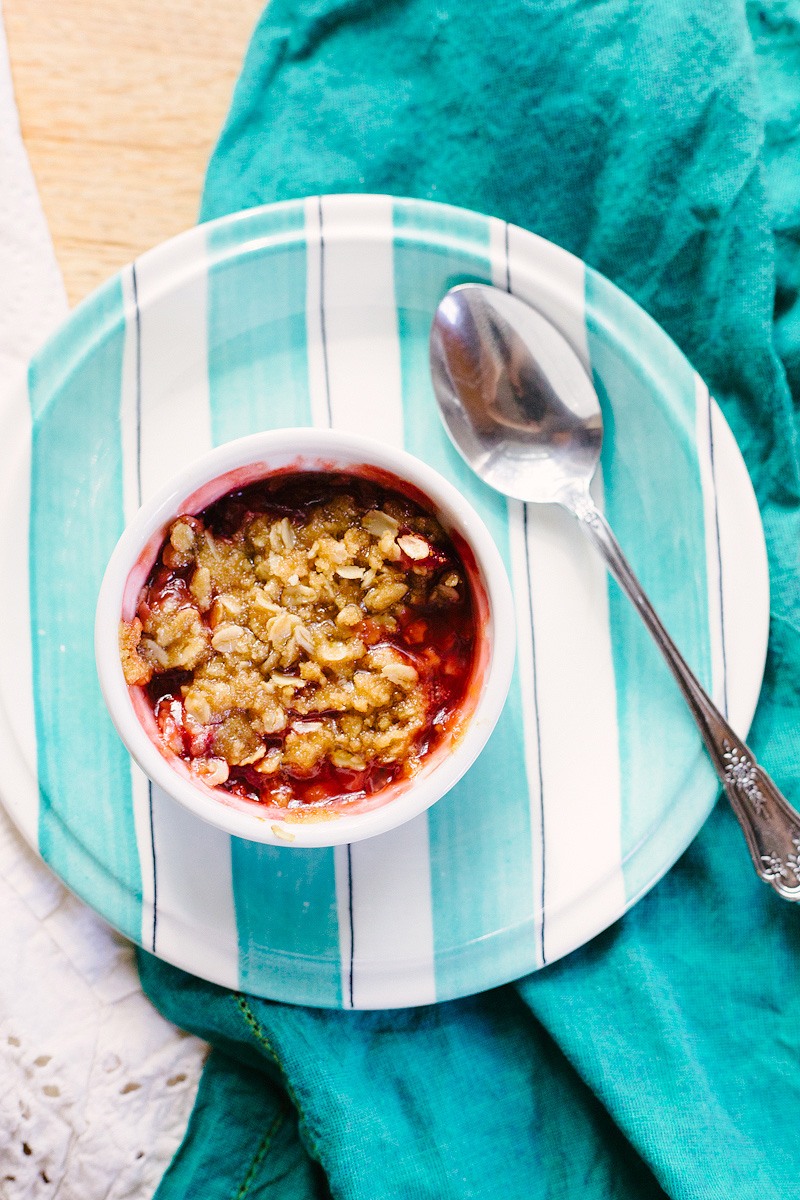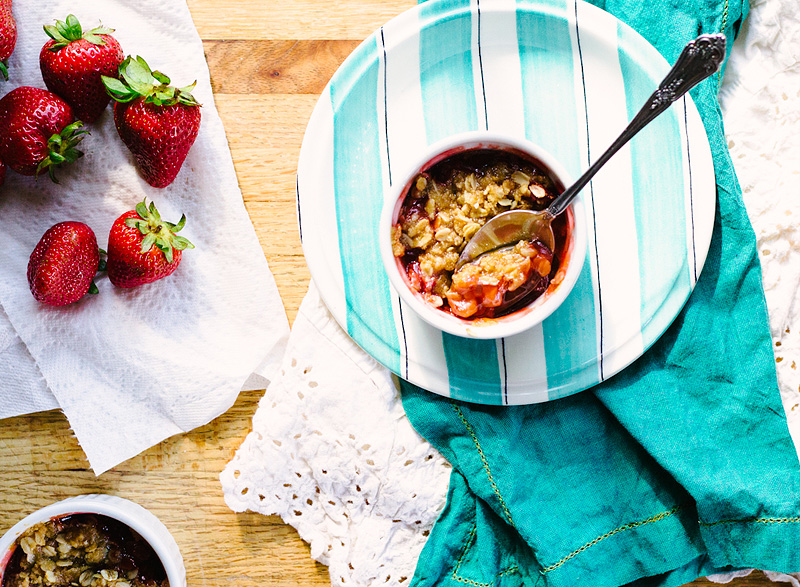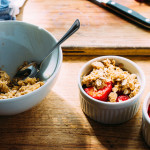 Print Recipe
Strawberry Crumble for Two
Ingredients
6

or 7 medium-large strawberries

zest of 1/2 medium lemon

1/2

tsp

granulated sugar

1/2

tsp

cornstarch

2

tbsp

softened butter

1

tbsp

flour

3

tbsp

brown sugar

3

tbsp

old fashioned oats

pinch

of salt
Instructions
Preheat the oven to 350 degrees

Quarter the strawberries and put into a small bowl.

Add the lemon zest, granulated sugar, and cornstarch to the bowl and gently stir to combine.

Divide the strawberry mixture between two small ramekins.

In another bowl, take the softened butter, flour, brown sugar, oats, and salt and mix together with a fork until completely combined.

Divide the topping mixture between the two ramekins, making sure to cover all the strawberries.

Place ramekins onto a parchment-lined baking sheet.

Bake for 20 minutes.

Remove from the oven and cool for 15 minutes before eating.