How many croissants are too many? Whenever you have leftover Costco croissants, celebrate with these delicious ways to use croissants.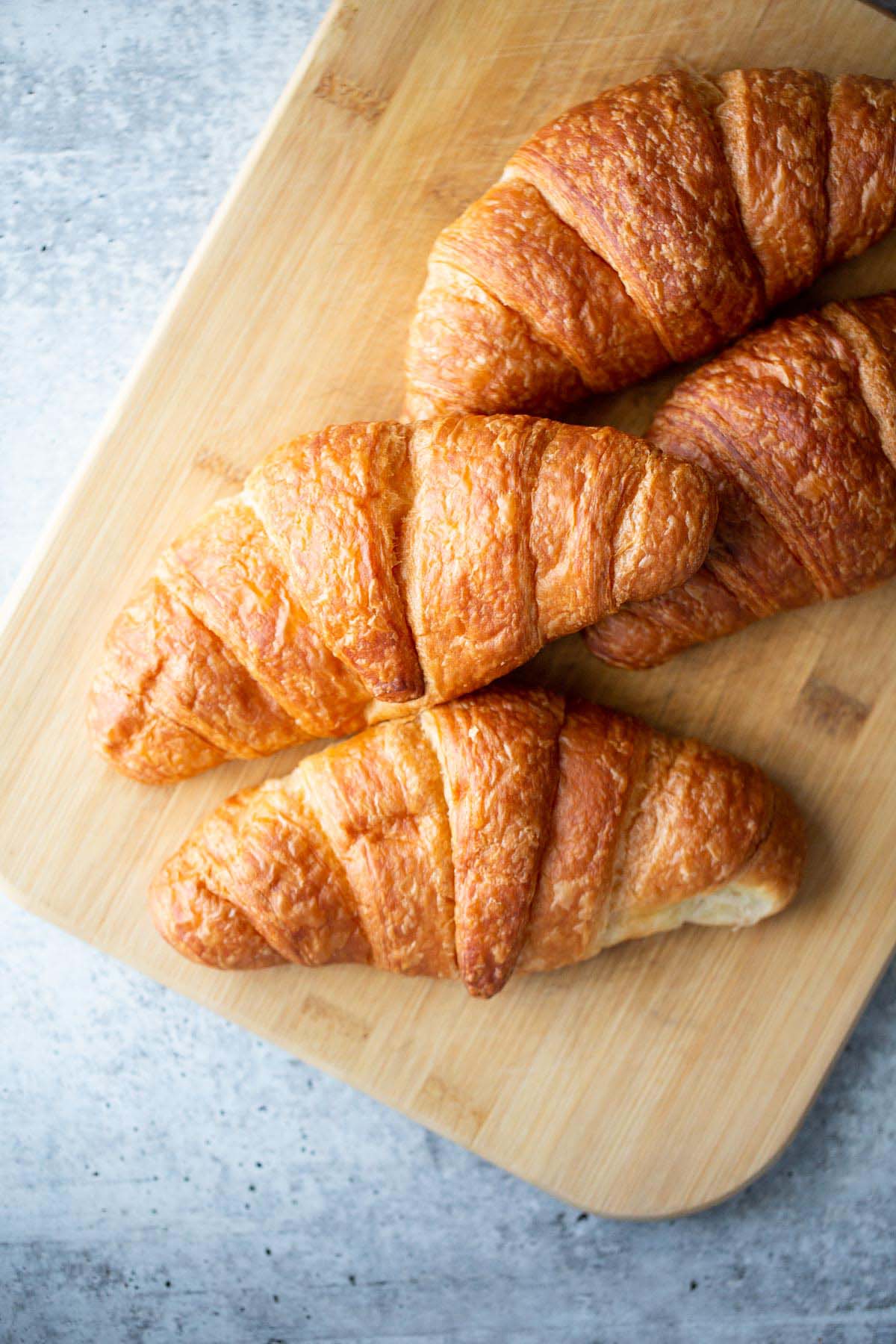 Have you ever bought a giant back of 12 croissants at Costco? It seems like a good idea at the time, right?
Flaky, buttery croissants. Yum. But then after eating 2 of them immediately, you wonder what you're going to do with the rest.
Well, keep reading for ideas on ways to use leftover Costco croissants.
I absolutely love using leftover Costco croissants to make a breakfast sandwich. I toast them in a skillet, then add whatever breakfast fixings I want.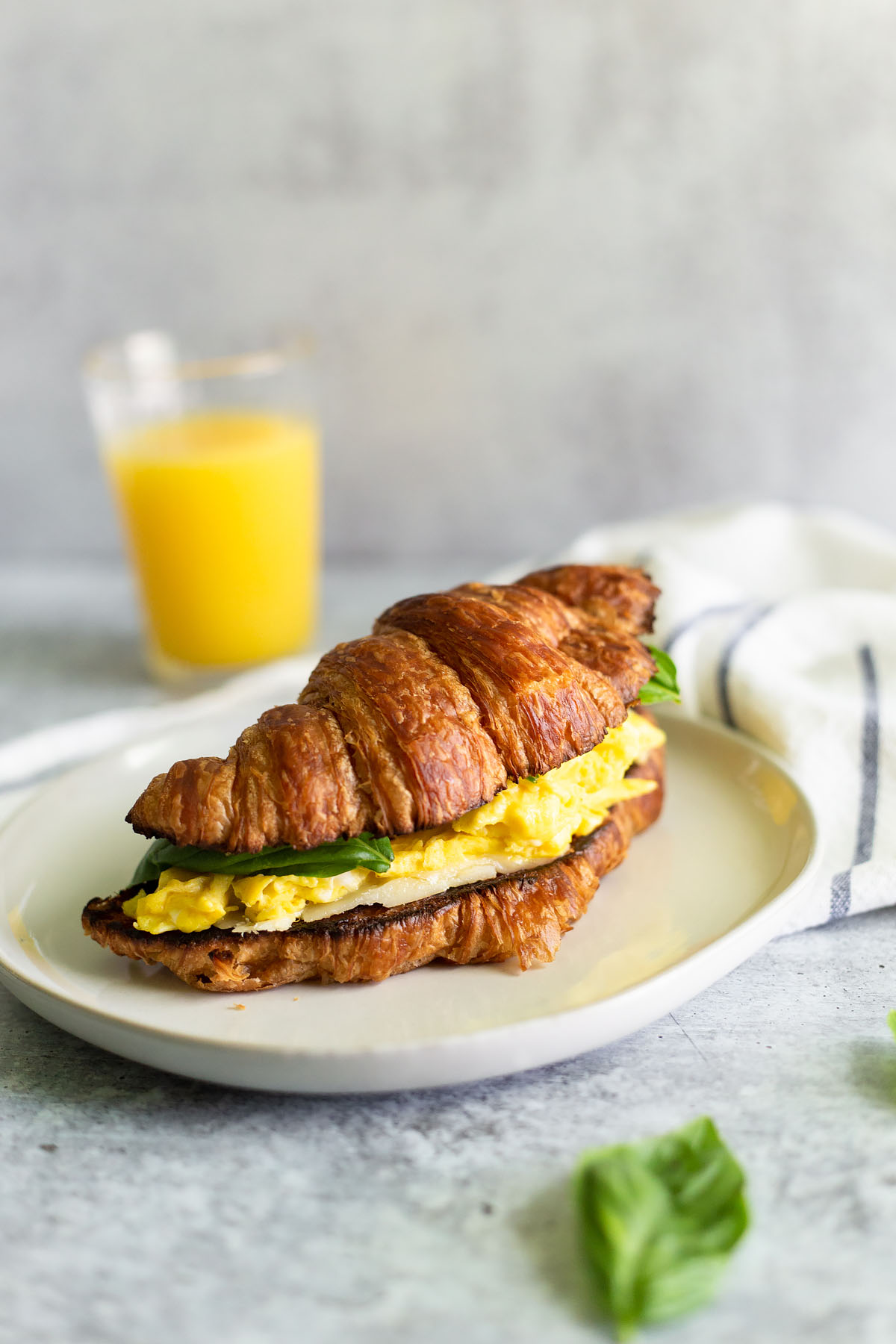 Okay, have you ever turned a croissant into croutons? I was inspired by the rosemary croissant croutons from Trader Joe's and decided to make my own version! So tasty.
Croissant French Toast
I love using croissants to make French toast! This is the perfect use of the leftover croissants, especially when they are starting to go a little stale.
I've made Air Fryer Croissant French Toast and Skillet Croissant French Toast. Both are delicious!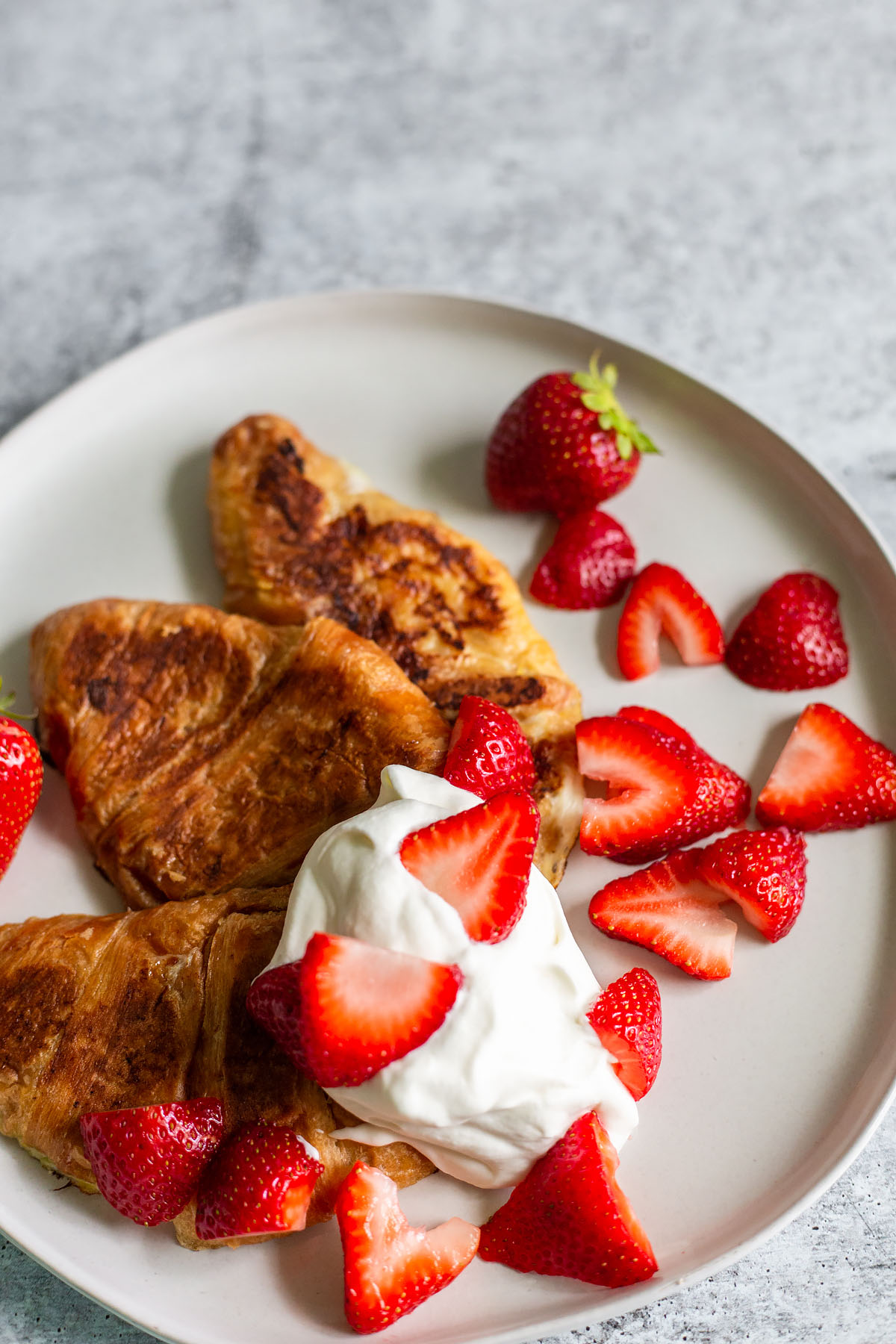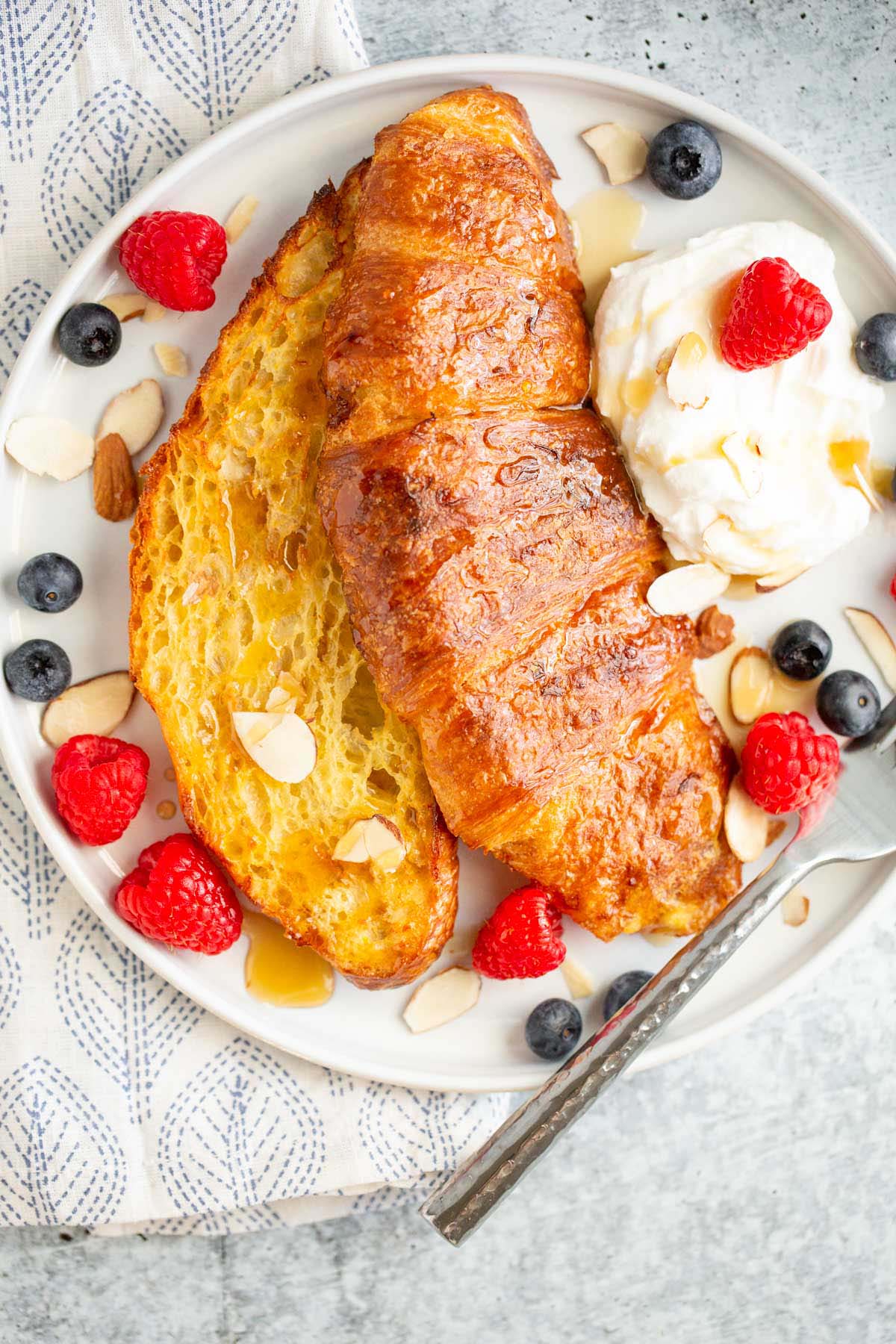 Just toast them
Yes, that's right. Liven up a Coscto croissant by simply slicing it in half and toasting it in a toaster oven, air fryer, or skillet. You'll bring new life to that croissant.
Then go ahead, slather a little strawberry butter on there and enjoy while eating your fancy croissant.
I also love just serving up a toasted croissant with some yogurt and fresh fruit.
What are your favorite ways to use leftover Costco croissants? Let me know in the comments!